Romance/Erotica
5 Romantic Books To Read in February (Even If You Hate Romance)
This content contains affiliate links. When you buy through these links, we may earn an affiliate commission.
It's that time of year again: red heart-shaped boxes full of generic chocolate candy and stuffed animals that play stupid songs and the pressure to get a restaurant reservation, or a date at all. Valentine's Day might be a totally manufactured holiday at this point, but you know, I can see the point: by the time February rolls around, we're all ready for springtime. What's more romantic than springtime? Ergo, bringing a little romance to February helps stave off the winter blues.
Here are some crazy-romantic books to read in February, regardless of your relationship status.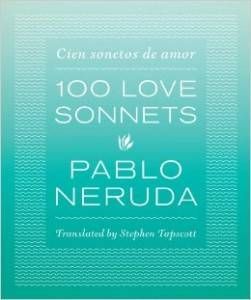 If you want to share a book with your significant other: Cien sonetos de amor by Pablo Neruda.
If we forget for a moment that Pablo was married three times and not entirely the most faithful husband (eep), his book of 100 Love Sonnets to his wife Mathilde is one of the most romantic things ever written, period. I know too many people, myself included, who have quoted one of the sonnets in their wedding vows for this to be in dispute.
I mean, just:
When you were there with me I touched you, and my life
stopped: you stood before me, you took dominion like a queen.
Like a wildfire in the forest, the flame is your kingdom.
And that's not even a really famous one. Sigh.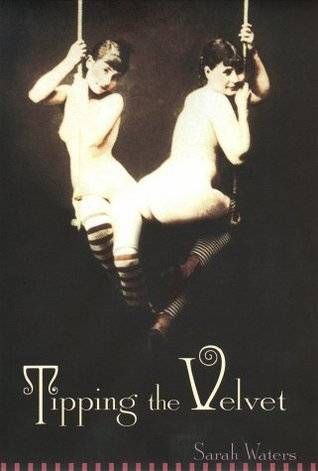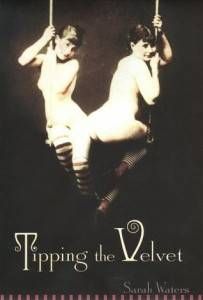 If you want something more racy and less heteronormative: Tipping the Velvet by Sarah Waters.
Why yes, that title totally is a euphemism for cunnilingus. Tipping the Velvet tells the story of a Victorian-era woman coming into her own, sexually–which means, for her, having sex with other women, occasionally cross-dressing, and being alternately exhilarated and heartbroken. This book isn't traditionally romantic- it's less "idealized" and more "super-duper-sexy." And you know it's good, because straight people put things like "you won't even care that they're lesbians!" in their reviews. (facepalm)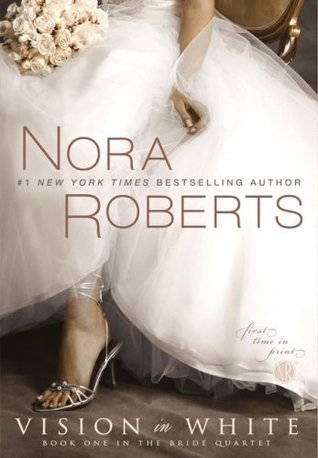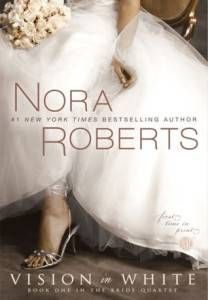 If you want to dip your toe into romance-romance: The Bride Quartet by Nora Roberts
I'm not much of a romance genre gal, but my friends turned me onto Vision in White by Nora Roberts and I was completely hooked. The story follows four single women who own their own business. What business? WEDDINGS. That's right, four whole books about planning weddings. Four books of flower and cake and dress porn, along with the women finding love in all the right places. Bonus: Unless I've blocked it out of my memory, there's nary a mention of a "throbbing member" or other terrible sex euphemisms.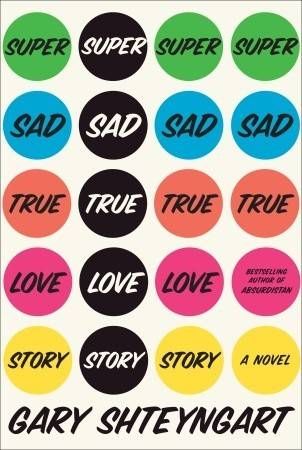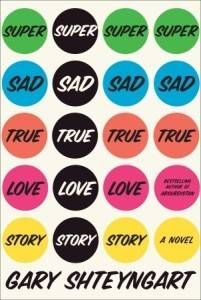 If you're less into flowers and more into dark humor and sharp satire: Super Sad True Love Story by Gary Shteyngart.
Shteyngart's novel takes place in a dystopian America (one that isn't terribly difficult to imagine, cough) and revolves around the relationship of a 39-year-old anachronistic man and a 24-year-old ultra-modern girl. He loves books in a world where they're considered "smelly" and obnoxious; she wants to upgrade his wardrobe to something a little less flammable.
There are actually two love stories in the book: there's Lenny's love for Eunice, and there's Lenny's love for America, both of which find themselves threatened on the regular. Shteyngart's sci-fi/romance mashup isn't for everyone, but if you groove on 1984 more than you do Pride and Prejudice, it might be your cup of tea.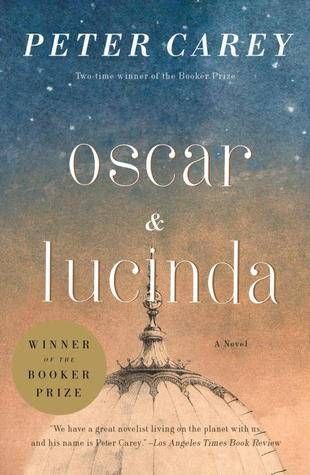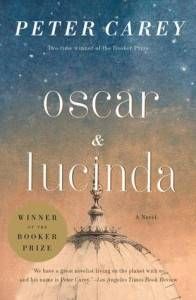 If you are into flowers but you're not married to happy endings: Oscar and Lucinda by Peter Carey.
I've made my feelings known about this book in other places, in the form of a rant; however, I can't deny that there is a hell of a lot of romance in this novel. That's the reason I had to rant about it, in fact. I shipped it real hard and (spoiler alert, I guess) my ship crashed.
What romantic books do you love?
Editor's note: there was originally some language in this post that didn't accurately convey the author's intention, which was to draw readers who think they don't like romance to a romance novel they might like. We apologize, and have changed the post to reflect that.
____________________
Get a box of YA books and bookish goodies in the mail every quarter with our new YA Quarterly Box! Sign up here.