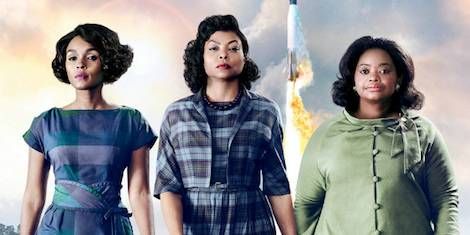 This content contains affiliate links. When you buy through these links, we may earn an affiliate commission.
This is the time of year when I want to go to the movies all the time. The weather is colder, making a dark room with a big screen seem like the right place to be. Plus, the movie studios tend to wrap up the year with the movies they expect will be Oscar contenders. And a lot of those movies are adapted from books. So what movies should book lovers be looking for this December?
Silence, directed by Martin Scorcese, adapted from the novel by Shusaku Endo, release date December 23, 2016
Silence is one of my all-time favorite books, and I'm both excited and terrified to see it on the big screen.
A Monster Calls, directed by J.A. Bayona, adapted from the novel by Patrick Ness, release date December 23, 2016
This book has been on my list for years, and perhaps the release of the movie will give me the motivation to finally read it.
Hidden Figures, directed by Theodore Melfi, adapted from the book by Margot Lee Shetterly, release date December 25, 2016
I've been hearing great things about this book, and it certainly looks like a great story that needs to be told.
Neruda, directed by Pablo Larraín, inspired by the life of the Chilean poet, Pablo Neruda, release date December 16, 2016
I'm not particularly familiar with Neruda's poetry, but this unconventional film about him looks like a fun way to get acquainted.
Arrival, directed by Denis Villeneuve, adapted from "Story of Your Life" (from the collection Stories of Your Life and Others) by Ted Chiang, release date November 11, 2016
This one is already out, but I expect it will be around through Oscar season. I knew about the enjoyably mind-bendy movie before I was aware of Chiang's story, and now that I've seen the movie, I'm curious about Chiang's version.
Any bookish films I've missed? Which ones are you looking forward to?