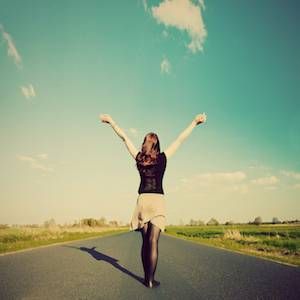 Lists
4 Great Road Books By Women
This content contains affiliate links. When you buy through these links, we may earn an affiliate commission.
When we think of great road books, we first think of authors like Kerouac, Pirsig, Bryson. We think of Hunter S. Thompson and John Steinbeck. For sure, all of these dudes wrote great road books, but there are some ladies out there who have written their own stories about traveling to find oneself, and they're danged good, too.
1. The Earthquake Machine by Mary Pauline Lowry
Okay, so um. You might notice that I didn't post the cover art for this one. That's because . . . well, I will say only that I don't think the cover art is at all representative of the content inside. If someone handed me this book first the first time with the current design, I'd never read it, and that would be my tremendous loss.
The book is about Rhonda, whose life is falling apart at the tender age of 14. Her dad is horrible, her mom is mentally ill, and her closest confidante is the family gardener, Jesús, who gets deported back to Oaxaca, Mexico. On a father-daughter trip to the Rio Grande that her father would not deign to attend, Rhonda decides she's done: she goes over the side of a boat and swims across the river, determined to make her way down to Mexico and find Jesús. TEM is full of fight and heartbreak and questions about sex and gender and equality, not to mention gorgeously written.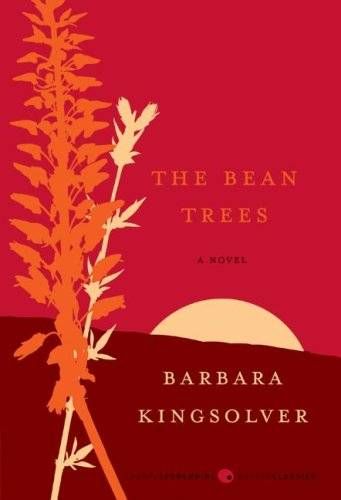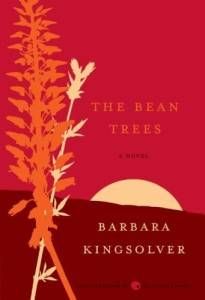 2. The Bean Trees by Barbara Kingsolver
I think The Bean Trees remains one of my all-time favorite Barbara Kingsolver novels. Maybe because Taylor, the main character, reminds me of myself: desperate to escape small-town life in Kentucky, she climbs into her beat-up car and points it west. She ends up in Tuscon having picked up a passenger along the way–a baby she names Turtle, given to her by a woman at a rest stop. Like many of Kingsolver's books (perhaps all of them?), it goes into the political while telling a story about strong characters that you'd want to know in real life.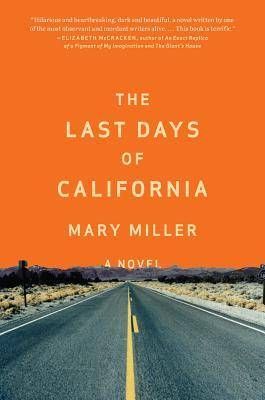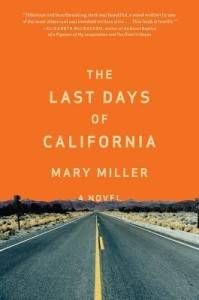 3. The Last Days of California by Mary Miller
Evangelicals? Check. Rebellious teen girls? Check. Dad who is fucking it up for everyone? Check. Boys? Check. Road trip? Aw, yeah.
Last Days hit so many satisfying notes. It's a road book, a coming of age tale, a family story. Jess, the protagonist, is the younger of two sisters; she's caught between wanting to be a hellion like her older sister and wanting to fill the void of obedience left in her sister's wake. The family is on their way to California because they believe (some of them, anyway) that the rapture is nigh; their cult sect is planning a pilgrimage and Dad decides to max out the credit cards and go. The story explores how the trip changes each of the family members, especially Jess, and their dynamic as a whole.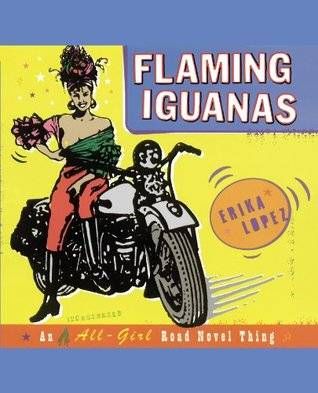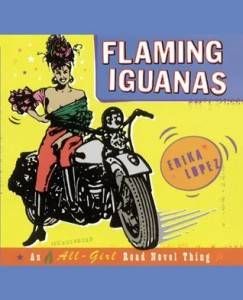 4. Flaming Iguanas: An Illustrated All-Girl Road Novel Thing by Erika Lopez
This book makes me want to run around in circles, flailing my arms excitedly. Classic motorcycle road trip meets the '90s meets illustration meets a rad lady traveling America looking for something, or maybe not. It's hilarious and irreverent and scandalous (though maybe not so much these days) free-flowing stream-of-consciousness with a cross-country journey as its raison d'etre. Read it. Please.
What books would you put on this list?
____________________
Book Riot Live is coming! Join us for a two-day event full of books, authors, and an all around good time. It's the convention for book lovers that we've always wanted to attend. So we are doing it ourselves.
Save