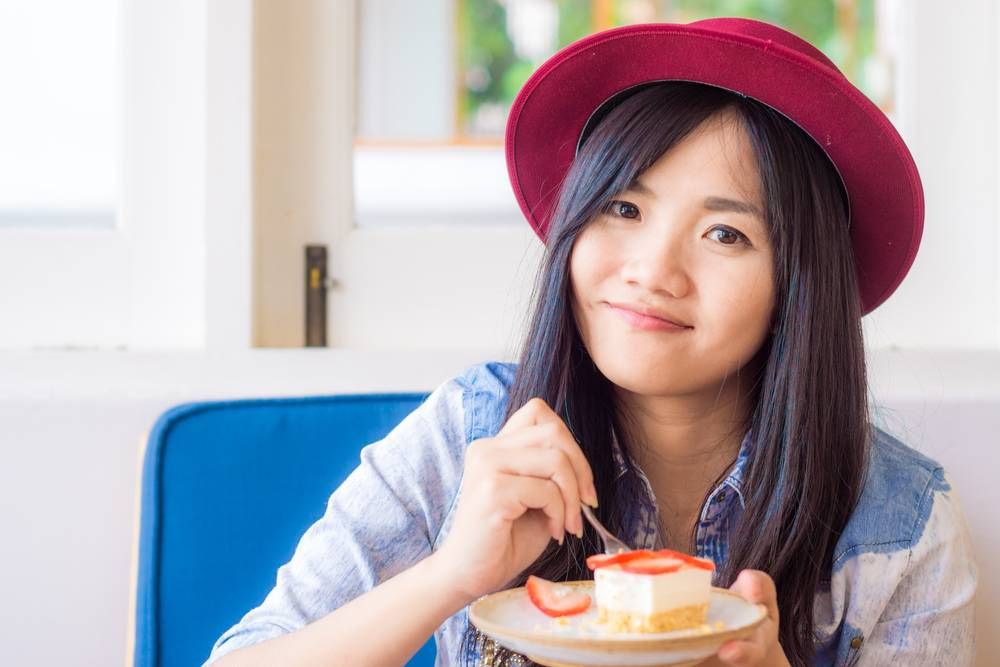 This content contains affiliate links. When you buy through these links, we may earn an affiliate commission.
It's official. The holiday season is upon us. There's a chill in the air here in D.C. My favorite meteorologists are broaching the topic of snow. Seasonal decorations adorn the local shopping centers. And most of all, everyone is talking about parties.
Whether your holiday parties are low-key get-togethers with friends and family or polite social gatherings at work to commemorate a year well-done, chances are food is going to be a highlight. Now don't misunderstand. I love food at all times of the year. But there's something about eating food during the holiday season. Maybe it's because people tend to relax and feel free to indulge or maybe it's because people like to display their culinary skills. Restaurants even feature special menus! You can't beat it.
So, to honor this time of excellent food, I thought I'd share some fun manga titles that celebrate the culinary experience.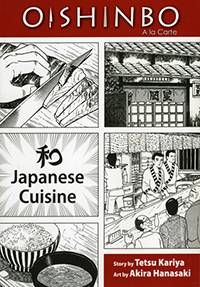 Oishinbo by Tetsu Kariya and Akira Hanasaki
Oishinbo is the food manga. This long-running series explores the ins and outs of Japanese cuisine, along with its various ingredients and cooking techniques, through the contentious relationship between a culinary journalist and his father, a famous chef. Because the original Japanese version tops 100 volumes, North American publisher VIZ Media chose to release a more concise edition. Think of the English adaptation as a "best of" selection.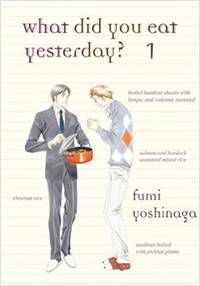 What Did You Eat Yesterday? by Fumi Yoshinaga
English-language manga readers most likely associate Fumi Yoshinaga with either her alternate history series Ooku (as I do) or her other food-related title Antique Bakery (as most of my manga-reading friends do). What Did You Eat Yesterday? follows the lives of a middle-aged gay couple through the home-cooked meals they share together. As someone who grew up sharing trials and triumphs with family and friends over food, this is something I identify with keenly. And for the curious cook, each chapter comes with a recipe to try out!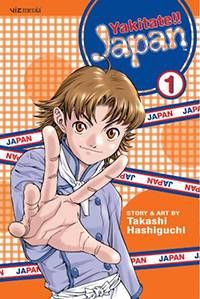 Yakitate!! Japan by Takashi Hashiguchi
If you ask any manga reader today to name a shonen manga about cooking, chances are they'll say Food Wars. But before Food Wars, we had Yakitate!! Japan, which is about competitive…baking. Specifically bread-baking. You're probably raising your eyebrows right now. Baking bread? In Japan? Asian countries aren't exactly known for this food item, but that's the heart of protagonist Kazuma's quest. He dreams of making a national bread that can stand on the global stage. Cooking mixed with the aggressive competition of a sports manga? What's not to like?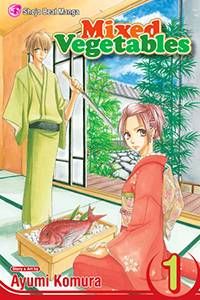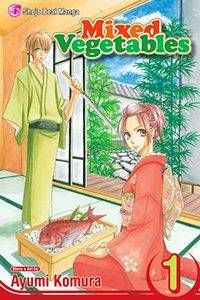 Mixed Vegetables by Ayumi Komura
Food and romance often go hand in hand. After all, how many first dates take place over dinner? Mixed Vegetables mashes up these two things by bringing us a girl who's supposed to take over the family pastry shop but dreams of becoming a sushi chef. It's hard to go against parental expectations but heroine Hanayu comes up with a plan. If she marries into a family renowned for their sushi skills, they'll have to relent. Hanayu is refreshing shojo heroine in the sense that she's not trying to win the affections of a guy; the guy is already interested in her. What she grapples with is the fact she's using him to advance her own goals and what that means as her feelings change.
Have you read any of titles? What did you think? What are some of your favorite food-related manga? I left off some popular titles—the aforementioned Food Wars and Antique Bakery as well as Drops of God—because I wanted to highlight some lesser known series. Let's chat!