This content contains affiliate links. When you buy through these links, we may earn an affiliate commission.
This week's 3 On a YA Theme is sponsored by The Girl at Midnight by Melissa Grey.
Beneath the streets of New York City live the Avicen, an ancient race of people with feathers for hair and magic running through their veins. Age-old enchantments keep them hidden from humans. All but one. Echo is a runaway pickpocket who survives by selling stolen treasures on the black market, and the Avicen are the only family she's ever known.
Echo is clever and daring, and at times she can be brash, but above all else she's fiercely loyal. So when a centuries-old war crests on the borders of her home, she decides it's time to act.
Legend has it that there is a way to end the conflict once and for all: find the Firebird, a mythical entity believed to possess power the likes of which the world has never seen. It will be no easy task, though if life as a thief has taught Echo anything, it's how to hunt down what she wants . . . and how to take it.
But some jobs aren't as straightforward as they seem. And this one might just set the world on fire.
---
Cinco de Mayo is this week, and I thought it would be worthwhile to pull together a "3 on a YA Theme" with books that are set in Mexico. A few years ago on my personal blog, I put together a list of books that would be great reads during Hispanic Heritage Month, which runs September 15 – October 15, and while not all of those books are set in Mexico, here's the link to that list in the event you'd like to dig deeper into books that honor Hispanic heritage.
I'd love to build this list of books set in Mexico out further, so if you have favorite recommended titles not listed, feel free to drop them in the comments.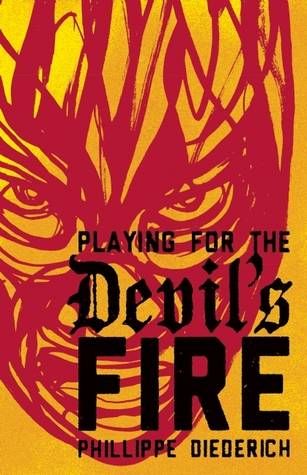 Playing for the Devil's Fire by Phillippe Diederich
Thirteen-year-old Boli and his friends are deep in the middle of a game of marbles. An older boy named Mosca has won the prized Devil's Fire marble. His pals are jealous and want to win it away from him. This is Izayoc, the place of tears, a smallpueblo in a tiny valley west of Mexico City where nothing much happens. It's a typical hot Sunday morning except that on the way to church someone discovers the severed head of Enrique Quintanilla propped on the ledge of one of the cement planters in the plaza and everything changes. Not apocalyptic changes, like phalanxes of men riding on horses with stingers for tails, but subtle ones: poor neighbors turning up with brand-new SUVs, pimpled teens with fancy girls hanging off them. Boli's parents leave for Toluca and don't arrive at their destination. No one will talk about it. A washed out masked wrestler turns up one day, a man only interested in finding his next meal. Boli hopes to inspire the luchador to set out with him to find his parents.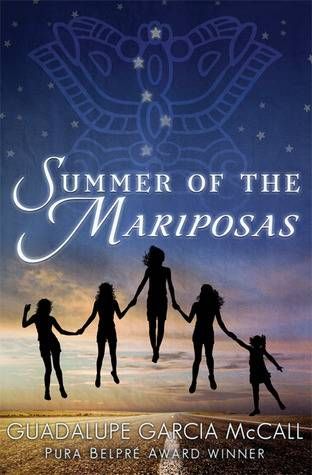 Summer of the Mariposas by Guadalupe Garcia McCall
When Odilia and her four sisters find a dead body in the swimming hole, they embark on a hero's journey to return the dead man to his family in Mexico. But returning home to Texas turns into an odyssey that would rival Homer's original tale.
With the supernatural aid of ghostly La Llorona via a magical earring, Odilia and her little sisters travel a road of tribulation to their long-lost grandmother's house. Along the way, they must outsmart a witch and her Evil Trinity: a wily warlock, a coven of vicious half-human barn owls, and a bloodthirsty livestock-hunting chupacabras. Can these fantastic trials prepare Odilia and her sisters for what happens when they face their final test, returning home to the real world, where goddesses and ghosts can no longer help them?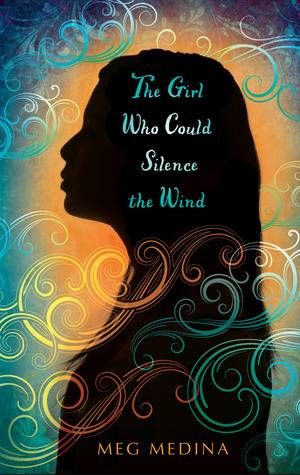 The Girl Who Could Silence the Wind by Meg Medina
Sixteen-year-old Sonia Ocampo was born on the night of the worst storm Tres Montes had ever seen. And when the winds mercifully stopped, an unshakable belief in the girl's protective powers began. All her life, Sonia has been asked to pray for sick mothers or missing sons, as worried parents and friends press silver milagros in her hands. Sonia knows she has no special powers, but how can she disappoint those who look to her for solace?
Still, her conscience is heavy, so when she gets a chance to travel to the city and work in the home of a wealthy woman, she seizes it. At first, Sonia feels freedom in being treated like all the other girls. But when news arrives that her beloved brother has disappeared while looking for work, she learns to her sorrow that she can never truly leave the past or her family behind.
Want more "3 On A YA Theme" posts? Gotcha covered.