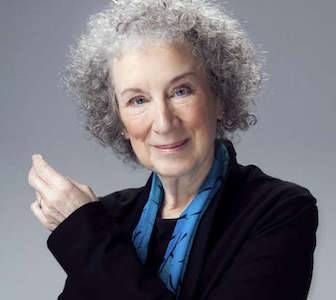 This content contains affiliate links. When you buy through these links, we may earn an affiliate commission.
I was honored to meet the great Margaret Atwood at Book Riot Live earlier this month. I didn't realize one of my life's dreams was to talk with her about Instagram and Tumblr over wine in the rare books room of The Strand, but indeed, it was a moment I'll never forget.
Earlier this year, I read The Handmaid's Tale for the first time. I wasn't unfamiliar with it, since it's a title that has such power it's been referenced and discussed through so many different cultural mediums. I knew what it was about, I knew what the takeaway was, and I knew it was the sort of powerful book that, once I read it, I'd never be the same. I haven't — in fact, I think about this book on a near daily basis, and I can't help seeing the influence it has had and continues to have in the feminist young adult fiction I love reading.
Here are three (ish) YA books that are clear homages to Atwood's classic. Worth noting: I cannot find a single YA book that takes on the same themes and explorations as Atwood featuring women of color at the forefront. Are there any? I want to read a young adult book similar to The Handmaid's Tale that not only explores gender and sexism, but also takes on race and racism.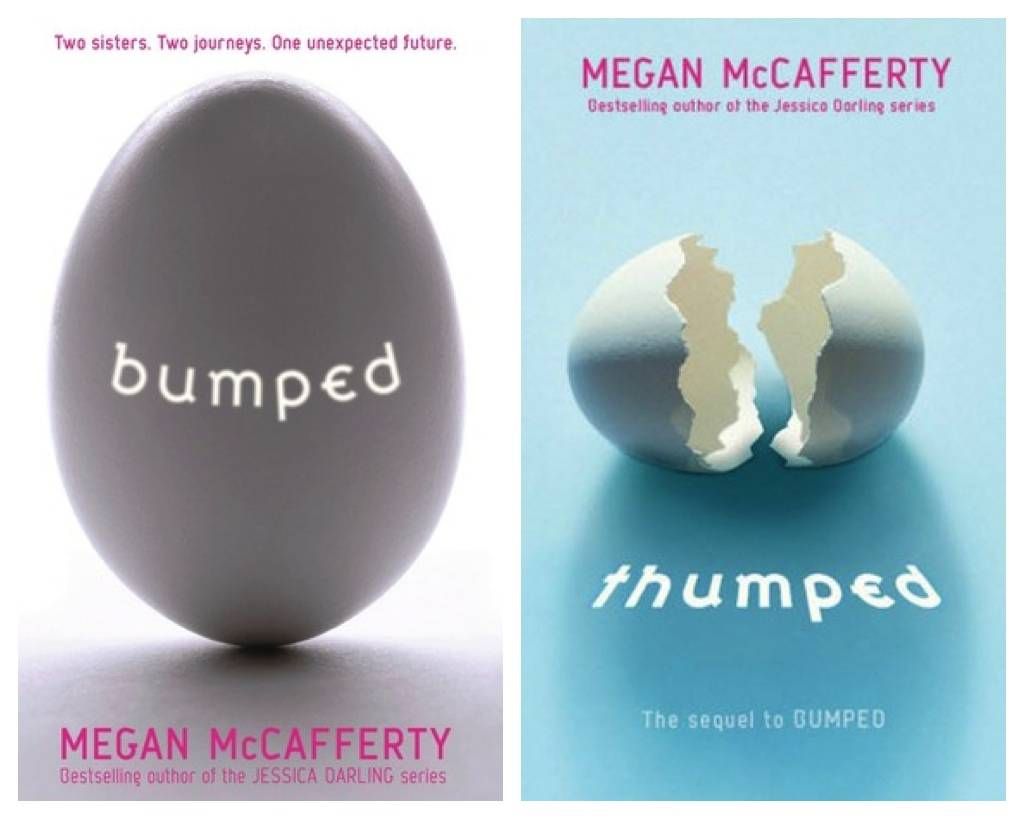 Bumped and sequel Thumped by Megan McCafferty
When a virus makes everyone over the age of eighteen infertile, would-be parents pay teen girls to conceive and give birth to their children, making teens the most prized members of society. Girls sport fake baby bumps and the school cafeteria stocks folic-acid-infused food.
Sixteen-year-old identical twins Melody and Harmony were separated at birth and have never met until the day Harmony shows up on Melody's doorstep. Up to now, the twins have followed completely opposite paths. Melody has scored an enviable conception contract with a couple called the Jaydens. While they are searching for the perfect partner for Melody to bump with, she is fighting her attraction to her best friend, Zen, who is way too short for the job.
Harmony has spent her whole life in Goodside, a religious community, preparing to be a wife and mother. She believes her calling is to convince Melody that pregging for profit is a sin. But Harmony has secrets of her own that she is running from.
When Melody is finally matched with the world-famous, genetically flawless Jondoe, both girls' lives are changed forever. A case of mistaken identity takes them on a journey neither could have ever imagined, one that makes Melody and Harmony realize they have so much more than just DNA in common.
* These are two of my favorite YA books and they're criminally underrated dystopian satires. I cannot recommend them enough, especially if you're passionate about reproductive rights and teenage girls.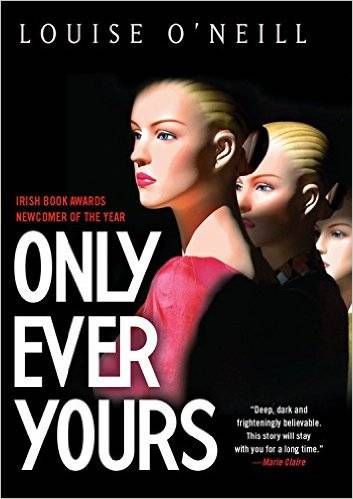 Only Ever Yours by Louise O'Neill
frieda and isabel have been best friends their whole lives.
Now, aged sixteen and in their final year at the School, they expect to be selected as companions – wives to wealthy and powerful men. The alternative – life as a concubine – is too horrible to contemplate.
But as the intensity of the final year takes hold, the pressure to remain perfect becomes almost unbearable. isabel starts to self-destruct, putting her beauty – her only asset – in peril.
And then, the boy arrive, eager to choose a bride.
frieda must fight for her future – even if it means betraying the only friend, the only love, she has ver known.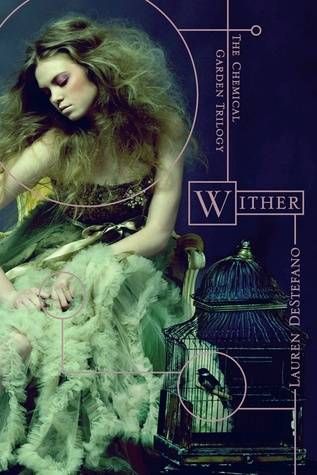 Wither (series) by Lauren DeStefano
By age sixteen, Rhine Ellery has four years left to live. She can thank modern science for this genetic time bomb. A botched effort to create a perfect race has left all males with a lifespan of 25 years, and females with a lifespan of 20 years. Geneticists are seeking a miracle antidote to restore the human race, desperate orphans crowd the population, crime and poverty have skyrocketed, and young girls are being kidnapped and sold as polygamous brides to bear more children.
When Rhine is kidnapped and sold as a bride, she vows to do all she can to escape. Her husband, Linden, is hopelessly in love with her, and Rhine can't bring herself to hate him as much as she'd like to. He opens her to a magical world of wealth and illusion she never thought existed, and it almost makes it possible to ignore the clock ticking away her short life. But Rhine quickly learns that not everything in her new husband's strange world is what it seems. Her father-in-law, an eccentric doctor bent on finding the antidote, is hoarding corpses in the basement. Her fellow sister wives are to be trusted one day and feared the next, and Rhine is desperate to communicate to her twin brother that she is safe and alive. Will Rhine be able to escape–before her time runs out?
Together with one of Linden's servants, Gabriel, Rhine attempts to escape just before her seventeenth birthday. But in a world that continues to spiral into anarchy, is there any hope for freedom?
Want more "3 On A YA Theme" posts? Gotcha covered.