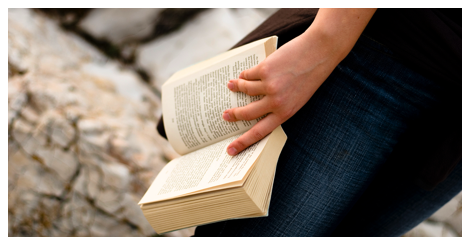 This content contains affiliate links. When you buy through these links, we may earn an affiliate commission.
We're giving away a $250 Barnes & Noble shopping spree. Go here to enter, or just click the image below:
---
This is the end of "3 On A YA Theme" for the year 2016. I could think of no better way to take this one out than by rounding up some of the YA books which, in their own way, highlight the End.
That is, each of these books, which came out this year, feature the word "End" in the title. There are more than three and more than six, but there are fewer than nine, so this isn't really "3 On A YA Theme" at all.
Alas, sometimes you end something by breaking all of the arbitrary rules.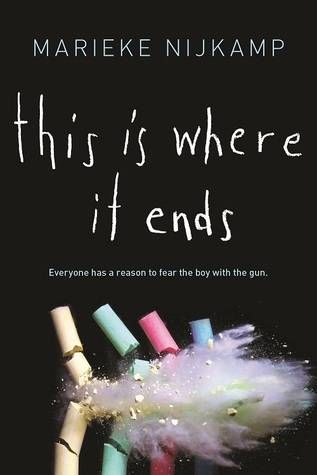 This Is Where It Ends by Marieke Nijkamp
10:00 a.m. The principal of Opportunity High School finishes her speech, welcoming the entire student body to a new semester and encouraging them to excel and achieve.
10:02 a.m. The students get up to leave the auditorium for their next class.
10:03 a.m. The auditorium doors won't open.
10:05 a.m. Someone starts shooting.
Told from four different perspectives over the span of fifty-four harrowing minutes, terror reigns as one student's calculated revenge turns into the ultimate game of survival.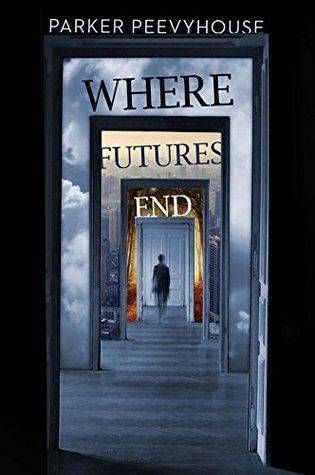 Where Futures End by Parker Peeveyhouse
Five teens.
Five futures.
Two worlds.
One ending.
One year from now, Dylan develops a sixth sense that allows him to glimpse another world.
Ten years from now, Brixney must get more hits on her social media feed or risk being stuck in a debtors' colony.
Thirty years from now, Epony scrubs her entire online profile from the web and goes "High Concept."
Sixty years from now, Reef struggles to survive in a city turned virtual gameboard.
And more than a hundred years from now, Quinn uncovers the alarming secret that links them all.
Five people, divided by time, will determine the fate of us all. These are stories of a world bent on destroying itself, and of the alternate world that might be its savior–unless it's too late.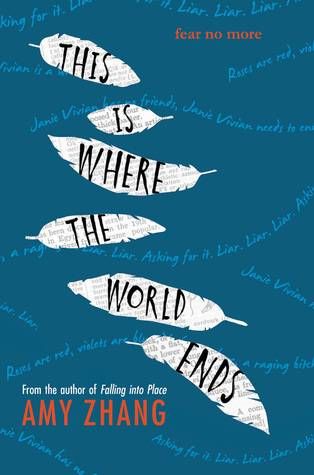 This Is Where The World Ends by Amy Zhang
Janie and Micah, Micah and Janie. That's how it's been ever since elementary school, when Janie Vivien moved next door. Janie says Micah is everything she is not. Where Micah is shy, Janie is outgoing. Where Micah loves music, Janie loves art. It's the perfect friendship—as long as no one finds out about it. But then Janie goes missing and everything Micah thought he knew about his best friend is colored with doubt.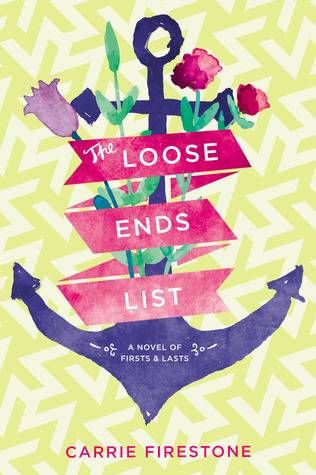 The Loose Ends List by Carrie Firestone
Maddie has big plans to spend the last months before college tying up high school "loose ends" alongside her best friends. Then her beloved grandmother drops two bombshells: (1) Gram is dying. (2) She's taking her entire family on a round-the-world cruise of dreams come true—but at the end, Gram won't be returning home.
With a promise to live in the now without regrets, Maddie boards the Wishwell determined to make every moment count. She finds new friends in her fellow Wishwellians, takes advantage of the trip's many luxuries, gets even closer to her quirky family, and falls for painfully gorgeous Enzo. But despite the copious laughter, headiness of first love, and wonder of the glamorous destinations, Maddie knows she is on the brink of losing Gram, and she struggles to find the strength to let go in a whirlwind summer shaped by love, grief, and laughter.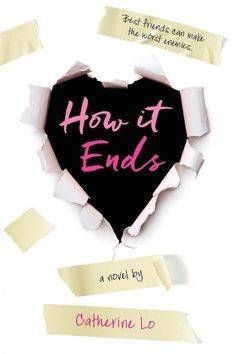 How It Ends by Catherine Lo
There are two sides to every story.
It's friends-at-first-sight for Jessie and Annie, proving the old adage that opposites attract. Shy, anxious Jessie would give anything to have Annie's beauty and confidence. And Annie thinks Jessie has the perfect life, with her close-knit family and killer grades. They're BFFs…until suddenly they're not.
Told through alternating points of view, How It Ends is a wildly fast but deeply moving read about a friendship in crisis. Set against a tumultuous sophomore year of bullying, boys and backstabbing, the novel shows what can happen when friends choose assumptions and fear over each other.

This Adventure Ends by Emma Mills
Sloane isn't expecting to fall in with a group of friends when she moves from New York to Florida—especially not a group of friends so intense, so in love, so all-consuming. Yet that's exactly what happens.
Sloane becomes closest to Vera, a social-media star who lights up any room, and Gabe, Vera's twin brother and the most serious person Sloane's ever met. When a beloved painting by the twins' late mother goes missing, Sloane takes on the responsibility of tracking it down, a journey that takes her across state lines—and ever deeper into the twins' lives.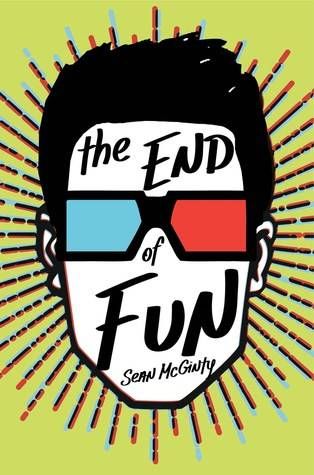 The End of FUN by Sean McGinty
Everyday reality is a drag™.
FUN®—the latest in augmented reality—is fun (yay!) but it's also frustrating, glitchy and dangerously addictive (boo!). Just when everyone else is getting on, seventeen-year-old Aaron O'Faolain wants off.
But first, he has to complete his Application for Termination, and in order to do that he has to deal with his History—not to mention the present, including his grandfather's suicide and a series of clues that may (or may not) lead to buried treasure. As he attempts to unravel the mystery, Aaron is sidetracked again…and again. Shadowed by his virtual "best friend" Homie, Aaron struggles with love, loss, dog bites, werewolf pills, community theater, wild horses, wildfires and the fact (deep breath) that actual reality can sometimes surprise you.
Want more "3 On A YA Theme" posts? Gotcha covered.