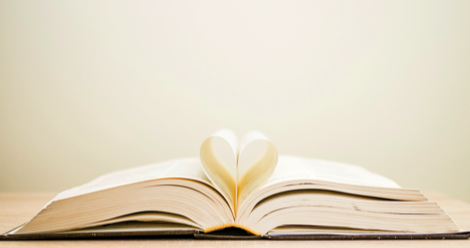 Sponsored
3 On A YA Theme: It's The End (of The Year) in YA Book Titles
This content contains affiliate links. When you buy through these links, we may earn an affiliate commission.
"3 On A YA Theme" is sponsored by Houghton Mifflin Harcourt .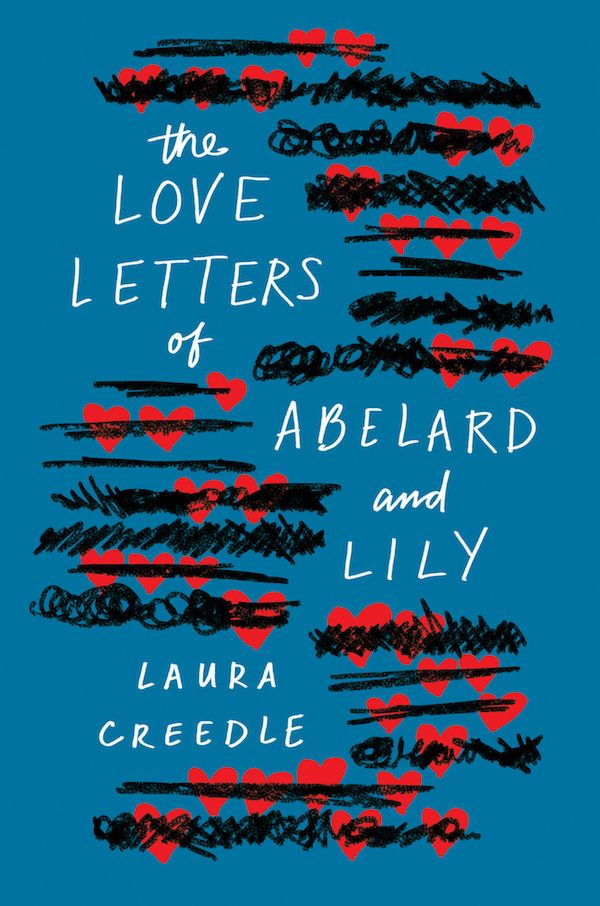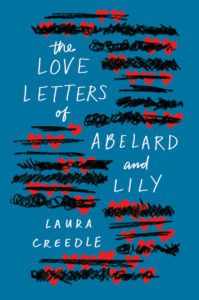 THE LOVE LETTERS OF ABELARD AND LILY is a beautiful teen debut from exciting new talent Laura Creedle, about two unbelievably lovable, neurodivergent teens. Lily has severe ADHD, and Abelard has Asperger's–find romantic inspiration in medieval literature. But can their love work in modern day Texas? This moving story of romance and human connection creates the sort of characters who will stay with you long after you finish reading.
____________________
Let's enjoy this last week of 2017 with a round of YA book titles featuring the word "End" in the title which were published this year and weren't part of a series. Simple, straightforward, and a nice punctuation to whatever this year has been for you.
Lenny (short for Eleanor) feels like the world is about to end. Her best friend is moving to New York City to attend Julliard and her dad has terminal cancer. To cope with her stress Lenny is making a list of all the ways the world can end—designer pathogens, blood moon prophecies, alien invasion—and stockpiling supplies in a bunker in the backyard. Then she starts to develop feelings for her dad's very nice young doctor—and she thinks he may have feelings for her too. Spoiler alert: he doesn't. But a more age-appropriate love interest might. In a time of complete uncertainty, one thing's for sure: Lenny's about to see how everything is ending and beginning. All at the same time.
Bridge and Wil have been entangled in each other's lives for years. Under the white-hot Florida sun, they went from kids daring each other to swim past the breakers to teenagers stealing kisses between classes. But when Bridge betrayed Wil during their junior year, she shattered his heart and their relationship along with it.
Then Wil's family suffers a violent loss, and Bridge rushes back to Wil's side. As they struggle to heal old wounds and start falling for each other all over again, Bridge and Wil discover just how much has changed in the past year. As the fierce current of tragedy threatens to pull them under, they must learn how to swim on their own—or risk drowning together.
On September 5, a little after midnight, Death-Cast calls Mateo Torrez and Rufus Emeterio to give them some bad news: They're going to die today. Mateo and Rufus are total strangers, but, for different reasons, they're both looking to make a new friend on their End Day. The good news: There's an app for that. It's called the Last Friend, and through it, Rufus and Mateo are about to meet up for one last great adventure and to live a lifetime in a single day.
On one cloudless, radiant summer afternoon, Lake Devereaux lost everything. The car crash claimed the lives of her best friend and boyfriend, the people who had become her family after her own fell apart. But she doesn't have to lose them both.
The development of resurrection technology has changed the world. Under the new laws regulating the process, each person gets one resurrection to be used or forfeited on their eighteenth birthday. Mere weeks away from turning eighteen, Lake faces an impossible choice.
Envisioning life without one of the people she loves most is shattering enough, but Lake carries an additional burden: years ago, under family pressure, Lake secretly—and illegally—promised her resurrection to someone who isn't even dead yet.
The search for answers about her future draws Lake more deeply into the secrets of her past until she begins to question everything about those closest to her. Betrayals and hurts both new and old threaten to eclipse the memories she once cherished.
Then Lake meets a boy unlike anyone she's encountered before, who unflinchingly embraces the darkest parts of her life . . . and who believes that all resurrections are wrong.
Which path is the right one? And how can Lake start to heal when she can't move on?
Want more "3 On A YA Theme" posts? Gotcha covered.