This content contains affiliate links. When you buy through these links, we may earn an affiliate commission.
We're giving away a brand-new, top-of-the-line Kindle Voyage. Go here to enter for a chance to win, or just click on the image below.

____________________
November is Adoption Awareness Month — and if ever there were a piece of reality that seems to be somewhat lacking in YA fiction, stories about adopted teenagers might be one of them. It's not that they don't exist, but rather, there are more books about teenagers who go mysteriously missing and reappear under strange circumstances than there are books where the main character is an adoptee.
Sit on that for a bit.
In honor of this month's recognition of those who are adopted, as well as the need for more adults to adopt children, here's a look at three YA books where the main character is adopted. I've also included a title where a significant plot point involved adopted siblings for an additional perspective.
See No Color by Shannon Gibney
For as long as she can remember, sixteen-year-old Alex Kirtridge has known two things:
1. She has always been Little Kirtridge, a stellar baseball player, just like her father.
2. She's adopted.
These facts have always been part of Alex's life. Despite some teasing, being a biracial girl in a white family didn't make much of a difference as long as she was a star on the diamond where her father—her baseball coach and a former pro player—counted on her. But now, things are changing: she meets Reggie, the first black guy who's wanted to get to know her; she discovers the letters from her biological father that her adoptive parents have kept from her; and her body starts to grow into a woman's, affecting her game.
Alex begins to question who she really is. She's always dreamed of playing pro baseball just like her father, but can she really do it? Does she truly fit in with her white family? Who were her biological parents? What does it mean to be black? If she's going to find answers, Alex has to come to terms with her adoption, her race, and the dreams she thought would always guide her.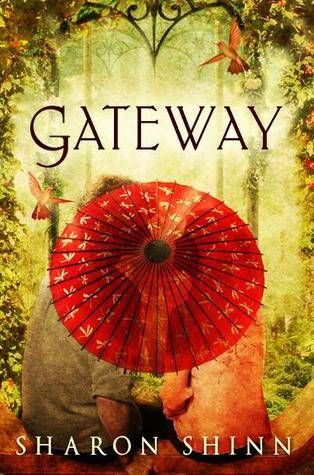 Gateway by Sharon Shinn
As a Chinese adoptee in St. Louis, teenage Daiyu often feels out of place. When an elderly Asian jewelry seller at a street fair shows her a black jade ring—and tells her that "black jade" translates to "Daiyu"—she buys it as a talisman of her heritage. But it's more than that; it's magic. It takes Daiyu through a gateway into a version of St. Louis much like 19th century China. Almost immediately she is recruited as a spy, which means hours of training in manners and niceties and sleight of hand. It also means stealing time to be with handsome Kalen, who is in on the plan. There's only one problem. Once her task is done, she must go back to St. Louis and leave him behind forever. . .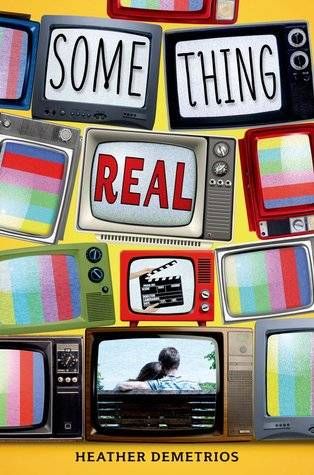 Something Real by Heather Demetrios
There's nothing real about reality TV.
Seventeen-year-old Bonnie™ Baker has grown up on TV—she and her twelve siblings are the stars of one-time hit reality show Baker's Dozen. Since the show's cancellation and the scandal surrounding it, Bonnie™ has tried to live a normal life, under the radar and out of the spotlight. But it's about to fall apart…because Baker's Dozen is going back on the air. Bonnie™'s mom and the show's producers won't let her quit and soon the life she has so carefully built for herself, with real friends (and maybe even a real boyfriend), is in danger of being destroyed by the show. Bonnie™ needs to do something drastic if her life is ever going to be her own—even if it means being more exposed than ever before.
Another book worth having on your radar is our very own Eric Smith's forthcoming anthology, Welcome Home. The collection explores the emotional complexities of adoption, featuring new, multi-genre short stories from an array of authors. It's due to publish in Fall 2017 from North Star Editions.
Want more "3 On A YA Theme" posts? Gotcha covered.