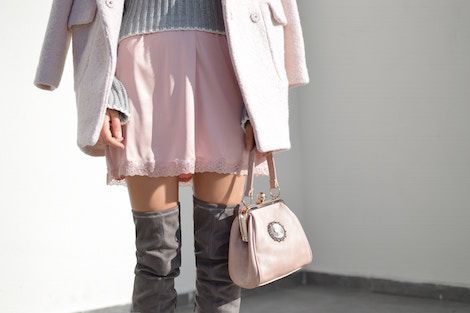 This content contains affiliate links. When you buy through these links, we may earn an affiliate commission.
We're giving away a stack of our 20 favorite books of the year. Click here to enter, or just click the image below.

---
Fashion. Some people are into it. Others couldn't care less about it. But for many teens, it becomes not just a passion, it can lead to pursing something creative and outside the box after high school.
The books below include fiction and nonfiction. Some of the novels highlight teens who are pursuing fashion in a career-angled sense, while others include main characters who simply love clothing and style.
Get ready to be styled by YA.
The title says it all: Bad Girls of Fashion explores the lives of ten famous women who have used clothing to make a statement, change perceptions, break rules, attract power, or express their individuality. Included are Cleopatra, Marie Antoinette, Coco Chanel, Marlene Dietrich, Madonna, and Lady Gaga. Sidebar subjects include: Elizabeth I, Marilyn Monroe, Rihanna, and Vivienne Westwood.
Photos illuminate the text, while edgy, vividly colored illustrations depict the subjects with interpretive flair. Readers will learn not only about changing fashion styles through history, but about changing historical attitudes toward women, and the links between fashion and art, film, music, politics, and feminism. With an energetic, appealing writing style, Croll demonstrates how through the ages, women—often without other means of power—have used fashion as a tool, and how their influence continues to shape how women present themselves today.
What if one contest could change the course of your entire life?
Charlie Dean is a style-obsessed girl who eats, sleeps, and breathes fashion.
John Thomas-Smith is a boy who forges metal sculptures in his garage and couldn't care less about clothes.
Both are gunning for a scholarship to the private art high school that could make all their dreams come true. And whoever wins the fashion competition will win the scholarship.
What if all the crushes you ever had found out how you felt about them…all at once?
Sixteen-year-old Lara Jean Song keeps her love letters in a hatbox her mother gave her. They aren't love letters that anyone else wrote for her; these are ones she's written. One for every boy she's ever loved—five in all. When she writes, she pours out her heart and soul and says all the things she would never say in real life, because her letters are for her eyes only. Until the day her secret letters are mailed, and suddenly, Lara Jean's love life goes from imaginary to out of control.
A wallflower in the spotlight can do one of two things: wilt or blossom…
Violet Greenfield's life changes forever when a lady in giant Chanel shades tells her she could be IT, the next Kate Moss—but taller, and without the PR problems. That's how Violet winds up with a business card in the front pocket of her jeans on her first day as a senior in high school. Angela Blythe from Tryst Models in New York City wants to put Violet on a plane and whisk her into the world of high-heeled boots and oversized sunglasses. Tall, skinny Violet, who's been P-L-A-I-N practically forever.
And guess what? She's going.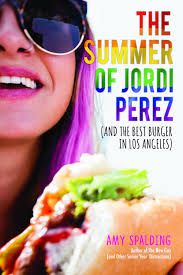 A couple of additional titles for your TBR which are due out on shelves this year: The Summer of Jordi Perez (and The Best Hamburger in Los Angeles) by Amy Spalding, which releases in early April, and Fat Girl on a Plane by Kelly DeVos, which releases in early June. Both of the books feature fat girls who love fashion, and Spalding's title features a queer main character.
Want more "3 On A YA Theme" posts? Gotcha covered.