This content contains affiliate links. When you buy through these links, we may earn an affiliate commission.
The theme for this group of great listens is coping with chaos. In one case, it is the chaos associated with the loss of a cherished daughter in 1970s Ohio. Another story, set in 1980s South Korea, forces its protagonist to revisit her difficult youth, including the death of her mother. And in a war-torn Beirut in 1980, an Egyptian writer is hoping to find a publisher for his newest work. Take a listen:
Everything I Never Told You
Written by Celeste Ng, Narrated by Cassandra Campbell
Lydia is dead. But they don't know this yet.…So begins the story in this exquisite debut novel about a Chinese-American family living in a small town in 1970s Ohio. Lydia is the favorite child of Marilyn and James Lee; their middle daughter, a girl who inherited her mother's bright blue eyes and her father's jet-black hair. Her parents are determined that Lydia will fulfill the dreams they were unable to pursue. When Lydia's body is found in the local lake, the delicate balancing act that has been keeping the Lee family together tumbles into chaos.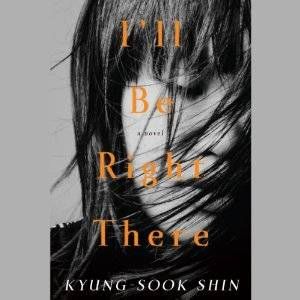 I'll Be Right There
Written by Kyung-Sook Shin, Sora Kim-Russell (translator), Narrated by Erin Moon
Set in 1980s South Korea amid the tremors of political revolution, I'll Be Right There follows Jung Yoon, a highly literate, twenty-something woman, as she recounts her tragic personal history as well as those of her three intimate college friends. When Yoon receives a distressing phone call from her ex-boyfriend after eight years of separation, memories of a tumultuous youth begin to resurface, forcing her to re-live the most intense period of her life. With profound intellectual and emotional insight, she revisits the death of her beloved mother, the strong bond with her now-dying former college professor, the excitement of her first love, and the friendships forged out of a shared sense of isolation and grief.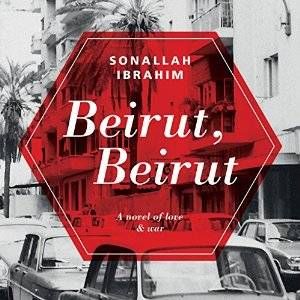 Beirut, Beirut
Written by Sonallah Ibrahim, Chip Rossetti (translator), Narrated by Fajer Al-Kaisi
November 7, 1980. An Egyptian writer has chosen the wrong time to come to Beirut in search of a publisher for his controversial new book. Men with machine guns are on every street corner. When the writer meets an old friend from his revolutionary student days, he is introduced to two fascinating women: idealistic filmmaker Antoinette and Lamia, the seductive wife of his would-be publisher.
Based on the author's real-life experience of the civil war in Lebanon, Beirut, Beirut is an exploration of how, in the midst of chaos and violence, it is impossible to see where anyone truly stands.
____________________
Did you know that Book Riot has a YouTube channel? We do. It's new and we are having fun with it. Check it out here.