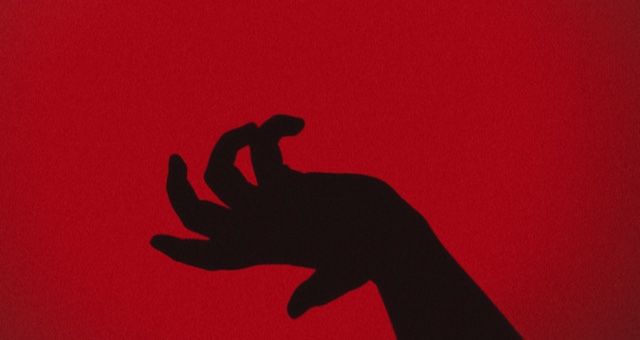 Lists
8 Edge-of-Your-Seat Thriller Novels You'll Want to Read In 2020
This content contains affiliate links. When you buy through these links, we may earn an affiliate commission.
As 2019 winds down to a close, it's time to start looking ahead to the next year and all the exciting new books headed our way. While there will be no shortage of titles to add to your TBR list in 2020, I'm personally most looking forward to the slew of compelling mysteries and thrillers set to hit shelves in the coming weeks. After all, what better way to stay entertained during those freezing early months of the year than with a book full of pulse-pounding twists?
If you also can't get enough suspenseful page-turners in your reading life, here are some upcoming 2020 releases you'll want to check out:
Deep State by Chris Hauty, January 7
This compelling debut novel from screenwriter Chris Hauty takes place in Washington, D.C, following the recent election of the highly divisive President Richard Monroe. In the midst of heightening partisan tensions, the White House chief of staff is found dead. When an enterprising intern finds a clue that he may have been murdered, she realizes there may be deep state forces at play.
Two sisters reside in the same Philadelphia neighborhood facing a serious opioid crisis, but their lives couldn't be any further apart. While Mickey works for the police department, Kacey faces the other side of the law, living on the streets while struggling with addiction. After Kacey disappears, Mickey becomes obsessed with finding her and the culprit—no matter the cost. Though a propulsive mystery, Long Bright River is also an intimate depiction of addiction, family, and the ties that bind us.
The bestselling author of The Chalk Man is back with yet another gripping thriller centered on a man desperately searching for his missing daughter whom no one else believes is alive. Although Gabe's wife and 5-year-old child were both identified as victims of murder, he remains convinced that not only his daughter is still alive, but that he saw her in a stranger's car on the night of the horrific incident. He'll stop at nothing until he uncovers the truth—even when it puts him in the crosshairs of some dangerous people.
In this psychological thriller, criminal psychologist Seonkyeong is shocked when she learns that notorious serial killer Yi Byeongdo has specifically asked for her to interview him. That same day, her stepdaughter Hayeong comes to live with her after the death of her grandparents. As she starts conversations with Yi Byeongdo and attempts to get to know the young girl, she notices an eerie and shocking connection between the two.
The Herd by Andrea Bartz, March 24
In New York, residents are fighting for membership to the exclusive, women-only workspace, the Herd. But then, the organization's widely admired founder disappears on the eve of a big announcement. The Herd soon descends into chaos, particularly after police reveal they suspect foul play. As everyone comes under suspicion, two sisters—one an employee of the Herd, another an aspiring member—become entangled in the mystery and must confront the secrets they've been keeping from each other. Pulsing with suspense, this twisty story also tackles some timely themes, including the competitive world of media, female ambition, and the cost of success.
Forensic accountant Nora Trier and her firm catch thieves all around the world. So when athletic empire Strike hires to track down the missing prize money of an upcoming major kickboxing tournament, it starts off just like any other job. But her search goes from complicated to potentially deadly after new information about Strike starts to arise.
The third novel in the Nora Watts crime series follows the brilliant but flawed heroine as she works to track down a powerful enemy before he targets her and her daughter. While on his trail, she forms an unlikely partnership with an eccentric billionaire. With his help and some assistance from an old ally, Nora follows her adversary's trail all around the world—only to find it leads right back to the last place she wanted: her hometown of Vancouver.
When professional safecracker Michael Maven takes on the job of stealing a rare coin from a New York apartment, it seems simple enough. That is, until the coin's owner comes home with a beautiful woman who kills him and then tries to take the coin for herself. Michael manages to escape with his life. But the woman's boss, a vicious drug lord, soon forces him into an even more dangerous job.