News
Announcing the Winners of the 2017 Goodreads Choice Awards
This content contains affiliate links. When you buy through these links, we may earn an affiliate commission.
The Goodreads Choice Awards are the bookish version of the People's Choice Awards, based on votes by readers for the books they love across multiple categories. The winners are often popular, newsworthy, buzzed about books, and in 2017 that's happily a slate of award-winners that are also interesting and heavy on women.
See the full list of winners here. You can also go through each category to see how many votes each book got.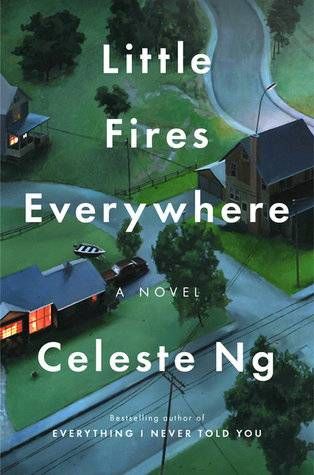 The big winner for fiction is Riot favorite Celeste Ng for Little Fires Everywhere, a tale of family dysfunction in the suburban utopia of Shaker Heights. It squeaked a win over Frederik Backman's Beartown by less than 1,000 votes.
Paula Hawkins took home a second win for her sophomore novel Into the Water, which also had a tight race with Dan Brown's Origin. Andy Weir also took home his second prize for his second novel with Artemis taking home the same prize as The Martian.
It's probably not much of a surprise that perennial favorite J. K. Rowling won for the screenplay of Fantastic Beasts and Where to Find Them (which is already a book, should that even be eligible, I'm looking at your skeptically, Goodreads voters), or that Stephen King won in Horror for his new book written with son Owen King, Sleeping Beauties. Both clobbered the competition, even against venerable opponents like Neil Gaiman and Anne Rice, or cool upstarts like Riley Sagar's debut Final Girls.
The biggest Nonfiction categories were dominated by women with Hillary Clinton taking Memoir & Autobiography for What Happened, Lilly Singh taking Nonfiction for How to Be a Bawse, and Kate Moore winning History & Biography for The Radium Girls.
But the biggest winner of all is Angie Thomas and her smash Young Adult hit, The Hate U Give, which not only won Best Young Adult fiction over YA giant John Green and Turtles All the Way Down by a respectable margin, but also snagged the Debut Goodreads Author prize in a landslide.
If you head over to the Goodreads Choice Awards you can see if the books you voted for won and check out the rest of the categories. Congratulations to all the winners!