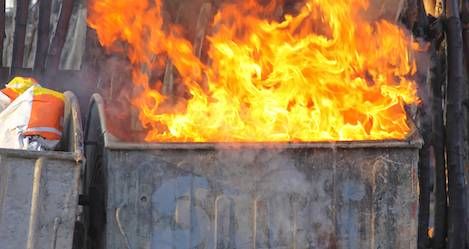 Humor
2016: A Summary in Book Titles
This content contains affiliate links. When you buy through these links, we may earn an affiliate commission.
2016 started, as all new years do, with some Great Expectations, but soon meandered its way down Garbage Fire Street and into the land of Oh My God It's So Much Worse Than I Ever Thought Possible.
We take you through the highlights the only way we know how: from book title to book title.
Something Wicked This Way Comes…
Well, This Changes Everything.
White Noise and Big Little Lies,
Sleeping Giants: Assholes with Money.
You Don't Have to F*ck People Over To Survive!
The Nightmare Before Christmas: #WtfNov8.
1984! Annihilation! Run!
Everything Matters! We Gon' Be Alright!
Tell the Truth, Shame the Devil!
Alexander and the Terrible, Horrible, No Good, Very Bad Day.
And All My Friends Are Still Dead.
PS. If someone were to write a book titled The United States and the Terrible, Horrible, No Good, Very Bad Four Years, we would be eternally grateful.