25+ Of The Best Books About Losing Your Religion
This Riot Recommendation is sponsored by Devoted by Jennifer Mathieu.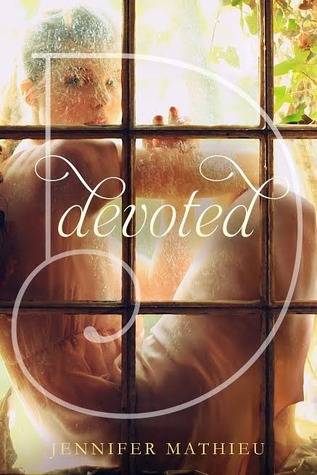 Rachel Walker is devoted to God. She prays every day, attends Calvary Christian Church with her family, helps care for her five younger siblings, dresses modestly, and prepares herself to be a wife and mother who serves the Lord with joy. But Rachel is curious about the world her family has turned away from, and increasingly finds that neither the church nor her homeschool education has the answers she craves. Rachel has always found solace in her beliefs, but now she can't shake the feeling that her devotion might destroy her soul.
____________________
While a life of faith can provide guidance and solace to some, it isn't for everyone- and it can be actively damaging to others. That's why books, whether they're fiction or non-fiction, about people wrestling with the things they've been taught and ultimately rejecting those ideas are so fascinating. These books ask the biggest questions, and acknowledge that sometimes, we don't have answers to them.
We asked you to share with us your favorite book — novel, memoir, biography, anything! — about losing your religion. And you answered! Here are over 25 of your favorites.
The Bees by Laline Paull
Blood Secret by Kathryn Lasky
The Book of Strange New Things by Michael Faber
Circle of Three series by Isobel Bird
Converting Kate by Beckie Weinheimer
Escape by Carolyn Jessop
The Evolution of God by Robert Wright
Godless by Pete Hautman
Going Clear by Lawrence Wright
The Gospel According to Jesus Christ by Jose Saramago
A History of Doubt by Jennifer Michael Hecht
Leaving the Saints by Matha Beck
Letting Go of God by Julia Sweeney
Losing the Saints by Martha Beck
The Magic of Reality by Richard Dawkins
The Marriage Plot by Jeffrey Eugenides
Misquoting Jesus by Bart D. Ehrman
My Name is Asher Lev by Chaim Potok
The Mythmaker: Paul and the Invention of Christianity by Hyam MacCoby
Narcissus and Goldmund by Hermann Hesse
Only a Trillion by Isaac Asimov
Oranges Are Not the Only Fruit by Jeanette Winterson
Submission by Michel Houellebecq
Under The Banner of Heaven by Jon Krakauer
Waking the Moon by Elizabeth Hand
We have 10 copies of
A Gentleman in Moscow
by Amor Towles to give away to Book Riot readers!
Go here to enter for a chance to win
, or just click the image below. Good luck!