Sunday Diversion: Writer Habits
Writing is a devilishly hard pursuit, and even the most accomplished and talent writers have trouble. Today, your mission, should you choose to accept it, is to match the writer with their peculiar writing habit/process/personality. Answers are linked below.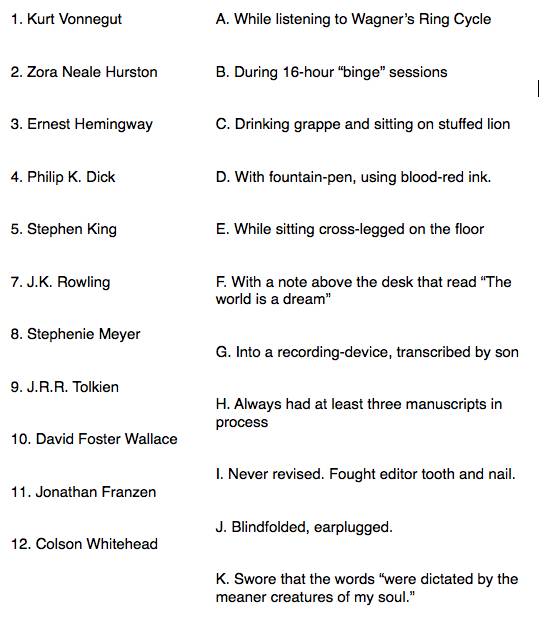 Stumped? Alright then….here are the answers.
Start your 14-day free trial
and enjoy the perks of exclusive podcasts and emails, the New Release Index, and behind-the-scenes access.