Flowchart Friday: Should you be reading?
It's Friday.  And sometimes, at the end of a long week, there's still a lot of stuff to do, but you just want to curl up with a good book.  How do you know if you should read or complete those tasks first?  Our handy flowchart will help you decide.  (And the answer is totally unbiased, obviously.)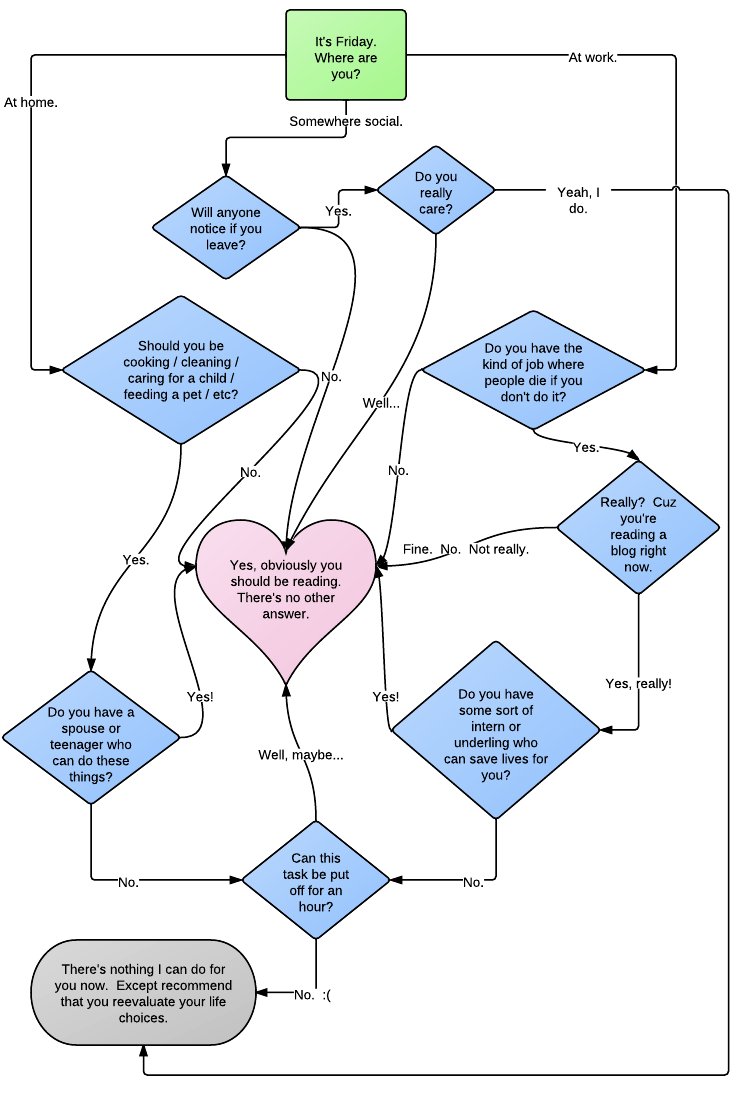 We have a 12-month subscription to Audible to give away! Go
here to enter for a chance to win
, or just click the image below!