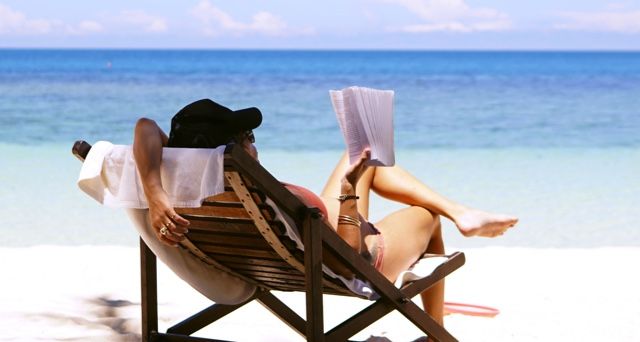 Lists
12 Thought-Provoking Quotes By Authors With August Birthdays
This content contains affiliate links. When you buy through these links, we may earn an affiliate commission.
Life never fulfills the promises it made or the promises we thought it has made. In moments when we are too weighed down by the frustration of living but not being alive enough, seeing your thoughts getting mirrored in print provides a weird sense of comfort. Here is a list of life quotes by authors with August birthdays who have helped me navigate the complexities of real life.
August 2
"You think your pain and your heartbreak are unprecedented in the history of the world, but then you read. It was books that taught me that the things that tormented me most were the very things that connected me with all the people who were alive, who had ever been alive." —James Baldwin, Author of The Fire Next Time.
August 4
"Art is not escape, but a way of finding order in chaos, a way of confronting life." —Robert Hayden, Author of Words In The Mourning Time.
August 7
"It was as if her life was a huge kaleidoscope, and the kaleidoscope had been turned and now everything was changed. The same stones shaken, no longer made the same design." —Betsy Byars, Author of The Summer of the Swans.
August 8
"He would be lonely all his life. But a man took it for his share and went on." —Marjorie Kinnan Rawlings, Author of The Yearling.
August 10
"Deep in the meadow, hidden far away
A cloak of leaves, a moonbeam ray
Forget your woes and let your troubles lay
And when it's morning again, they'll wash away
Here it's safe, here it's warm
Here the daisies guard you from every harm
Here your dreams are sweet and tomorrow brings them true
Here is the place where I love you." —Suzanne Collins, Author of The Hunger Games.
August 11
"In all of us there is a hunger, marrow-deep, to know our heritage—to know who we are and where we have come from. Without this enriching knowledge, there is a hollow yearning. No matter what our attainments in life, there is still a vacuum, an emptiness, and the most disquieting loneliness." —Alex Haley, Author of Mama Flora's Family.
August 12
"When you take fright and add to it ignorance, you get hatred. That's a very unattractive equation." —Ann M. Martin, Author of Here Today.
"Sometimes I feel like I have walked into the middle of a movie. Maybe I can make my own movie. The film will be the story of my life. No, not my life, but of this experience. I'll call it what the lady who is the prosecutor called me. MONSTER." —Walter Dean Myers, Author of Monster.
August 14
"It's not easy being so frightened of everything. And when I think of how much I've improved in the last year, I wonder when I'll ever get finished with making changes and be really grown up." —Paula Danziger, Author of There's a Bat In Bunk Five.
August 18
"I had spent the day
friendless, lonely and sad,
a stranger to myself.
After drowning the day
on the seashore,
I walked back
to my empty house
on the deserted street.
The moment
I opened the door,
the book on my table
flipped its pages
and said:
'Friend,
Where were you
for so long?'" —Gulzar, Author of Silences: Selected Poems.
August 21
"Paradise Lost is sometimes Heaven found." —Arthur Yorinks, Author of Hey, Al.
August 28
"If we're going to solve the problems of the world, we have to learn how to talk to one another. Poetry is the language at its essence. It's the bones and the skeleton of the language. It teaches you, if nothing else, how to choose your words." —Rita Dove, Author of On The Bus With Rosa Parks.