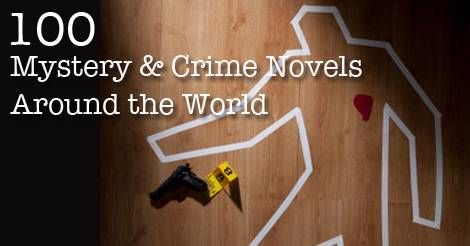 This content contains affiliate links. When you buy through these links, we may earn an affiliate commission.
This installment of the 100 Must-Read list is sponsored by the Fiona Fitzgerald Mystery Series by Warren Adler.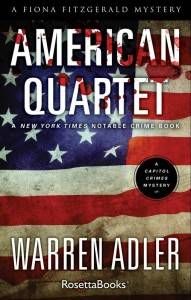 The Fiona Fitzgerald Mystery Series follows Detective Fiona Fitzgerald, an unlikely force for justice in Washington, D.C.'s predominantly male police force. As a Senator's daughter and top investigator in the homicide division of the Metropolitan Police Department, Fiona maneuvers between two vastly different worlds, moving quickly from opulent State galas to gritty crime scenes. Born into the elite social circles of the nation's capitol, and armed with intimate knowledge of the true face of the political establishment, Fiona is determined to expose the chicanery concealed within the highest echelons of the American political aristocracy.
---
I hope you're ready for a whole bunch of mystery, murder, and in some cases pure evil because I've got 100 mystery & crime novels around the world.
Mystery and crime novels are my catnip—booknip? I especially love reading mystery/crime novels from around the world and seeing how writers in other countries define and tackle the genres, and the similarities/differences in the justice systems. I like noticing for example when guns aren't often used in crimes, or places where women authors are top of the game, and falling down rabbit holes of looking up authors that changed the genre in their country.
Personally, I enjoy any type of mystery/crime, from the cozy to the deeply disturbed, so this list has a range of it all–including graphic novels, and a lot of mixed genres. (A few titles will require a trip to the library or purchasing a used copy.)
A Beautiful Place to Die by Malla Nunn – Apartheid laws have recently been put in place in South Africa and Afrikaner police captain Willem Pretorius is found dead…
A Land Without Jasmine by Wajdi al-Ahdal – Jasmine has gone missing… For fans of mystical and satirical.
A Midsummer's Equation (Detective Galileo #6) by Keigo Higashino, Alexander O. Smith (Translation) – The third to be translated to English finds the physicist Yukawa "Detective Galileo" traveling to Hari Cove for a conference where of course there's a murder…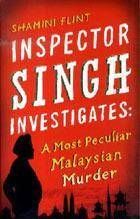 A Most Peculiar Malaysian Murder (Inspector Singh Investigates #1) by Shamini Flint – Meet Inspector Singh, a detective in Singapore, whose first case in the series is trying to prove a model sentenced for her husband's murder didn't actually do it.
A Quiet Place by Seicho Matsumoto, Louise Heal Kawai (Translation) — Slow build mystery that starts with a husband questioning why his wife was in the shop she died in which leads him to question who exactly he was married to… (Bitter Lemon Press, August 16th)
A Vine in the Blood (Chief Inspector Mario Silva #5) by Leighton Gage – Brazil is hosting the FIFA World Cup and a star player's mother is kidnapped and Inspector Silva has his work cutout with all the possible suspects.
Alex Morrow Series by Denise Mina – Meet Alex Morrow a police Detective solving crime in Glaslow.
All She Was Worth by Miyuki Miyabe, Alfred Birnbaum (Translation) – For a deep look into Japan's economy in the 1980's.
All Yours by Claudia Piñeiro, Miranda France (Translation) – Imagine you followed your cheating husband and ended up witnessing the death of his mistress…
Arthur & George by Julian Barnes– Historical fiction based on real people—you may know Arthur as Sir Arthur Conan Doyle…
As Red as Blood (Lumikki Andersson #1) by Salla Simukka, Owen F. Witesman (Translation) – Finding blood splattered money is never bound to end well which seventeen-year-old Lumikki Andersson is about to find out…(originally published 2014 Skyscape. Being republished January 17, 2017 by Random House)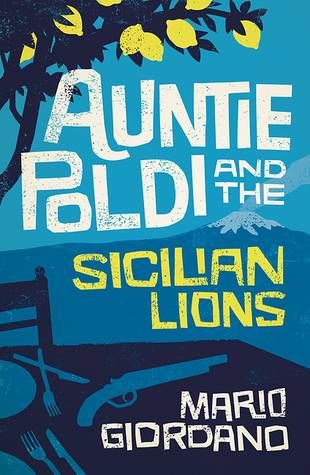 Auntie Poldi and the Sicilian Lions by Mario Giordano, John Brownjohn (Translation) – Narrated by Poldi's nephew this has the fun element that The Princess Bride had of interrupting the story with their, often times funny, conversations. And Poldi, a Bavarian widow living in Sicily, is a drinks-too-much, loves hard, and if-you're-in-her-way-move fantastic character. (Bitter Lemon Press, Sept. 13)
Bed of Nails by Antonin Varenne, Siân Reynolds (Translation) – Dark, disturbing, noir where a homicide detective investigates suicides and finds a connection between cases that makes him suspicious…
Before I Go to Sleep by S.J. Watson – Psychological and mysterious, Christine wakes every morning having to be find out that she has amnesia that keeps her from storing new memories. When you rely on those around you for so much what if you suddenly don't know who to trust?…
Betty Boo by Claudia Piñeiro, Miranda France (Translation)- Crime fiction with the focus on ageism, class, work politics, and the journalist/writer looking into the case.
Big Little Lies by Liane Moriarty – A school trivia night for parents ends in murder… (Adapted to HBO as a limited series for 2017 if you want to read it first)
Case Histories (Jackson Brodie #1) by Kate Atkinson – Meet Jackson Brodie a private detective in the UK who was once a cop.
Chief Inspector Armand Gamache series by Louise Penny – Calling all cozy mystery fans: The idyllic surface village life in Three Pines isn't idyllic enough to not need Chief Inspector Armand Gamache of the Sûreté du Québec services.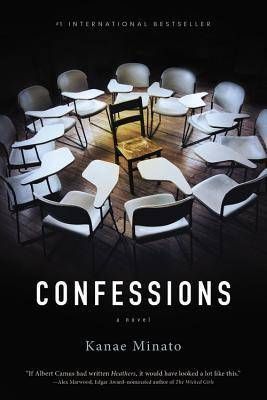 Confessions by Kanae Minato, Stephen Snyder (Translation) – Discovering that her daughter is dead and two of her middle school students are responsible Yuko Moriguchi chooses revenge…
Cormoran Strike series by Robert Galbraith – The secret is out, this is J.K. Rowling's current series which follows private detective Strike and his secretary Robin Ellacott.
Darko Dawson Series by Kwei Quartey – Meet CID detective Darko Dawson in Accra, Ghana.
Death Going Down by María Angélica Bosco – I haven't had a chance to read this one yet—it releases Dec. 6 by Pushkin Vertigo—but it's top of my I WANTS list since Bosco is known as "la Agatha Christie argentina."
Death in Breslau by Marek Krajewski, Danusia Stok (Translation) – Noir mystery set in 1930's Breslau where Inspector Mock is paired with a Berlin investigator to solve a grisly murder amid a city under Gestapo control.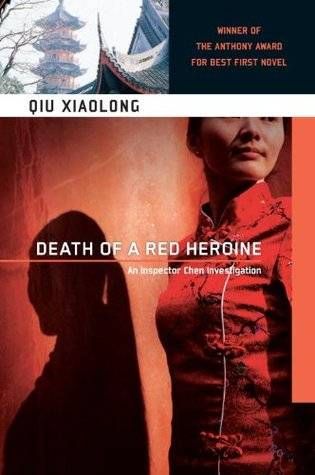 Death of a Red Heroine (Inspector Chen Cao #1) by Qiu Xiaolong; Hsiao-Lung Ch'iu – Like his main character—Inspector Chen Cao, recently put in charge of the Special Case Squad—the author is also a poet so this political thriller isn't like the usual crime novel.
Dublin Murder Squad Series by Tana French – Meet different detectives in Dublin's Murder Squad.
Duffy Series by Dan Kavanagh (Pseudonym for Julian Barnes) – Meet Nick Duffy, a bi-sexual ex-cop turned private eye in London.
Final Curtain by Kjersti Scheen – Meet Margaret Moss an actress turned P.I. who starts the book off while on a stakeout…
Fingersmith by Sarah Waters – In Victorian London Sue Trinder takes a conman's proposition to work for a naïve woman as a maid…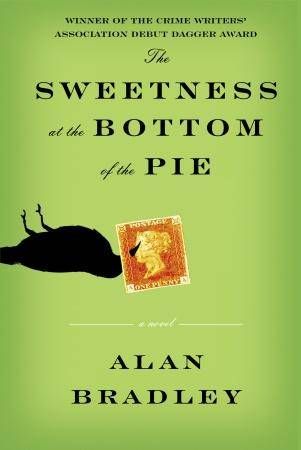 Flavia de Luce series by Alan Bradley – Meet bright eleven-year-old Flavia de Luce in 1950 Buckshaw, England. Her first mystery: a dead jackdaw and then a dying man who'd recently argued with her father…
Goth by Otsuichi, Andrew Cunningham (Translation) – Not for the faint of heart as it's a horror where two teens become obsessed with recent murders instead of wanting to solve them. Also adapted into a manga.
Grotesque by Natsuo Kirino, Rebecca Copeland (Translation) – Dark, psychological, noir: Zhang Zhe-zhong is arrested for the murder of two prostitutes but she only confesses to one, swearing she had nothing to do with the other…
Harry Hole Series by Jo Nesbø – Meet Harry Hole an alcoholic detective in Norway.
I Let You Go by Clare Mackintosh – Changing POV between the woman on the run after a hit-and-run and the detective assigned to the case. Addicting read and great audiobook narrators.
I Remember You by Yrsa Sigurðardóttir – If you like being scared and want a horror + mystery with two separate events bound to collide…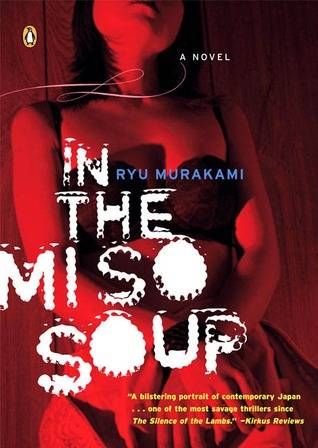 In the Miso Soup by Ryū Murakami, Ralph McCarthy (Translation) – Kenji has been hired by an American tourist for guided tours of Tokyo's nightlife but soon Kenji is suspecting the American to be a serial killer…
Inspector Huss series by Helene Tursten, Katarina E. Tucker (Translation) – Meet Irene Huss of the Göteborg Violent Crimes Unit.
Inspector Imanishi Investigates by Seicho Matsumoto, Beth Cary (Translation) – Inspector Imanishi is assigned to the case of a body found under a train… Matsumoto is credited with "renovating the genre by introducing the 'social detective story.'"
Inspector Konrad Sejer Series by Karin Fossum, James Anderson (Translation) – Meet Inspector Konrad Sejer who starts with the case of an artist and her daughter finding a floating body in a river.
Jane Steele by Lyndsay Faye – Jane Steele's life may at first have similarities to Jane Eyre's but only one is a serial killer…
Japanese Tales of Mystery & Imagination by Rampo Edogawa, James B. Harris (Translation) – Calling all short story fans this collection is written by a huge fan of Edgar Allen Poe's—just say Edogawa Rampo enough times to see how huge a fan.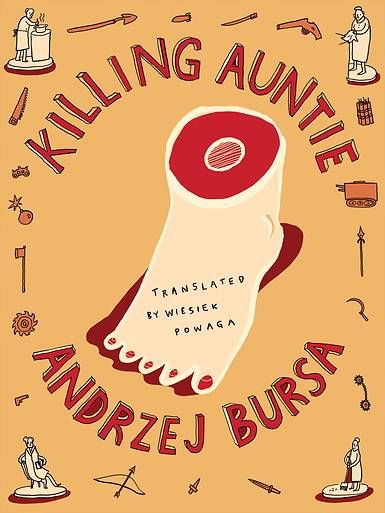 Killing Auntie by Andrzej Bursa, Wiesiek Powaga (Translation) – After killing his aunt and needing to dispose of the body Jurek finds himself smitten by a fellow passenger on the train…
Last Winter, We Parted by Fuminori Nakamura – A dark novel where a writer goes to interview a convicted murderer…
Malice: A Mystery by Keigo Higashino, Alexander O. Smith (Translation) – Currently the only one translated to English from the Kyoichiro Kaga Series where Detective Kaga must solve the murder of a famous novelist.
Millennium Trilogy series by Stieg Larsson, Reg Keeland (Translation) – Aka The Girl with the Dragon Tattoo series. Aka the series with Lisbeth Salander.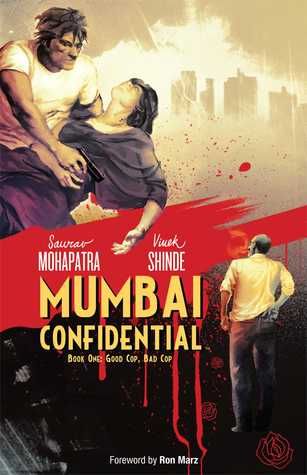 Mumbai Confidential: Good Cop, Bad Cop by Saurav Mohapatra, Vivek Shinde (Illustrations) – Graphic novel noir that follows Kadam, a cop on the Mumbai Encounter Squad who is embattled with personal problems.
Murder at the Vicarage by Agatha Christie – Meet Christie's detective Miss Jane Marple.
One Hundred Bottles by Ena Lucia Portela, Achy Obejas (Translation) – Z. and Linda are two writers living in 90's Cuba and at one point there may be a murder that resembles one of their novels…
Out by Natsuo Kirino, Stephen Snyder (Translation) Lady kills husband and coworkers help dispose of the body. That's what friends are for, right? Or are they? Dark, dark, dark, and awesome.
Paddy Meehan Series by Denise Mina – Meet Patricia "Paddy" Meehan who starts as a copygirl in the Scottish Daily News.
Perfect Days by Raphael Montes, Alison Entrekin (Translation) What do you get if Annie Wilkes and Norman Bates birthed a book? This creepy AF novel.
Phryne Fisher Series by Kerry Greenwood – 1920s London socialite living in Melbourne. Fisher proves such a delicious character she has been brought to the TV screen in Miss Fisher's Murder Mystery.
Random Violence (Jade de Jong #1) by Jassy Mackenzie – Meet Jade de Jong: a PI with a past who doesn't necessarily walk on the right side of the law—she's out for vengeance while also trying to help the Superintendent (a long time friend) on a case. Intense and violent.
Real World by Natsuo Kirino, Philip Gabriel (Translation) – After her next-door neighbor is murdered and her bike/phone are stolen Toshi and her circle of friends receive phone calls from the thief…
Rebecca by Daphne du Maurier – Gothic novel where widower Maxim de Winter takes a new bride who finds the honeymoon over quickly when she realizes his late wife still has a huge presence…
Sacred Games by Vikram Chandra – For fans of atmospheric novels—not afraid of page count—meet Inspector Sartaj Singh who is determined to take down Ganesh Gaitonde, the most wanted gangster.
Salvation of a Saint (Detective Galileo #5) by Keigo Higashino, Alexander O. Smith (Translation) – The wife of the man murdered by poison is the logical suspect but how is it possible if she was away?…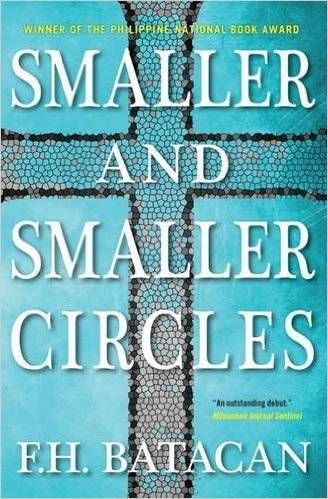 Smaller and Smaller Circles by F.H. Batacan – Two Jesuit Priests try to catch a serial killer without all the CSI modern tests/computers. There's a prequel coming and I want it now!
Still Mine by Amy Stuart – Suspenseful, with duel mysteries as one woman is missing and another, clearly pretending to be someone else, shows up in a small town asking questions… (Touchstone, August 16th)
The Accidental Apprentice by Vikas Swarup — A rich man approaches a young saleswoman claiming to not have a successor and if she passes his seven tests she will be the CEO of his billion-dollar business…
The Agency Series by Ying S. Lee – Meet Mary Quinn, a student at Miss Scrimshaw's Academy for Girls which is just a front for an all female investigation agency.
The Breaker by Minette Walters – For fans of whodunits: a woman's body is found. Her toddler is found wandering miles away…
The Butterfly Effect (Igi Heitmann #1) by Pernille Rygg – After discovering a woman's death hours within her father's Igi Heitmann finds herself in the role of detective…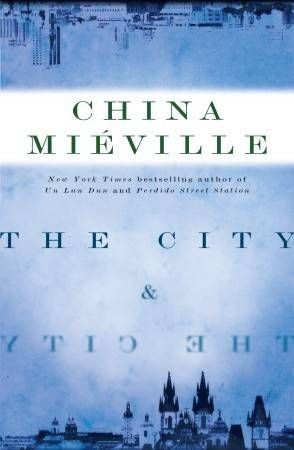 The City & The City by China Mieville – For fantasy (two cities coexist in the same space–I'm counting it!) and detective fans.
The Complete Adventures of Feluda, Vol. 1 by Satyajit Ray, Gopa Majumdar (Translation) – The collected stories of the much loved and popular sleuth Pradosh C. Mitter (Feluda) with his cousin Topshe, and crime writer Jatayu as they travel solving crimes, mysteries, and having adventures.
The Complete Sherlock Holmes (Sherlock Holmes #1-9) by Arthur Conan Doyle – If you've yet to read the original source for all those Sherlock adaptations…
The Crocodile by Maurizio de Giovanni, Antony Shugaar (Translation) – For fans of procedurals and serial killers.
The Decagon House Murders by Yukito Ayatsuji, Ho-Ling Wong (Translation) – A whodunit as mystery club students visit the island where an architect, wife, and servants were found dead. Now the students are in danger from a killer…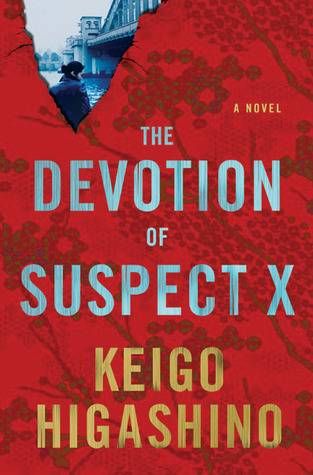 The Devotion of Suspect X (Detective Galileo #3) by Keigo Higashino, Alexander O. Smith (Translation) – Murder and extortion, and twists and turns…
The Dinner by Herman Koch, Sam Garrett (Translation)– Dark, domestic, with twists: starts with two brothers and their wives sharing a meal…
The Distance by Helen Giltrow – Thriller, high-level intrigue, and lots of double lives starting with the socialite Charlotte Alton who is also Karla, someone who may help you for example disappear…
The Dove's Necklace by Raja Alem, Katharine Halls and Adam Talib (Translation) — Detective Nasser al-Qahtani investigates the finding of Azza's body which no one comes forward to claim. For fans of surrealism.
The Ghosts of Belfast (Jack Lennon #1) by Stuart Neville — Gerry Fegan is being haunted by the ghosts of the twelve people he murdered. Will avenging their deaths make them finally go away?…
The Girl on the Train by Paula Hawkins – If you're a read the book first kind of reader the movie adaption is coming this fall.
The Gun by Fuminori Nakamura, Allison Markin Powell (Translation) – A disturbing novel about a college student who finds a dead body and rather than calling the police steals the gun from the scene…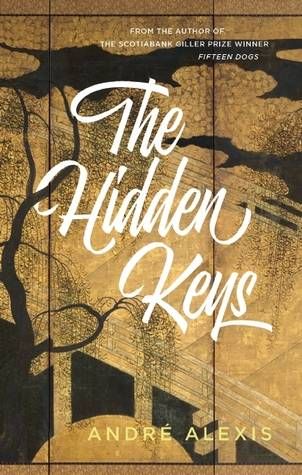 The Hidden Keys by André Alexis – A heroine addict hires a thief to steal (and return) items to help her prove that her father did leave a treasure hunt for her and her siblings… (Coach House Books, Oct. 11)
The House at Riverton by Kate Morton – A new documentary in the works finally has Grace ready to talk about the death she witnessed as a young maid. Perfect for historical fiction fans.
The House Of Fear (and Shootout at the Rocks) by Ibn-e-Safi, Bilal Tanweer (Translation) – Imran may be a joke to his coworkers at the secret service but he's sought after to solve mysteries… (The cover has an Agatha Christie blurb.)
The Husband's Secret by Liane Moriarty – Literally the title…Okay, I'll give you a bit more: the wife finds a letter from her still living husband that she's only supposed to read upon his death…
The Ice House by Minette Walters – Reclusive, and already the target of enough town gossip, three women are suspected when a corpse is discovered—especially since one was previously suspected of having murdered her missing husband…
The Karla Trilogy by John le Carré – Meet George Smiley, a spy for the British Secret Service who must figure out who among them is the double agent…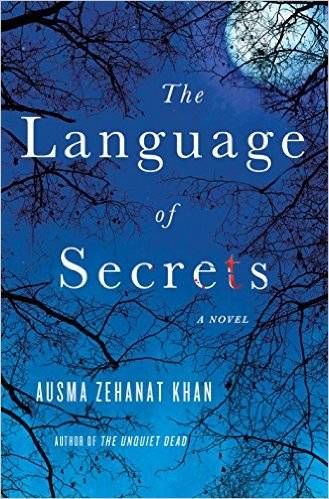 The Language of Secrets (Rachel Getty & Esa Khattak #2) by Ausma Zehanat Khan – Opens with a murder, ends super tense, and manages to avoid being a stereotypical terrorist plot.
The Lion's Mouth (Hanne Wilhelmsen series) by Anne Holt, Anne Bruce (Translation)– The Prime Minister of Norway is found with a bullet in her head… I started the series here and wasn't confused, and now I'm reading my way from the beginning.
The Loney by Andrew Michael Hurley- A mix of literary and horror with a mysterious element as two children are taken on a religious retreat by their parents and new priest in order to "cure" one of the boys.
The Missing File (Avraham Avraham #1) by D.A. Mishani – A missing boy, an aspiring writer neighbor who keeps inserting himself into the investigation, and a detective who starts the novel by explaining why there aren't more Israeli crime novels. Bonus points for the detective who reads mysteries to prove them wrong.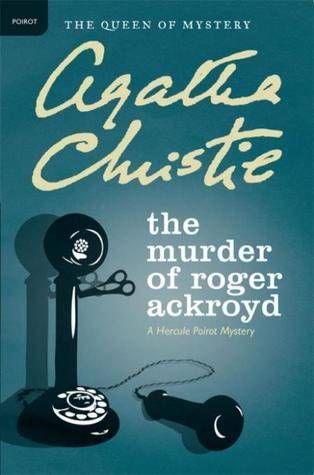 The Murder of Roger Ackroyd by Agatha Christie – All I'm going to say is find out why she is The Queen of Crime. Also, Christie is always a great reread.
The Secret Garden by Kate Morton – After her grandmother's death Cassandra inherits a secret cottage and starts to unravel her family's mysteries.
The Summer of the Ubume (百鬼夜行 #1) by Natsuhiko Kyogoku, Alexander O. Smith (Translation) – Kyogokudo–an exorcist who doesn't believe in ghosts (he fakes it)–must solve the mystery of a 20 month pregnant woman and her missing husband…for those looking for strange and different from usual mystery writing.
The Tokyo Zodiac Murders by Soji Shimada, Ross MacKenzie (Translation), Shika MacKenzie (Translation) If you solve the mystery in this book you're the smartest person in the world!
The Truth and Other Lies by Sascha Arango, Imogen Taylor (Translation) – Dark-ish, wry humored, suspense about a loved author who is anything but what he appears to be.
The Unquiet Dead (Rachel Getty & Esa Khattak #1) by Ausma Zehanat Khan – Meet Detective Rachel Getty who is having a hard time with her boss' secrecy concerning the case she's on…
The Verdict by Nick Stone – Imagine if the guy you blamed for your current shit life was arrested for murder and you were on the defense team…
The Woman in Cabin 10 by Ruth Ware – A white-knuckled read with little chance you'll guess what is happening that starts with Lo taking a boat trip for work in hopes of getting away from recent bad events but things are only going to get worse…
Thomas De Quincey series by David Morrell – For fans of historical fiction who want a mystery/thriller: a London writer needs to prove his innocence and help catch the real killer–but being an opium addict he needs his daughter's help.
Thursday Night Widows by Claudia Piñeiro, Miranda France (Translation) – Three men's bodies found floating in a pool…
The Penelope Tredwell Mysteries Series by Christopher Edge – For fans of middle grade books, meet Penelope Tredwell: a thirteen-year-old secret author, and orphaned heiress, of the 'Penny Dreadful' magazine.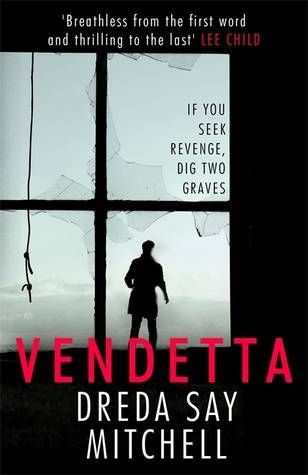 Vendetta by Dreda Say Mitchell – Mac wakes up in a hotel room having no idea where he is or why there's a dead body… For fans of '90s action movies.
Villain by Shūichi Yoshida, Philip Gabriel (Translation) – If you're looking for a whydunnit: a construction worker is arrested for the murder of a woman he'd been on a few dates with.
What Was Lost by Catherine O'Flynn – 1980s: A ten-year-old detective investigates imaginary mysteries at the mall until she disappears. 2000s: A security guard keeps getting glimpses of a little girl on a record store's CCTV.
Written in Dead Wax (The Vinyl Detective #1) by Andrew Cartmel – A "vinyl detective" takes on a job to find a record and soon finds he's not the only one looking for it, although he may be the only one not murdering for it.
Zoo City by Lauren Beukes — If you cause a death you get a companion animal in this parallel world (I'm counting it!) so Zinzi has a sloth on her back as she delves into the dark crime world after being hired to find a missing pop star… (new edition releasing August 16th, Mulholland Books)
And that's 100! Feel free to keep the list going in the comments with any favorites you've read.
Save
Save
Save
Save
Save
Save
Save
Save
Save
Save
Save
Save
Save
Save
Save
Save
Save
Save
Save
Save
Save
Save
Save
Save