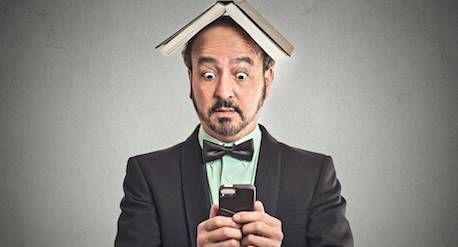 Lists
100 Must-Read Books With Plot Twists
This content contains affiliate links. When you buy through these links, we may earn an affiliate commission.
This post on books with plot twists is sponsored by Sympathy by Olivia Sudjic.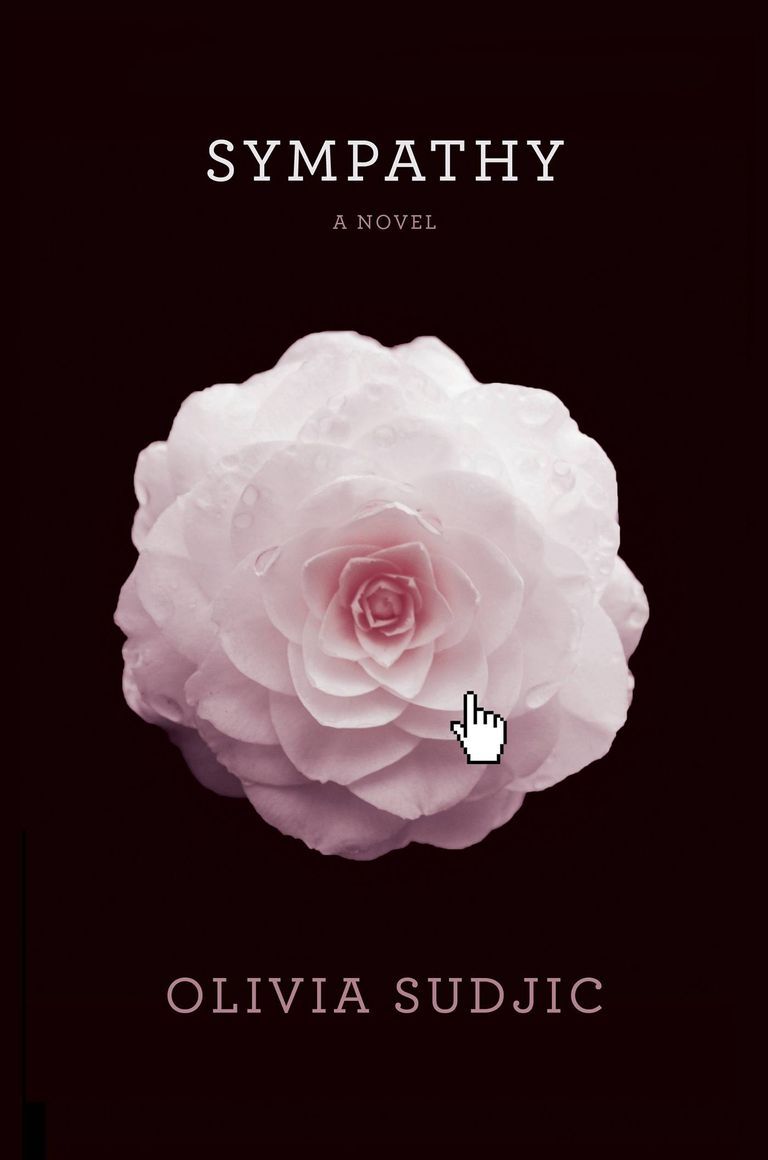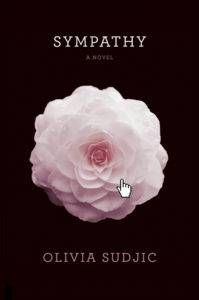 Sympathy is an electrifying debut novel of obsessive love, family secrets, and the dangers of living our lives online
Alice Hare has become fixated on Mizuko Himura, a Japanese writer whom Alice believes is her "Internet twin." What seems to Mizuko like a chance encounter with Alice is anything but—after all, in the age of connectivity, nothing is coincidence. Their subsequent relationship is doomed from the outset, exposing a tangle of lies and sexual encounters as three families collide across the globe, and the most ancient of questions—where do we come from?—is answered just by searching online.
---
One of the best ways for a book to win me over is with a killer plot twist. I love feeling shocked, then going back a few pages to make sure I read that last bit correctly, then getting to the end of the book and wanting to flip it over and start at the beginning again. I want books to surprise me. I love being deceived. I love it when a book makes me want to run up to the first person I can find and say, "Holy crap, you need to read this book RIGHT NOW."
Of course, not every plot twist is as dramatic as this, but I love it when an author does a nifty bit of sleight-of-hand magic. In fact, I love it so much I put together a list of 100 books with plot twists. Some are insanely huge, some are smaller, but all are (hopefully) surprising. Don't worry though…I won't spoil any of these books with plot twists for you!
1. 32 Candles – Ernessa T. Carter
"32 Candles is the slightly twisted, utterly romantic, and deftly wry story of Davie Jones, who, if she doesn't stand in her own way, just might get the man of her dreams."
2. The Alchemist – Paulo Coelho
"A beloved modern fable about following your dreams and reading life's omens."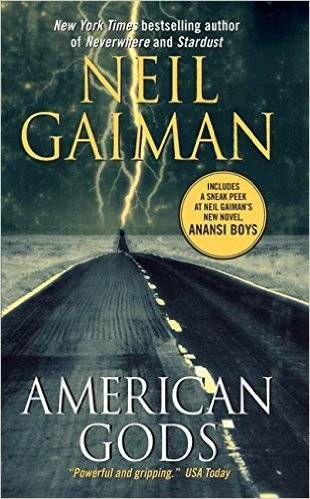 3. American Gods – Neil Gaiman
"Just released from prison, Shadow encounters Mr. Wednesday, an enigmatic stranger who seems to know a lot about him, and when Mr. Wednesday offers him a job as his bodyguard, Shadow accepts and is plunged into a dark and perilous world."
4. And Then There Were None – Agatha Christie
Ten strangers are invited for a weekend at a private island, not realizing that they have each been marked for dead.
5. Atonement – Ian McEwan
In the summer of 1935, 13-year-old Briony Tallis witnesses a scene between her older sister, Cecilia, and their housekeeper's son, Robbie Turner, that she does not understand. By the end of the night, all three lives will have been irrevocably changed.
6. August Snow – Stephen Mack Jones
August Snow joined the Detroit Police, only to be forced out by corrupt cops and politicians. But after fighting back against the city and winning a multi-million dollar settlement, August is only just learning how many scores he has left to settle.
7. Before I Go to Sleep – S.J. Watson
Every morning, Christine wakes up with no memory of the last 10 years of her life, or her husband Ben. In an attempt to keep a record of her past, Christine has started writing in a journal. But one morning, she wakes up and reads her most recent journal entry: "Don't trust Ben."
8. Behind Her Eyes – Sarah Pinborough
Louise is a secretary to a successful (married) psychiatrist named David, with whom she had a one-night stand. But despite her best efforts to stay away, she can't help but be drawn into his life and the life of his wife Adele. Why is David so controlling? What isn't Adele telling her?
9. Big Little Lies – Liane Moriarty
A seemingly innocent school trivia night leaves one parent dead, and three mothers possibly involved. Was the death truly an accident, or was it premeditated?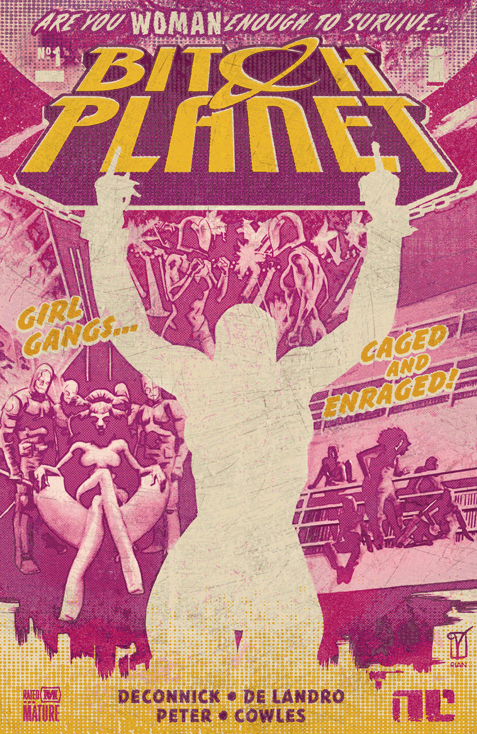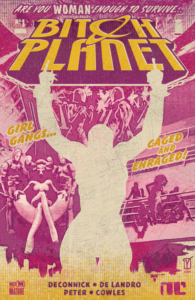 10. Bitch Planet, Vol. 1 – Kelly Sue Deconnick & Valentine de Landro
"In a future just a few years down the road in the wrong direction, a woman's failure to comply with her patriarchal overlords will result in exile to the meanest penal planet in the galaxy. When the newest crop of fresh femmes arrive, can they work together to stay alive or will hidden agendas, crooked guards, and the deadliest sport on (or off!) Earth take them to their maker?"
11. Bittersweet – Miranda Beverly-Whittemore
Mabel's college roommate is beautiful, privileged, and extremely wealthy, so Mabel is quite excited and taken aback when her roommate invites her to her family's lake house for the summer. But Mabel quickly realizes that this family has more than its fair share of secrets.
12. The Book of Unknown Americans – Cristina Henriquez
The Rivera family comes to America from Mexico to find help for their daughter, Maribel, who was involved in a near-fatal accident, only to find that Maribel's recovery will not be easy.
13. The Boy in the Striped Pajamas – John Boyne
Berlin 1942: Bruno, the son of a Nazi soldier, discovers that his family has been moved to a lonely, fenced-in place called "Out-With," where he befriends a boy in striped pajamas who lives on the other side of the fence.
14. Catching Fire – Suzanne Collins
After winning the Hunger Games, Katniss Everdeen and Peeta Melark find themselves on a tour of the districts, where they unwittingly become the faces of a growing rebellion.
15. The Circle – Dave Eggers
Mae Holland is 24 when she begins working for The Circle – an all-encompassing technological company that advocates near-constant surveillance to keep its employees, and the rest of the world, safe.
16. City of Bones – Cassandra Clare
15-year-old Clary Fray is suddenly able to see demons and the Darkhunters who chase them, and now she finds herself drawn into a bizarre world when her mother disappears and Clary herself is almost killed.
17. Code Name Verity – Elizabeth Wein
"In 1943, a British fighter plane crashes in Nazi-occupied France and the survivor tells a tale of friendship, war, espionage, and great courage as she relates what she must to survive while keeping secret all that she can."
18. Confessions – Kinae Minato
After the death of her 4-year-old daughter, middle school teacher Yuko Moriguchi has resigned from her position. But first, she has one last lecture for her class that will set horrific, vengeful acts into motion.
19. The Couple Next Door – Shari Lapena
One night, Anne and Marco Conti go next door for a dinner party and leave their baby home alone. Hours later, their baby is stolen and suddenly they realize that they don't know as much about each other as they once thought…
20. Editor's note: this author was taken out for transphobic comments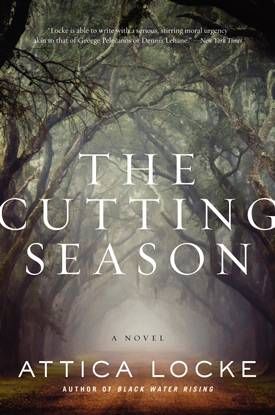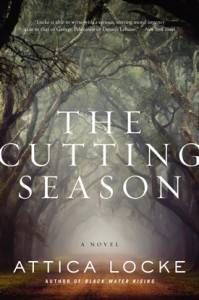 21. The Cutting Season – Attica Locke
"When the dead body of a young woman is found on the grounds of Belle Vie, the estate's manager, Caren Gray, launches her own investigation into Belle Vie's history, which leads her to a centuries old mystery involving the plantation's slave quarters–and her own past."
22. The Da Vinci Code – Dan Brown
Harvard symbologist Robert Langdon and French cryptologist Sophie Neveu are brought together to solve the murder of a Louvre curator, which leads to clues hidden in the works of Leonardo da Vinci.
23. Dear Mr. M. – Herman Koch
"Once a celebrated writer, M had his greatest success with a suspense novel based on a real-life disappearance. It told the story of a history teacher who went missing one winter after having a brief affair with a beautiful student of his. The teacher was never found. Upon publication, M's novel was a runaway bestseller, one that marked his international breakthrough. That was years ago, and now M's career is fading. But not when it comes to his bizarre, seemingly timid neighbor who keeps a close eye on him and his wife. But why?"
24. Defending Jacob – William Landay
Andy Barber is the assistant D.A. for his suburban Massachusetts county, but he is blindsided when his 14-year-old son is charged with the murder of a fellow student.
25. Die Again – Tess Gerritsen
Rizzoli and Isles team up again to determine the connection between a deceased big game hunter, a series of deaths that are reminiscent of a leopard's kill, and a deadly camping safari from four years ago.
26. Ender's Game – Orson Scott Card
Recruited as a futuristic child soldier, Ender Wiggins develops into a young military prodigy as he helps defend humankind against an invading alien race.
27. Everlost – Neal Shusterman
Nick and Allie didn't survive the car accident, but now their souls are stuck in a perpetual limbo known as the Everlost, which is full of lost children and things that no longer exist.
28. Everything, Everything – Nicola Yoon
Madeleine Whittier has Severe Combined Immunodeficiency, which means she literally lives her life in a bubble and limits her contact with people to her mother and her doctor. But when a new family moves next door, Madeleine begins a complicated and unconventional relationship with Olly, the family's teenaged son.
29. The Fifth Season – N.K. Jemisin
A great rift has spread across the continent, wreaking havoc everywhere. But Essun, a school teacher who wields the power to control the earth, must travel across this dangerous land if she is to find her ex-husband, who murdered their son and kidnapped their daughter.
30. Fight Club – Chuck Palahniuk
"Fight Club's estranged narrator leaves his lackluster job when he comes under the thrall of Tyler Durden, an enigmatic young man who holds secret boxing matches in the basement of bars. There two men fight 'as long as they have to.' But it's only the beginning of Durden's anarchist plans."
31. Fingersmith – Sarah Waters
Sue Trinder grew up as an orphan until she was taken in by a family of thieves. In order to repay them their kindness, Sue helps play a key role in a massive swindle devised by the leader, until she finds herself beginning to pity their ultimate target.
32. The Forgotten Girls – Sara Blaedel
The body of an unidentified woman is discovered in the forests of Denmark. The police are without answers, until an older woman identifies her as a girl she once cared for in a mental institution. This revelation will bring Louise Rick, head of the Missing Persons Department, to even more forgotten murders, as well as a link to her own past.
33. Gentlemen and Players – Joanne Harris
"As the new term gets under way at the elite St. Oswald's Grammar School for Boys, a number of increasingly devastating incidents occurs, leaving the unraveling school in the hands of the only person who can save it, Roy Straitley."
34. The Girl on the Train – Paula Hawkins
Rachel spends her mornings on the London commuter train, where she notices a suburban couple in one of the houses she passes by every day. When the woman suddenly goes missing, Rachel tells the police everything she knows, but how much does Rachel actually know? And is she doing more harm than good by inserting herself into the investigation?
35. The Girl With All the Gifts – M.R. Carey
Melanie can't remember her life before the base, and her entire existence is contained to her classroom, the hallway, the shower room, and her cell. But Melanie has a special gift – one that the people at the base are especially interested in, but one that might jeopardize her chance at a normal life.
36. The Girl With the Dragon Tattoo – Stieg Larsson
Mikael Blomqvist, a disgraced journalist, has been offered the chance to redeem his name, in exchange for investigating the disappearance of a girl several decades earlier.
37. Gone Girl – Gillian Flynn
Amy Dunne disappears on the morning of her 5th wedding anniversary. Her husband Nick swears he had nothing to do with it, but how much does he really know? And how well does he really know his wife?
38. The Good Girl – Mary Kubica
Mia is an art teacher and the daughter of a prominent Chicago judge. When she meets Colin Thatcher one night at a bar, she learns (too late) that following him home will be the worst mistake of her life. Colin has been hired to kidnap Mia, but instead of taking her to his employers, he goes rogue and hides her in a cabin in Minnesota.
39. A Good Idea – Cristina Moracho
"Can the right kind of boy get away with killing the wrong kind of girl?"
40. Editor's note: this author was taken out for transphobic comments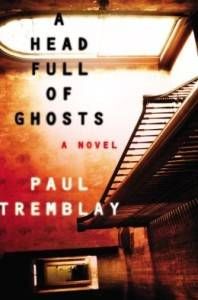 41. A Head Full of Ghosts – Paul Tremblay
14-year-old Marjorie begins demonstrating symptoms of schizophrenia, but when her doctors are unable to help her, her family calls upon a local priest to help, who suggests that the family have the ordeal filmed for reality TV.
42. Here Comes the Sun – Nicole Dennis-Benn
A dramatic, vibrant story of unforgettable women battling for independence and against their inner demons, set against their dramatically changing Jamaican village.
43. Honor and Polygamy – Omar Farhad
"A heartbreaking and timely novel by an Afghan-American author that follows one man's journey from New York to the clutches of the Taliban and into an unintentional polygamist union."
44. House of Leaves – Mark Danielewski
"A blind old man, a young apprentice working in a tattoo shop, and a mad woman haunting an Ohio institute narrate this story of a family that encounters an endlessly shifting series of hallways in their new home, eventually coming face to face with the awful darkness lying at its heart."
45. The House of the Spirits – Isabel Allende
Follows the lives of the Trueba family, beginning with the clairvoyant Clara del Valle and ending with her granddaughter, Alba, who will lead her family and her country into a revolution.
46. I Am Legend – Richard Matheson
Robert Neville is the last living person on the face of the planet, but he is surrounded by legions of the undead. By day, he hunts the vampires looking for his blood, and by night he barricades himself in his home. How long can he go on like this?
47. I Am the Messenger – Markus Zusak
"Ed Kennedy is an underage cabdriver without much of a future. He's pathetic at playing cards, hopelessly in love with his best friend, Audrey, and utterly devoted to his coffee-drinking dog, the Doorman. His life is one of peaceful routine and incompetence until he inadvertently stops a bank robbery. That's when the first ace arrives in the mail. That's when Ed becomes the messenger."
48. I Hunt Killers – Barry Lyga
17-year-old Jazz Dennings knows a lot about serial killers from his notorious father, who now sits in jail for murdering dozens of people. Jazz is worried he'll turn out just like his dad, but it doesn't stop him from trying to help the police when another serial killer shows up in his town.
49. I Let You Go – Clare Mackintosh
Jenna Gray has fled to the Welsh coast after the death of her young son in a hit-and-run accident. The case has been marked cold by the police, but two officers still can't get the case out of their heads. But they don't know the whole story….
50. I'm Thinking of Ending Things – Ian Reid
The novel's unnamed narrator and her boyfriend Jake are on a road trip to visit his parents for the first time. Something isn't quite right about the whole situation, but it isn't until a sudden detour on the way home that leaves Jake's girlfriend stranded at an abandoned high school that things really start to unravel.
51. In a Dark, Dark Wood – Ruth Ware
Leonora, a reclusive crime writer, has been invited to her friend's bachelorette party, even though she hasn't spoken to her friend in almost ten years. 48 hours later, Leonora wakes up in the hospital, not knowing anything about what happened, except that someone is dead.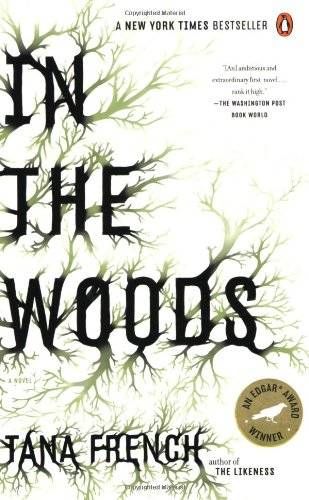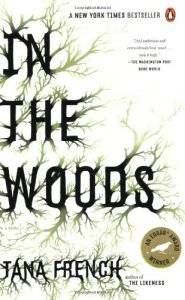 52. In the Woods – Tana French
Dublin detectives Rob Ryan and Cassie Maddox investigate the murder of a 12-year-old girl in a nearby suburb that bears striking similarities to an unsolved mystery surrounding Detective Ryan.
53. Kill the Dead – Tanith Lee
Parl Dro, Ghost Slayer, will not be deterred from killing the dead. He means to destroy Ghyste Mortua, the stronghold of the dead in the mountains, and nothing will stand in his way.
54. The Killing Lessons – Saul Black
San Francisco homicide detective Valerie Hart is on the trail of two psychopaths who have left a long and bloody trail in their wake. But their last killing left a survivor and now Detective Hart may have the key to finding these men.
55. The Kind Worth Killing – Peter Swanson
On an international flight, Ted Severson meets the gorgeous Lily Kintner. The two begin to share intimate details about themselves, but when Ted half-jokingly says that he'd like to kill his wife, Lily says she'd like to help.
56. The Kite Runner – Khaled Hosseini
"Amir is the son of a wealthy Kabul merchant. Hassan, his servant and constant companion, is a Hazara, a despised and impoverished caste. Their uncommon bond is torn by Amir's choice to abandon his friend amidst the increasing ethnic, religious, and political tensions of the dying years of the Afghan monarchy, wrenching them far apart. But so strong is the bond between the two boys that Amir journeys back to a distant world, to try to right past wrongs."
57. The Language of Secrets – Ausma Zehanat Khan
"Detective Esa Khattak heads up Canada's Community Policing Section, which handles minority-sensitive cases across all levels of law enforcement. Khattak is still under scrutiny for his last case, so he's surprised when INSET, Canada's federal intelligence agency, calls him in on another potentially hot button issue: a local terrorist cell which is planning an attack on New Year's Day."
58. Liar – Justine Larbalestier
Micah is a compulsive liar, but she's always been able to stay ahead of her lies, until her boyfriend dies under brutal circumstances and her lies begin to catch up with her.
59. Life of Pi – Yann Martel
Pi Patel, the 16-year-old son of an Indian zookeeper, travels by sea with his family to start a new life in Canada, but ultimately finds himself stranded on a raft when their boat sinks, with no one but a 450 pound Bengal tiger for company.
60. Looking For Alaska – John Green
Miles "Pudge" Halter heads off to the sometimes-crazy world of Culver 62. Creek Boarding School, where he meets the screwed-up and fascinating girl, Alaska Young. She captures his heart, but after……Miles' life will be changed forever.
61. The Man in My Basement – Walter Mosley
Charles Blakely is a young black man on the verge of losing everything, including his old family home, until a white stranger offers Charles $50,000 and asks to be held prisoner in Charles' basement.
62. The Maze Runner – James Dashner
Thomas wakes up in an elevator, remembering nothing but his own name, and finds himself in an enclosed environment with about 60 other boys, and a new boy arriving every 30 days. They've been trying to escape for several years, but then a comatose girl appears in their midst and everything begins to change…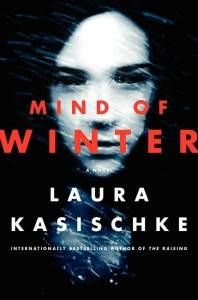 63. Mind of Winter – Laura Kasischke
On a snowy Christmas morning, Holly Judge finds herself alone in the house with her puzzling and often erratic adopted daughter, Tatiana. As the storm gets worse and Tatiana's mood darkens, Holly ultimately realizes that there is something very, very wrong with her daughter…
64. More Happy Than Not – Adam Silvera
In an effort to move past his father's recent suicide, his own suicide attempt, and his unfamiliar feelings towards his new friend Thomas, 16-year-old Aaron Soto considers an experimental memory-alteration procedure.
65. Mother, Mother – Koren Zailckas
Not everything is as it seems in the Hurst family. Rose Hurst has run off with a mysterious boyfriend, Violet Hurst has been admitted to a mental institution against her will, and Josephine Hurst, the mother, is at the center of everything.
66. My Sister's Keeper – Jodi Picoult
"Conceived to provide a bone marrow match for her leukemia-stricken sister, teenage Kate begins to question her moral obligations in light of countless medical procedures and decides to fight for the right to make decisions about her own body."
67. Never Let Me Go – Kazuo Ishiguro
"Hailsham seems like a pleasant English boarding school. Its students are well tended and supported, but, curiously, they are taught nothing of the outside world and are allowed little contact with it. Within the grounds of Hailsham, Kathy grows from schoolgirl to young woman, but it's only when she and her friends Ruth and Tommy leave the safe grounds of the school that they realize the full truth of what Hailsham is."
68. Odd Thomas – Dean Koontz
The dead don't talk, but they do try to communicate with a short-order cook named Odd Thomas, who acts as their reluctant confidante. But when a mysterious man comes to town, followed by a hoard of shades and an impending apocalypse, not even the dead can help Odd Thomas out.
69. Penance – Kinae Minato
As children, Sae, Maki, Akiko and Yuko were tricked into separating from their friend Emily by a mysterious stranger. Hours later, Emily was found dead, and years later, the four women are still haunted by this childhood trauma.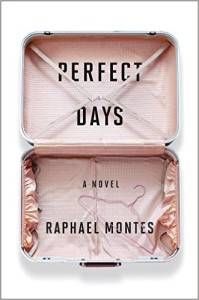 70. Perfect Days – Raphael Montes
A disturbed medical student kidnaps the girl of his dreams and transports her in an obsessive road trip across Brazil. You will never look at suitcases the same way again.
71. Presumed Innocent – Scott Turow
Rusty Sabich is chief deputy prosecuting attorney in his city, and helping his boss with a major re-election campaign. But then Rusty's coworker, and former secret lover, is murdered and Rusty finds himself being accused of a crime he knows he didn't commit. But who did?
72. Queen of the Night – Alexander Chee
"A legendary opera singer tries to discover who betrayed her secret past as a courtesan when she is offered a chance at immortality through an original role that tells her tale."
73. Reconstructing Amelia – Kimberly McCreight
Kate heads to her daughter's private school after hearing that she has been suspended, but when she arrives, she learns that Amelia has committed suicide by jumping from the rooftops. Kate is devastated, but doesn't question what happened, until she receives an anonymous text that says "Amelia didn't jump."
74. Red Queen – Victoria Aveyard
Mare Barrow has Red blood, which means that she is destined to serve the supernaturally gifted Silver-blooded elite, until she finds herself in front of the Silver court and discovers that she has a gift of her own…
75. The Secret History – Donna Tartt
"Under the influence of their charismatic classics professor, a group of clever, eccentric misfits at an elite New England college discover a way of thinking and living that is a world away from the humdrum existence of their contemporaries. But when they go beyond the boundaries of normal morality they slip gradually from obsession to corruption and betrayal, and at last – inexorably – into evil."
76. The Secret Keeper – Kate Morton
During a party at her family's English countryside home, 16-year-old Laurel Nicholson witnesses a crime that challenges everything she thought she knew about her family and her mother. Fifty years later, Laura returns to her family home for her mother's 90th birthday, and must face the questions she has not thought about in decades.
77. The Shadow of the Wind – Carlos Ruiz Zafon
"A boy named Daniel selects a novel from a library of rare books, enjoying it so much that he searches for the rest of the author's works, only to discover that someone is destroying every book the author has ever written."
78. Sharp Objects – Gillian Flynn
Chicago journalist Camille Preaker is sent on assignment to her Missouri hometown to cover the horrific murders of two preteen girls, but in the process, she must come to terms with the secrets buried within her dysfunctional family.
79. She's Come Undone – Wally Lamb
"Meet Dolores Price. She's 13, wise-mouthed but wounded, having bid her childhood goodbye. Stranded in front of her bedroom TV, she spends the next few years nourishing herself with the Mallomars, potato chips, and Pepsi her anxious mother supplies. When she finally orbits into young womanhood at 257 pounds, Dolores is no stronger and life is no kinder. But this time she's determined to rise to the occasion and give herself one more chance before she really goes under."
80. Shutter Island – Dennis Lehane
"The year is 1954. US Marshal Teddy Daniels and his new partner have come to Shutter Island, home of Ashecliffe Hospital for the Criminally Insane, to investigate the disappearance of a patient. As a killer hurricane bears relentlessly down on them, a strange case takes on even darker, more sinister shades, with hints of radical experimentation and horrifying surgeries, because nothing at Ashecliffe Hospital is remotely what it seems."
81. Six Four – Hideo Yokoyama
"For five days in January 1989, the parents of a seven-year-old Tokyo schoolgirl sat and listened to the demands of their daughter's kidnapper. They would never learn his identity. They would never see their daughter again. And then one week in late 2002, the press officer attached to the police department in question confronted an anomaly in the case. He could never imagine what he would uncover."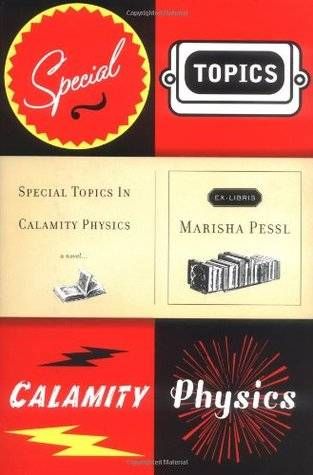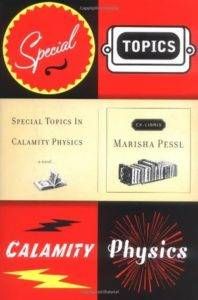 82. Special Topics in Calamity Physics – Marisha Pessl
Blue Van Meer has a lot of literary and philosophical knowledge, but she doesn't have many friends. She meets a group of eccentric students at school known as the Bluebloods, but soon finds herself in the middle of a puzzling murder mystery.
83. Sweet Tooth – Ian McEwan
"Recruited into MI5 against a backdrop of the Cold War in 1972, Cambridge student Serena Frome, a compulsive reader, is assigned to infiltrate the literary circle of a promising young writer whose politics align with those of the government, a situation that is compromised when she falls in love with him."
84. Tell No One – Harlan Coben
For Dr. David Beck, the last 8 years have been a nightmare as he relives the night his wife was taken, over and over again. But then he receives a mysterious message on his computer, making him believe that his wife might still be alive.
85. Things Fall Apart – Chinua Achebe
A classic tale of colonialism, as a Nigerian community leader is banished for accidentally killing a clansman.
86. Three Dark Crowns – Kendare Blake
On the island of Fennbirn, a set of triplets is born every generation, each possessing a unique brand of magic. Mirabella, Katharine, and Arsinoe all have an equal claim to the throne, but they must fight each other to the death to win the crown.
87. The Thirteenth Tale – Diane Setterfield
Margaret Lea has been invited to the spooky English mansion of Vida Winter, a reclusive author who wants her true life story finally told. But is the story that she's dictating to Margaret really the truth?
88. The Tokyo Zodiac Murders – Soji Shimada
"Astrologer, fortuneteller, and self-styled detective Kiyoshi Mitarai must in one week solve a mystery that has baffled Japan for 40 years. Who murdered the artist Umezawa, raped and killed his daughter, and then chopped up the bodies of six others to create Azoth, the supreme woman?"
89. The Traitor's Emblem – Juan Gomez-Jurado
"Heartbreaking and timely novel by Afghan-American author follows one man s journey from New York to the clutches of the Taliban and into an unintentional polygamist union. "
90. Unbecoming – Rebecca Scherm
Grace has been running from her past life for 3 years, after her husband and his friend went to jail for an antiques theft that she planned. But now both men are out, and Grace is sure they're hunting for her.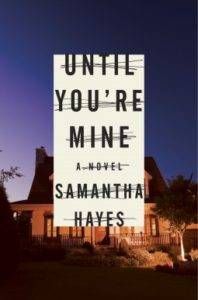 91. Until You're Mine – Samantha Hayes
Claudia is finally pregnant with her first baby, so she hires Zoe to help out around the house while her husband travels for work. But there's something about Zoe that Claudia doesn't trust…how far would someone go to have a baby of her own?
92. The Wasp Factory – Iain Banks
A dark and highly disturbing look into the mind of a child psychopath, who has only killed three people to date. It was just a phase he was going through…
93. Water For Elephants – Sara Gruen
90-year-old Jacob Jankowski reminisces on his years in the circus during the Great Depression, where he met Marlena, the love of his life, and Rosie, the elephant who gave them all hope for a new life.
94. We Have Always Lived in the Castle – Shirley Jackson
"Merricat Blackwood lives on the family estate with her sister Constance and her Uncle Julian. Not long ago there were seven Blackwoods—until a fatal dose of arsenic found its way into the sugar bowl one terrible night. Acquitted of the murders, Constance has returned home, where Merricat protects her from the curiosity and hostility of the villagers. Their days pass in happy isolation until cousin Charles appears. Only Merricat can see the danger, and she must act swiftly to keep Constance from his grasp."
95. We Were Liars – e. Lockhart
Cadence has always spent her summers vacationing on her family's private island, but this year is different…this year, Cadence is struggling to remember what happened on the island two summers ago, and to figure out why no one will talk about it.
96. The Westing Game – Ellen Raskin
"A bizarre chain of events begins when sixteen unlikely people gather for the reading of Samuel W. Westing's will. And though no one knows why the eccentric, game-loving millionaire has chosen a virtual stranger – and a possible murderer – to inherit his vast fortune, one thing's for sure: Sam Westing may be dead… but that won't stop him from playing one last game!"
97. When You Reach Me – Rebecca Stead
"As her mother prepares to be a contestant on the 1970s television game show, "The $20,000 Pyramid," a twelve-year-old New York City girl tries to make sense of a series of mysterious notes received from an anonymous source that seems to defy the laws of time and space."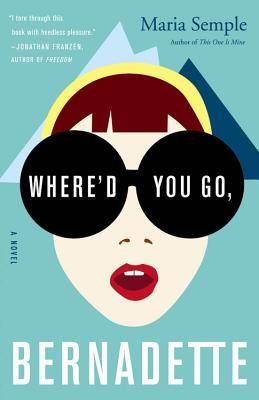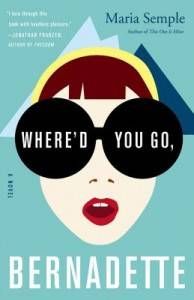 98. Where'd You Go, Bernadette? – Maria Semple
Bee's parents promised to take her to Antarctica after acing her report card, but shortly before their trip, Bee's talented, troubled, and agoraphobic mother Bernadette disappears.
99. Wytches, Vol. 1 – Scott Snyder
The Rook family moved to a new town to escape a horrific trauma, but there's something evil waiting for them in the woods at the edge of town.
100. You – Caroline Kepnes
Joe Goldberg can't stop thinking about the woman who came into his bookstore, so he Googles the name on the woman's credit card. What follows is an insidious story of longing, manipulation, and obsession.