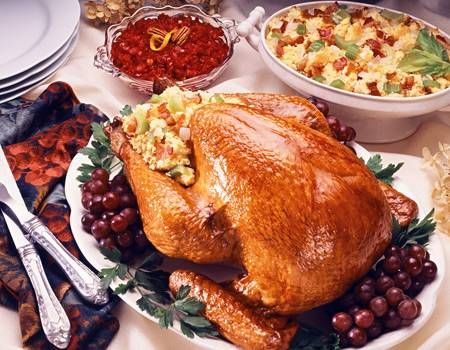 Fiction
10 Worst Fictional Families to Spend Thanksgiving With
As the day of turkey carving, pumpkin pie slicing and boozy cider drinking descends this week, you might be worried about how best to deal with your family, no matter what brand of annoying they might be. Uncle Joe getting a little too talkative about his days "chasing skirts" in the Navy? Grandma nagging you about your parenting choices…or worse, your lack of children to parent? Mom looking pointedly at your plate and making comments about the lack of vegetables in your diet? Dad tuning everyone out in favor of a beer and football?
Before you resort to sarcastic under-your-breath comments, or a strong bourbon-laced aperitif, count your lucky stars; you could be breaking bread with one of these awful fictional families instead:
The Lannisters from George R.R. Martin's Fire and Ice series. Because incest, murder, and manipulation are the perfect topping for apple pie. Just keep that incest out of my stuffing, m'kay?
The Corleones from Mario Puzo's The Godfather trilogy. Nothing makes for a more awkward holiday meal than the kids asking where Uncle Fredo is, though you know the food will be amazing, and there will be lots of yelling across the table to drown out those questions.
Any of the families from Jonathan Franzen's novels. I mean, can you imagine how dull and myopic a conversation with those people would be, with everyone so concerned with their own psychological complexities and yet silently worried that their neuroses will become the main point of focus?
Frank and April Wheeler from Richard Yates' Revolutionary Road. I'll take a side of Xanax with my yams, thanks.
The Dursleys from J.K. Rowlings' Harry Potter series. Try not to make any vaguely magical hand motions or mutter unintelligible phrases when you ask someone to pass the salt, or you'll find yourself enjoying the cranberries from under the stairs. And for goodness sakes, avoid giving anyone appendages that belong on a farmyard animal.
The royal family of Denmark from Shakespeare's Hamlet. You probably couldn't get through dinner without a solid murder and/or suicide, otherworldly hallucinations, and a great many long-winded speeches from the head of the table (and from the hallways and curtains and churchyards).*See also King Lear, MacBeth, Cymbeline, etc.
The Dollangangers from V.C. Andrews' Flowers in the Attic. Let's hope that rich old grandmother isn't dying at dinner this year, or the kids' table might have a view from under the eaves of the house.
The Wormwoods from Roald Dahl's Matilda. Everyone grab a TV tray and a Swanson's frozen turkey dinner, so we can bond over the telly, goddammit, and don't even think of sneaking off to read!
Pretty much all the parents in Grimms' Fairy Tales. Cinderella's step-mother forces her into slave labor, Snow White's step-mother tries to murder her and serve her heart for dinner, Hansel and Gretel's parents leave them to die in the forrest, Rapuzel's parents give her up to a witch who locks her away. Even Little Red Riding Hood's mother sends her on a dangerous journey through a dark wood. Better to avoid dinner with these sociopaths and celebrate Friendsgiving instead.
The Karamazov family from Fyodor Dostoyevsky's The Brothers Karamazov. Because the best thing to avoid rage-filled outbursts, accusations of patricide, suspicion of the whole family, and constant feelings of paranoia is Russian vodka.
And for dessert, you'll probably want to avoid inviting Minnie from Kathryn Stockett's The Help to make the pie.