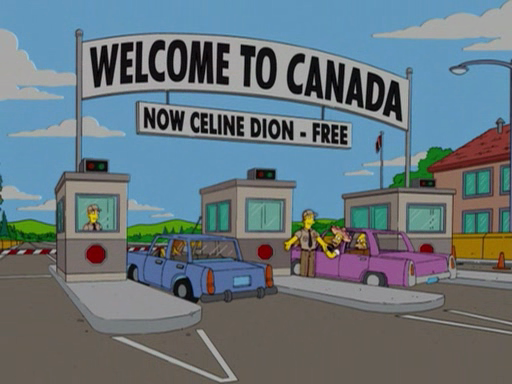 Lists
10 Reasons You Should (Re)Discover CanLit in 2014
Canadian Literature. It's awesome. You should read more of it. I know, I know, I do say that all the time, but I'm particularly excited about what 2014 has in store for readers of CanLit; I thought it might be an excellent time to remind you of what you should be smuggling across the border at first opportunity.
1. Acclaimed (and super creepy) film director David Cronenberg's first ever novel, Consumed, will drop in April and it sounds, well, pretty much like a Cronenberg story: it's about a journalist who investigates the murder of a French intellectual. Oh, sorry — was that not Cronenberg-y enough for you? The murderer is also a cannibal. There we go.
2. Is Rob Ford the Canadian car crash you can't look away from? Next month sees the release of Toronto Star journalist Robyn Doolitte's book on the whole sorry fiasco, aptly titled Crazytown. Doolittle has been on the Ford beat since before he made CNN so happy, and her insights and inside stories will be worth perusal.
3. I love Scott Pilgrim and I adore creator Bryan Lee O'Malley. Seconds is his insanely anticipated new title. I don't know anything about it except that I will buy it immediately upon its summer release. O'Malley's first comic, Lost at Sea, is one of the most delightful graphic novels out there. I hope for more of the same.

4. Michael Crummey is the very best author you aren't reading. I know I've talked about him before, and occasionally at length, but it's worth reminding you of since August will see the release of Sweetland, a tale set during the resettlement of coastal Newfoundland. What lengths will one man go to to hang on to the land he knows as his home?
5. Did you love Room by Emma Donoghue? April sees her first follow-up since that tremendous success: Frog Music. It is set in an 1800s circus in San Francisco, which normally wouldn't jazz me too terribly much, but after seeing Donoghue's facility with voice in Room I'll pretty much read anything she wants to craft.

6. Remember when Oprah's book club did Fall on Your Knees by Anne-Marie MacDonald? And Oprah said, "As I was reading, I thought, 'This author must have spent some time in a mental institution'"? Good times. Anyway, November will bring the release of her first new novel in over a decade, Adult Onset. Everyone is keeping a tight lid on what it's all about, but I can guarantee you it'll be a bestseller.
7. Hipsters and the tragically indie know Sean Michaels as the founder of music blog Said the Gramophone. In April, he'll release his debut novel, Us Conductors, a fictionalization of the life of the inventor of the theremin. Yeah, I'm not sure either, but Michaels writes about music with care and attention, so I'm interested to see where this goes.
8. Nancy Lee's debut collection of short stories, Dead Girls, was an absolutely knock-out punch — using the serial murder of prostitutes in Vancouver as a backdrop, she examines the role of women and women's bodies in a society that often seems to loathe both. Her first novel comes out in February: a coming of age story called The Age.
9. One of the most celebrated writers in Atlantic Canada is New Brunswick's David Adams Richards, whose For Those Who Hunt the Wounded Down remains one of the most achingly honest tales of rural poverty. He's back in May with Crimes Against My Brother, which picks up where 2000's Mercy Among the Children left off.

10. Thomas King, beloved writer, humourist, and public intellectual on the subject of Aboriginal peoples in North America, returns to fiction after his successful non-fiction title from last year, The Inconvenient Indian. The Back of the Turtle is a comedy about a chemical spill that destroys a community. Yup, that sounds like King.

_________________________
Sign up for our newsletter to have the best of Book Riot delivered straight to your inbox every week. No spam. We promise.
To keep up with Book Riot on a daily basis, follow us on Twitter, like us on Facebook, , and subscribe to the Book Riot podcast in iTunes or via RSS. So much bookish goodness–all day, every day.
Save