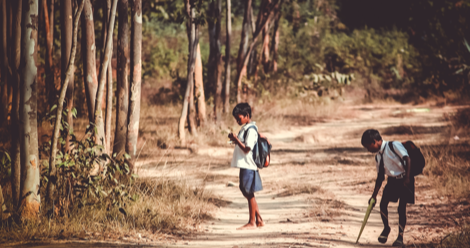 Children's
10 Picture Books Featuring Children of Color
Sponsored by When God Made You by Matthew Paul Turner, Illustrated by David Catrow.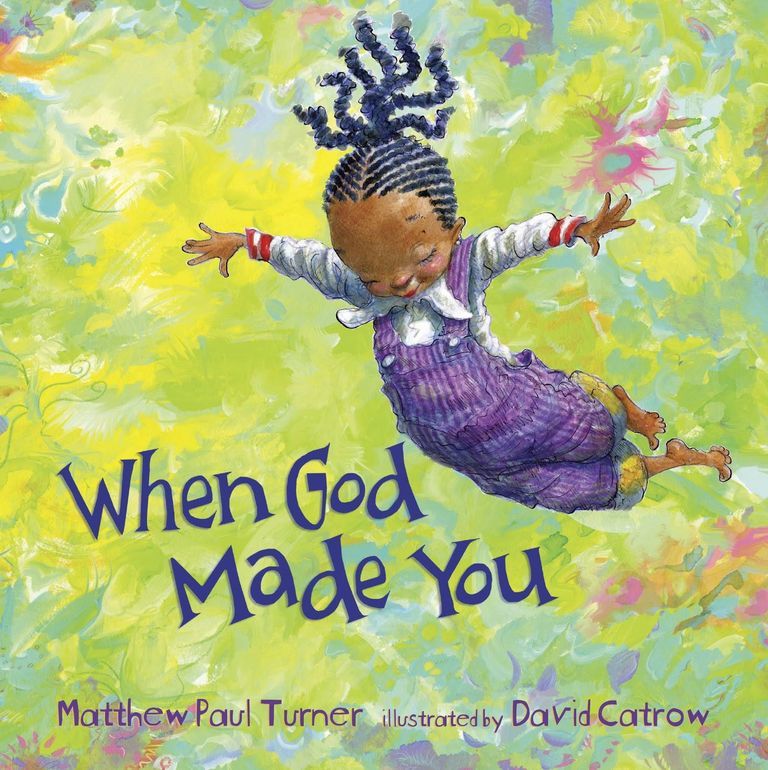 From early on, children are looking to discover their place in the world and longing to understand how their personalities, traits, and talents fit in. The assurance that they are deeply loved and a unique creation in our big universe is certain to help them spread their wings and fly.
Through playful, charming rhyme and vivid, fantastical illustrations, When God Made You inspires young readers to learn about their own special gifts and how they fit into God's divine plan as they grow, explore, and begin to create for themselves.
'Cause when God made YOU, somehow God knew
That the world needed someone exactly like you!
---
There are so many wonderful diverse picture books out in 2017 so far! Here are some of my top ten for this year; what are your favorite picture books featuring children of color?
Jabari Jumps by Gaia Cornwall
Jabari is definitely ready to jump off the diving board. He's finished his swimming lessons and passed his swim test, and he's a great jumper, so he's not scared at all. "Looks easy," says Jabari, watching the other kids take their turns. But when his dad squeezes his hand, Jabari squeezes back. He needs to figure out what kind of special jump to do anyway, and he should probably do some stretches before climbing up onto the diving board. In a sweetly appealing tale of overcoming your fears, newcomer Gaia Cornwall captures a moment between a patient and encouraging father and a determined little boy you can't help but root for.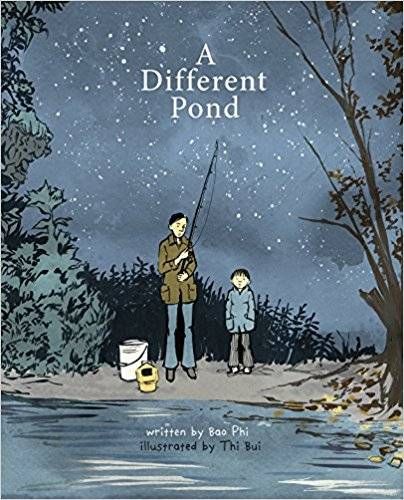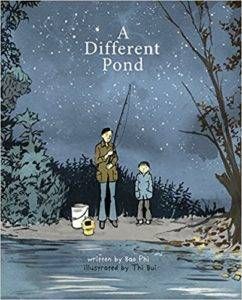 A Different Pond by Bao Phi, illustrated by Thi Bui (August 1, Capstone Young Readers)

A Different Pond is an unforgettable story about a simple event a long-ago fishing trip. As a young boy, Bao Phi awoke early, hours before his father's long workday began, to fish on the shores of a small pond in Minneapolis. Unlike many other anglers, Bao and his father fished for food, not recreation. A successful catch meant a fed family. Between hope-filled casts, Bao s father told him about a different pond in their homeland of Vietnam. The New York Times has said that Bao Phi s poetry rhymes with the truth. Together with graphic novelist Thi Bui s striking, evocative art, Phi s expertly crafted prose reflects an immigrant family making its way in a new home while honoring its bonds to the past.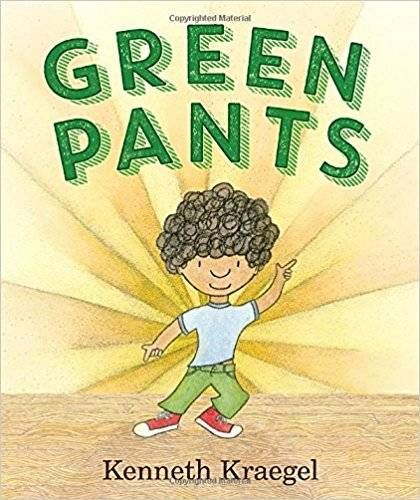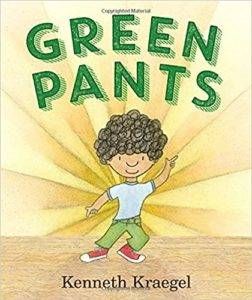 Green Pants by Kenneth Kraegel
Jameson only ever wears green pants. When he wears green pants, he can do anything. But if he wants to be in his cousin's wedding, he's going to have to wear a tuxedo, and that means black pants. It's an impossible decision: Jameson would love nothing more than to be in his cousin's wedding, but how can he not wear green pants? Will Jameson turn down this big honor, or will he find a way to make everyone happy, including himself? In this pitch-perfect ode to individualism, acclaimed author-illustrator Kenneth Kraegel creates a character readers of all ages can root for — whatever color pants they wear.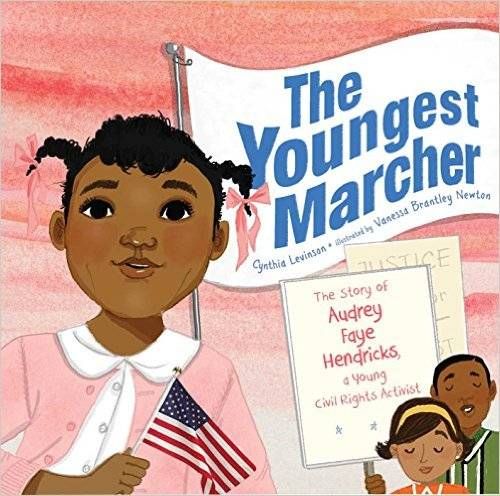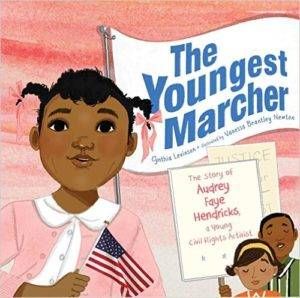 Youngest Marcher: The Story of Audrey Faye Hendricks, A Young Civil Rights Activist by Cynthia Levinson, illustrated by Vanessa Brantley-Newton
Nine-year-old Audrey Faye Hendricks intended to go places and do things like anybody else. So when she heard grown-ups talk about wiping out Birmingham's segregation laws, she spoke up. As she listened to the preacher's words, smooth as glass, she sat up tall. And when she heard the plan—picket those white stores! March to protest those unfair laws! Fill the jails!—she stepped right up and said, I'll do it! She was going to j-a-a-il! Audrey Faye Hendricks was confident and bold and brave as can be, and hers is the remarkable and inspiring story of one child's role in the Civil Rights Movement.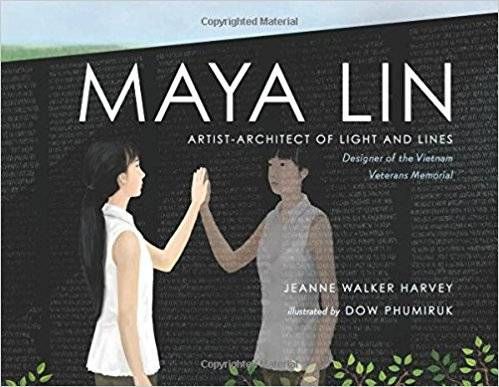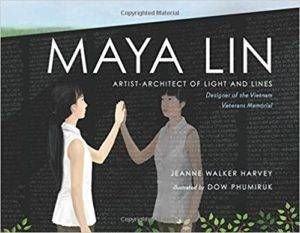 Maya Lin: Artist Architect of Light and Lines by Jeanne Walker Harvey, illustrated by Dow Phumiruk
As a child, Maya Lin loved to study the spaces around her. She explored the forest in her backyard, observing woodland creatures, and used her house as a model to build tiny towns out of paper and scraps. The daughter of a clay artist and a poet, Maya grew up with art and learned to think with her hands as well as her mind. From her first experiments with light and lines to the height of her success nationwide, this is the story of an inspiring American artist: the visionary artist-architect who designed the Vietnam Veterans Memorial.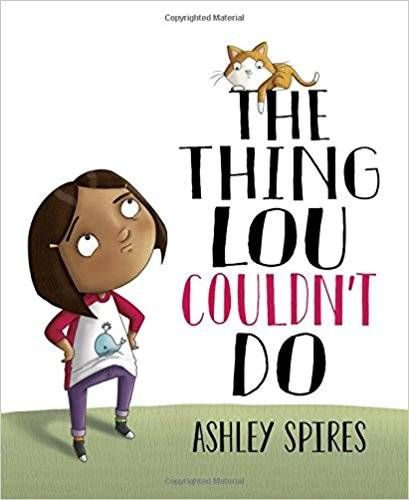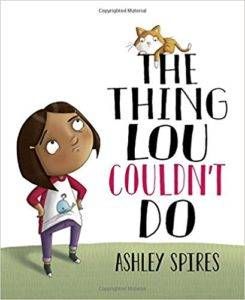 The Thing Lou Couldn't Do by Ashley Spires
Lou and her friends are BRAVE adventurers. They run FASTER than airplanes. They build MIGHTY fortresses. They rescue WILD animals. But one day, when they're looking for a ship to play pirates in, Lou's friend has an idea: Up there! The tree can be our ship! Ummm … says Lou. This is something new. Lou has never climbed a tree before, and she's sure she can't do it. So she tries to convince her friends to play a not-up-a-tree game. When that doesn't work, she comes up with reasons for not joining them — her arm is sore, her cat needs a walk, you shouldn't climb so soon after eating. Finally, she tells herself she doesn't want to climb the tree. But is that true, or is this brave adventurer just too afraid to try?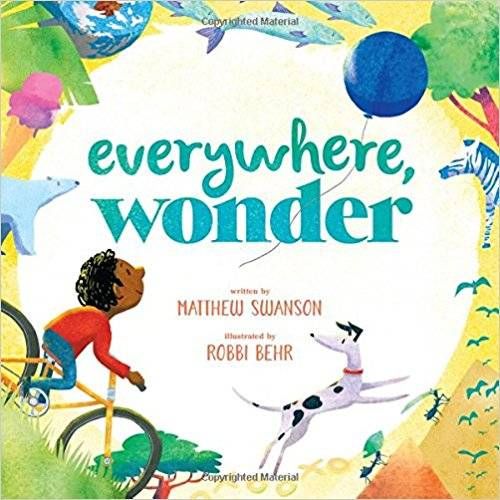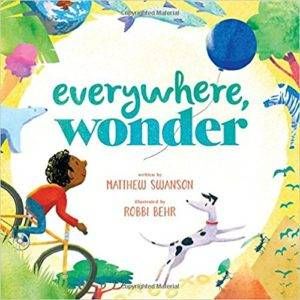 Everywhere, Wonder by Matthew Swanson, illustrated by Robbi Behr
In this heartfelt picture book, readers are taken on a stunning journey into the imagination of a young boy―who explores everything from the pyramids of Egypt to a dusty footprint on the moon―and then back out again to the wonderful world right in front of him. From a lost balloon to an endless road, there are stories to discover, to dream about, and to share. Everywhere, Wonder explores the wonder in the world, while encouraging young minds to discover the extraordinary in the ordinary, and creatively share their stories with others.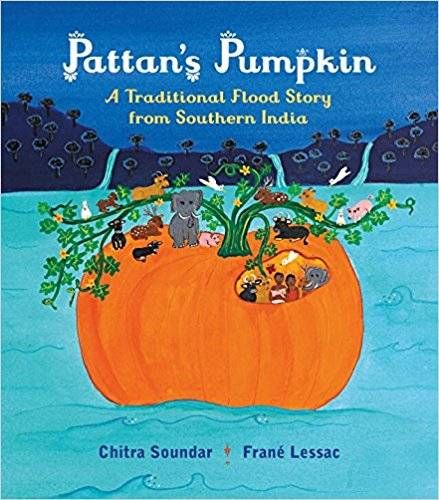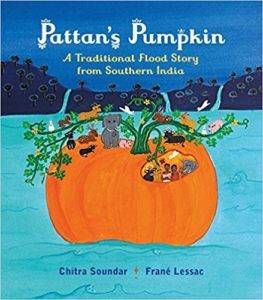 Pattan's Pumpkin: An Indian Flood Story by Chitra Sounder, illustrated by Frane Lessac (August 1, Candlewick)
When Pattan finds a yellow-flower vine wilting in his valley, he replants and cares for it, watching as a pumpkin appears and grows taller than the goats, taller than the elephants, as tall as the very mountains. When a terrible storm rages across the valley, Pattan wonders if perhaps his pumpkin can save the seeds and grains and saplings, the goats and birds and bison, and protect them all as the storm clouds burst and the waters rise. Frané Lessac's brilliantly hued artwork is a feast for the eyes, while Chitra Soundar's thoughtful retelling is a fascinating example of the kinds of stories told the world over — and the differences that make each version unique.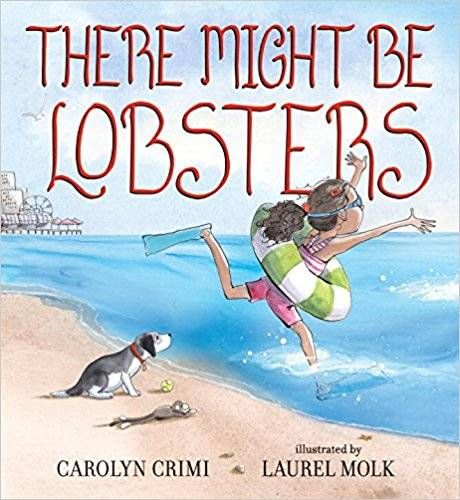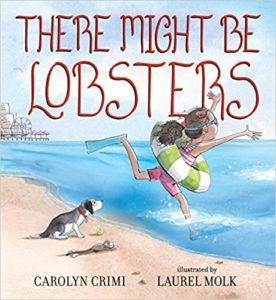 There Might Be Lobsters by Carolyn Crimi, illustrated by Laurel Molk
Lots of things at the beach scare Sukie. Lots. Because she is just a small dog, and the stairs are big and sandy, and the waves are big and whooshy, and the balls are big and beachy. And besides, there might be lobsters. With endearing illustrations and a perfectly paced text that captures a timid pup's looping thoughts, here is a funny and honest read-aloud about how overwhelming the world can be when you're worried — and how empowering it is to overcome your fears when it matters the most.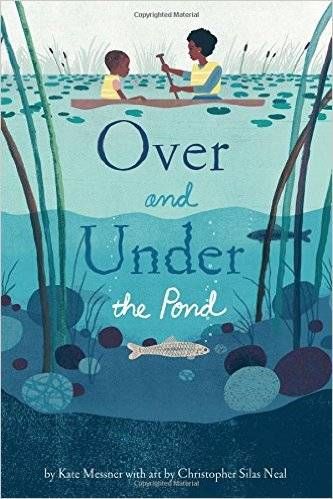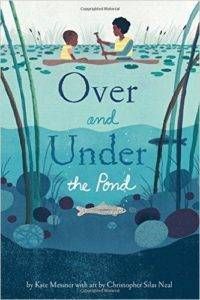 Over and Under the Pond by Kate Messner, illustrated by Christopher Silas Neal
In this book, readers will discover the plants and animals that make up the rich, interconnected ecosystem of a mountain pond. Over the pond, the water is a mirror, reflecting the sky. But under the pond is a hidden world of minnows darting, beavers diving, tadpoles growing. These and many other secrets are waiting to be discovered…over and under the pond.
What are your favorite picture books featuring children of color? Find all of our children's book coverage here.