Lists
10 More Books for Cat Lovers
This content contains affiliate links. When you buy through these links, we may earn an affiliate commission.
Last year I compiled a list of books for cat lovers. Here are ten more witty, heartwarming, and hilarious books for feline fanatics.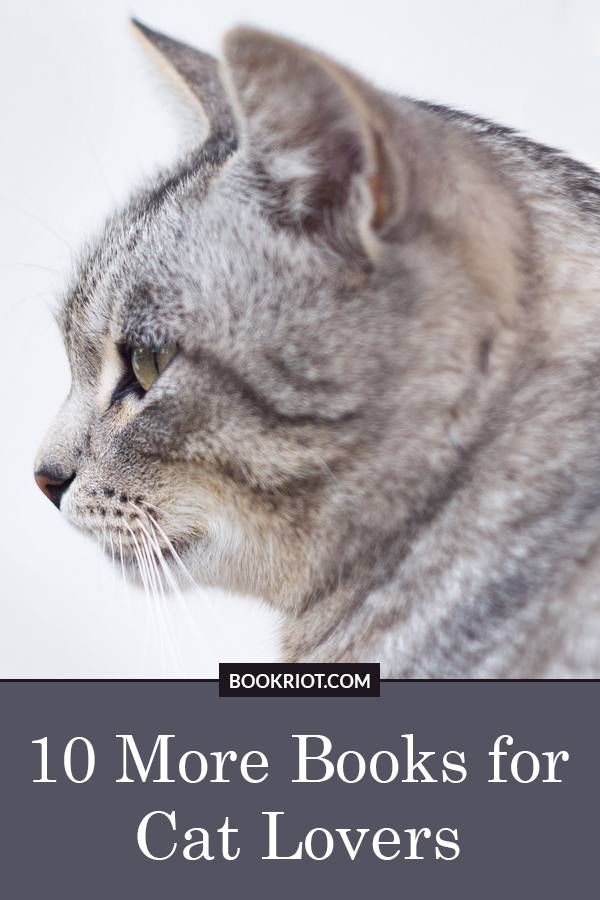 ---
On Cats by Doris Lessing
Doris Lessing's love affair with cats began when she was a child living on a farm in Africa, where semi-feral felines roamed free. Over the course of her life, many cats shared her home and stole her heart, including one notable cat named El Magnifico. In On Cats, Lessing remembers the cats that have "slunk and bullied and charmed" their way into her life and writes about the ways in which these relationships affected her.
Puss may just be the greatest fictional cat of all time. Made famous in this seventeenth-century tale and recast in numerous adaptations in the centuries since then, Puss is the original swashbuckling kitty. Also worth reading is Angela Carter's reimagining of Puss in Boots, which can be found in her short story collection, The Bloody Chamber and in Cat Stories (below).
Cat Stories, Edited by Diana Secker Tesdell
This Everyman's Library Pocket Classics collection includes some of the world's best cat stories, including Italo Calvino's "The Garden of Stubborn Cats," Ursula K. Le Guin's "Schrödinger's Cat," Steven Millhauser's "Cat 'n' Mouse," and Maeve Brennan's "I See You, Bianca," just to name a few.
This Everyman's Pocket Poet anthology includes many of the best poems about cats ever written. It features poems by Yeats, Christopher Smart, Lewis Carroll, T.S. Eliot, William Blake, Rilke, and more.
This book is based on a Japanese folktale about a boy named Yohei who shares his dinner with a cat who appears one day on his doorstep. Later, when Yohei faces a crisis, the cat repays his generosity and comes to Yohei's aid.
On Cats by Charles Bukowski
This book constitutes Bukowski's collected thoughts on the subject of cats. He praises their "toughness and resiliency" and "honors them as fighters, hunters, and survivors" above all. This is not a celebration of domesticated traits cats have come to acquire, but a homage to their primal instincts.
From the author of The Art of Purring and The Power of Meow (no, seriously) comes this story about a "pitiful, mud-smeared kitten" who is rescued from the slums of New Delhi to become the Dalai Lama's cat. With privileged access to His Holiness and his meetings with dignitaries, celebrities, and philanthropists from around the world, this cat, writing in the first person, gives readers an imagined glimpse into the inner sanctum of one of the world's most renowned spiritual leaders.
In this delightful book, May Sarton fictionalizes her cat Tom Jones' life before he came to live with her. She describes a "fiercely independent" street cat who follows the ten commandments of the Gentleman Cat such as "a Gentleman Cat allows no constraints of his person, not even loving constraint" and "a Gentleman Cat does not mew except in extremity." Eventually, Tom Jones tires of his life on the street and seeks out the perfect human companion to give him a loving home. So begins his transformation from "Cat About Town" to "Fur Person."
This is the perfect gift for the male cat lover in your life. It's a beautifully illustrated little volume that highlights some of history's greatest cat lovers, including luminaries like Nikola Tesla, Sir Isaac Newton, Ernest Hemingway, Winston Churchill, William S. Burroughs, Andy Warhol, Haruki Murakami, and many more.
Maru is a Scottish Fold cat and international YouTube sensation. In this book, Maru's anonymous owner, who goes by the handle "Mugumogu," celebrates Maru's unique ability to squeeze himself into tiny hiding places with photographs and text in English and Japanese.
What are your favorite books for cat lovers?
Save