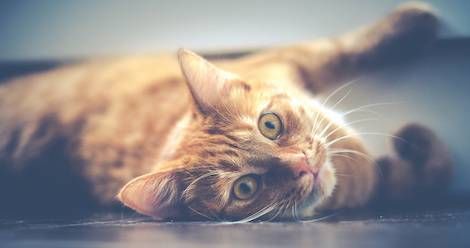 Lists
10 Books for Cat Lovers
This content contains affiliate links. When you buy through these links, we may earn an affiliate commission.
If you're a cat person, or you're looking for the perfect gift for the cat lover in your life, you'll love these ten cat books!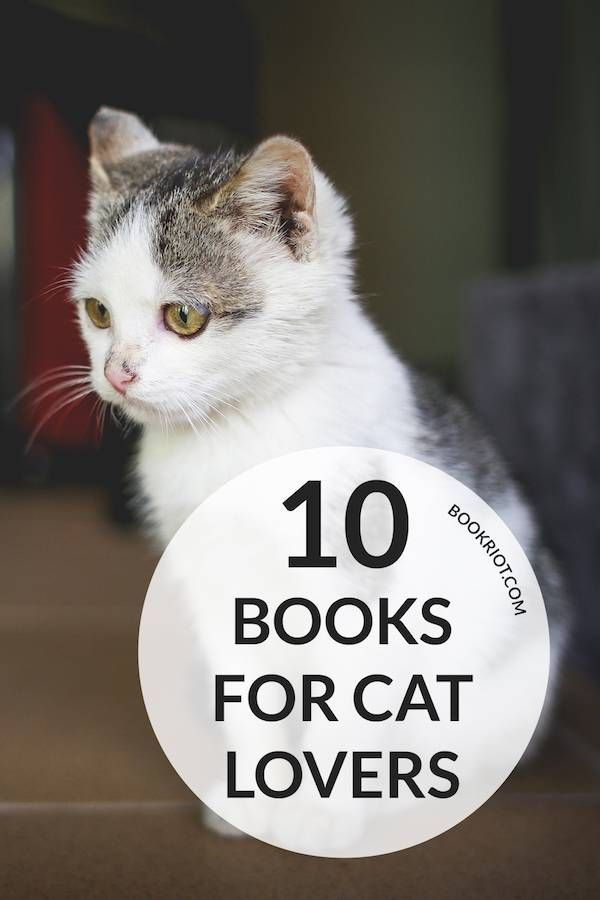 One freezing cold night, a tiny kitten, just a few weeks old, was deposited in the return slot at the Spencer Public Library. He was discovered the next morning by the library director and was adopted by the library staff, who named him Dewey Readmore Books–quite possibly the greatest cat name ever. This book chronicles Dewey's nineteen years as resident library cat and beloved cornerstone of his community. Also check out the sequel, Dewey's Nine Lives.
2. I Am a Cat by Soseki Netsuke
I Am Cat is a Japanese satire classic that follows the adventures of a stray kitten, whose humorous observations of the people around him elucidate the human condition. I'm sure cats laugh (in their own way) at our uniquely human foibles, and the narrator of this masterpiece seems the perfect candidate to claw through the nonsense of civilization.
This is a hilarious and creative collection of poems about the quirky side of domestic felines. Poems include titles like "This Is My Chair," "Kneel Before Me," and "Some of My Best Friends Are Dogs." Also be sure to check out the sequel, I Could Pee on This, Too and Marciuliano's collection of poems by kittens, I Knead My Mommy.
There are many threats to personal safety one must worry about–vampires, rogue garden gnomes, the impending zombie apocalypse–but sometimes the threat is closer to home. Sometimes it's your four-legged roommate. This hilarious book of comics contains helpful factoids like, "If your cat is kneading you, that's not a sign of affection. Your cat is actually checking your internal organs for weakness." It's the perfect gift for the feline fanatic in your life.
Get ready to have your heartstrings pulled right out of your chest. This book is the true story of an injured street cat named Bob (duh) who encounters a poor street musician named James. After nursing Bob back to health, James lets the cat go and assumes he will never see him again. Instead, Bob decides to stick around and changes James' life forever. Also read the sequels, The World According to Bob, A Gift from Bob (the holiday theme makes it a great Christmas gift), and the children's book, My Name Is Bob.
Gwen Cooper already had two cats and no desire to adopt more when her veterinarian called to tell her about an eyeless kitten who needed a home. Gwen fell in love, and the tiny cat went on to perform some incredible feats, including chasing off a burglar who broke into their home and surviving being trapped in a New York City apartment for days following the 9/11 attacks. Homer's Odyssey is an amazing example of the indomitable spirit of cats.
This most classic of cat books is illustrated by the famed Edward Gorey, cover designer extraordinaire, and was the inspiration behind the musical Cats. Practical Cats is a collection of nonsense verse that will delight children and cat lovers alike.
The Guest Cat is a novel about an ordinary couple who live in a small cottage in Tokyo. Their marriage has grown dull and their relationship distant when a cat decides to visit their kitchen. It eventually leaves, but returns the next day and the next, and its continual presence brightens their days and sparks new conversation between the couple. Then, crisis hits…
Who doesn't love a plump ginger kitty? (Please ignore the fact that the previous sentence sounds like bad sexual innuendo.) Fat Cat Art: Masterpieces Improved by a Ginger Cat with Attitude is a compendium of classic art enhanced with the addition of the author's cat, Zarathustra. Maybe it's the Garfield effect or maybe it's just our cultural love of irreverence that has made this book so popular. Regardless, it's a lot of fun.
The Life and Love of Cats takes readers back nine thousand years to the first known domestication of cats and forward through history to the present day. Accompanying the educational text are over one hundred images of felines, of varying breeds, sizes, and backgrounds, throughout the ages. This is a coffee table book cat owners will treasure forever.
---
Want more literary kittens with your cat books? Check out our post on the best literary cat names!