This content contains affiliate links. When you buy through these links, we may earn an affiliate commission.
I wrote recently about the pros and cons of audiobooks vs. podcasts and what goes into the decision of how to spend my limited listening hours. As I get back into audiobooks after many months of podcasts only, I'm realizing that I'm drawn to a particular kind of audiobook: the kind that reminds me of a podcast. There's a certain type of book that replicates some of what I like best about podcasts: it's written in relatively self-contained chapters that I can listen to in short bursts. It contains a recognizable, original voice, often a humorous, entertaining one. It's chatty and topical, and it combines the personal and the social/political. It keeps me listening but without demanding intense and unceasing concentration.
Now, there are many types of podcasts out there, and perhaps the kind you listen to isn't like the kind I listen to. But, still, it seems like certain kinds of memoirs and essay collections provide what some people look for in podcasts: entertainment, interesting voices and ideas, and a pleasant and productive way to spend time that otherwise might be devoted to … spacing out.
So if you are an avid podcast listener and want to give audiobooks a try, perhaps consider these.
Bonus! Every one of these audiobooks is narrated by the author, so if you like to hear a writer reading their own work, you are in luck.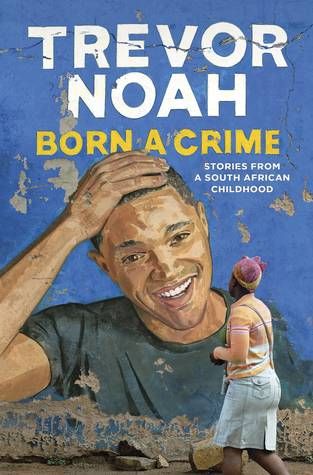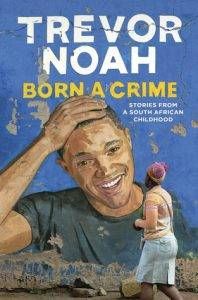 Born a Crime: Stories From a South African Childhood, by Trevor Noah: Noah was born to a white father and a black mother in South Africa at a time when such relationships were punishable by prison. He describes this experience and much more in this collection of essays on growing up in a world where he wasn't supposed to exist.
How To Be Black, by Baratunde Thurston: Like satire? If so, you will like this book, which contains chapters such as "How to Be the Black Friend" and "How to Speak for All Black People." It's a funny and sharp look at race in America, and a great combination of memoir and cultural commentary.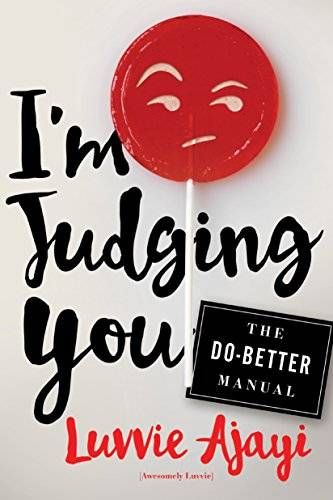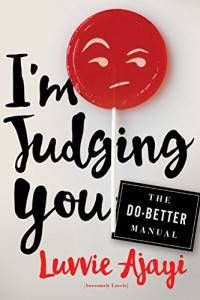 I'm Judging You: The Do-Better Manual, by Luvvie Ajayi: I'd call this book comedic self-help. Ajayi tells us exactly what she thinks about the world, other people, and herself, and how she thinks we can all do better. She covers silly topics and serious ones. She is always funny, and almost always right.
I Was Told There'd Be Cake, by Sloane Crosley: Here's another collection of autobiographical essays that will make you laugh and wince a little bit in recognition. Crosley writes about her embarrassments and struggles with honesty and flair.
The Misadventures of Awkward Black Girl, by Issa Rae: For all the introverted, awkward book nerds who read this site, this book is for you! Rae's humorous essays explore what it's like to be anxious and uncomfortable in a world that values coolness.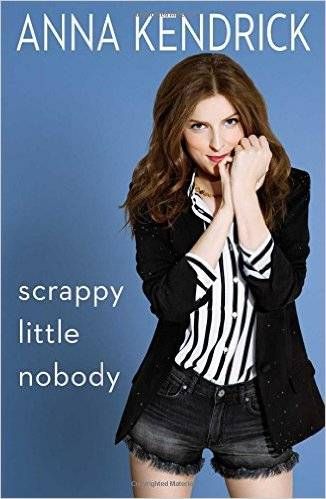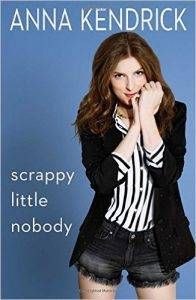 Scrappy Little Nobody, by Anna Kendrick: Here you'll find autobiographical essays that are funny and revealing, and that get you into the mind of a woman who started as a "nobody" and made it somewhere big.
Shrill: Notes From a Loud Woman, by Lindy West: West is funny and moving both in this memoir/essay collection about her life in feminism. She writes about what being fat means in our culture, about women in comedy, about life for women on the internet, and more.
Where Am I Now?: True Stories of Girlhood and Accidental Fame, by Mara Wilson: Here you'll find essays about Wilson's experiences as a child star and on through her adolescence and into her adulthood. Wilson's writing is humorous and fun, as well as full of insight into what it means to be young and female.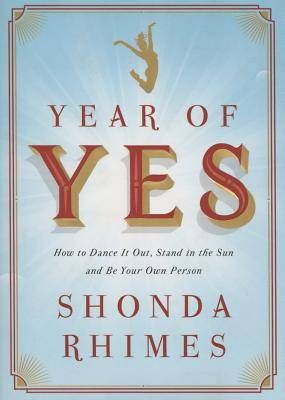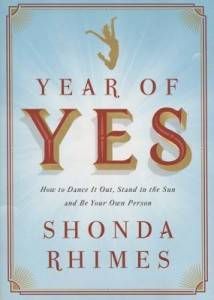 Year of Yes: How to Dance It Out, Stand in the Sun and Be Your Own Person, by Shonda Rhimes: Rhimes had been feeling dissatisfied and stuck and so she decided to spend one year saying "yes" to every opportunity that came her way. This book describes what happened when she faced her fears and met new challenges. It will make you laugh and leave you feeling inspired.
You Can't Touch My Hair: And Other Things I Still Have to Explain, by Phoebe Robinson: This book wins as far as the title is concerned. And the rest of the book is excellent as well. It's an essay collection on race, gender, and culture, and it does an excellent job of being both very smart and serious and very funny.