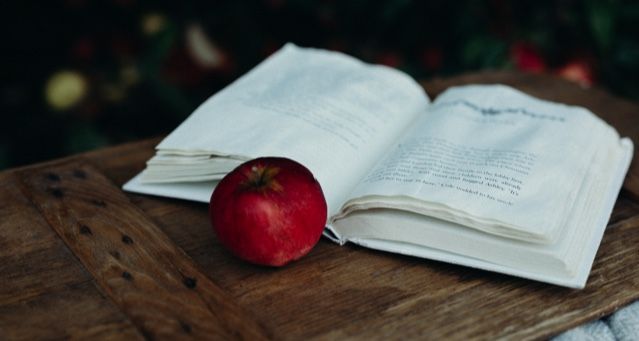 Lists
10 YA Fairy Books for Fans of Holly Black
This content contains affiliate links. When you buy through these links, we may earn an affiliate commission.
Whether you spell it "fairies" or "faeries," the popular genre often known as YA fairy books continues to grow. Many fans of YA fairy books first encountered the Good People with some of Holly Black's earlier work, like Tithe. As she wraps up her Folk of the Air series with The Queen of Nothing, here are ten more YA fairy books to keep fans of Holly Black and her contemporaries busy.
10 YA Fairy Books for Fans of Holly Black
When Meghan learns she is not only the daughter of a faery king, but also in the middle of a war full of magic and danger, her whole life is turned on its head. To save the faery world and those she cares about most, she must do some magic of her own: turn hate to love and diminish the evil that is poisoning the realm. Put to the limits for a home she's never known, Meghan learns things about herself she never even dreamed to question and discovers some of those close to her are strangers.
Gifted with an ability to see fairies, Aislinn holds onto three rules to keep her safe from the tricksters and fairies with dangerous intentions. When the Keenan, Summer King begins keeping tabs on Aislinn, the rules no longer apply. Keenan is determined to bring her back to his court to save the summer season. But Aislinn isn't ready to up and leave the life she's always known, especially for someone who she can't get a good grip on. Now, Aislinn's whole life is at stake and what she decides will change her course permanently.
Wings by Aprilynne Pike
As wing-like petals sprout from her back, Laurel encounters a whole new world—the one to which she truly belongs. Discovering she is not human, but fairy, is just the beginning. Soon, Laurel is entrenched in a love triangle, in which the other two points represent the human world she's always known and the fairy world, which, while new, feels as natural as breathing. Torn between her two worlds, Laurel must choose a path, even as her whole identity is at risk.
Ash by Malinda Lo
In this retelling of Cinderella, readers meet Ash who has recently come under the sole care of her cruel stepmother. Soon, she falls in with Sidhean and his dark and seductive fae ways capture her—until she then meets Kaisa, a royal huntress who has different ideas about fairies but is just as alluring as Sidhean. With a fantastical life within her reach, Ash must choose between a life of magic and the magic of a destined romance.
Lament by Maggie Stiefvater
Deirdre's whole life is music. At least, until she discovers she has the sight for faeries. Soon, Deirdre gets wrapped up in a feud between a faerie assassin and a faerie soldier, both of whom are attractive in their own ways. Despite wishing for a bit of excitement, Deidre is a bit overwhelmed with the circumstances, especially as her good friend James gets pulled into the plot. War makes nothing but enemies, and Deidre just might be the biggest enemy of all.
After a last straw with her mother, Dana has finally determined to seek out her father in Avalon, a sort of limbo where the mortal world meets Faerie. As she discovers her ability to cross between these two worlds, Dana also learns she's the only one who can bring pieces of those worlds to each other. Now that her value is known, killers are out to get Dana and it seems that everyone has something to gain or lose with her help. Now caught between the two worlds, Dana must determine who to trust as conflict surges.
Destined to marry Kian, the Winter Prince of Feyland, Breena has always dreamed of the world that seems just beyond her reach. Until it isn't. When she turns 16, she is suddenly gifted with the sight of fairies and Kian has come to collect her. While her human friend, Logan, holds her tighter, Breena slowly wakes up to the facts that a trip to Feyland and the kiss of a fairy could be fatal.
It's the adventure of a lifetime: a long-planned trip across Ireland brings cousins Gwen and Finnabhair together, only to separate them when Finn is kidnapped by the King of Faerie. This may be the last of Finnabhair that Gwen sees: The King wants more than a wife; he also wants a sacrifice. Now, with her cousin's life on the line, Gwen must travel through Faerie and encounter dangers of no measure in this strange place to save Finn.
Jane Yolen and Midori Snyder come together to bring the story of two sisters, Serena and Meteora, who dare defy the Fairy Queen. When the pair play a prank that goes too far, they are left to fend for themselves in the mortal realm. While the two make connections as they settle into their new lives, it's clear something's wrong. Slowly, the pair begin to wonder about the Queen's real motives behind their banishment—perhaps it was to save the Fairy realm after all.
The Faery Reel is an anthology that ties together the faery lore across the world, including a story of changelings by Delia Sherman, of a horrible kind of marriage by Hiromi Goto, and a signature tale from Holly Black herself. Dive into the rich folklore tradition with a taste of global takes on fairy, faerie, or any other way you might spell it.
---
Find more on fairy books with this guide on elfpunk and our list of fairy books for children.