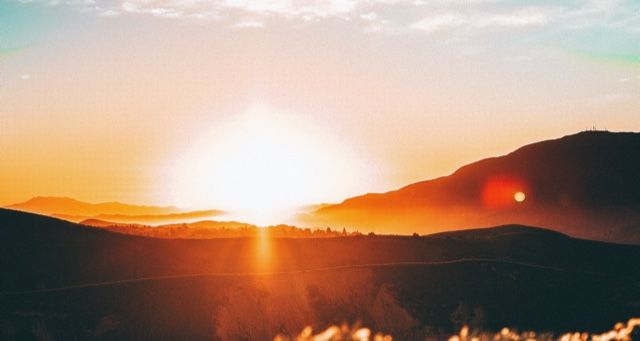 Sponsored
3 of the Best YA Books Set in a Single Night
This list of YA books set in one night is sponsored by Book Riot's new literary fiction podcast Novel Gazing.
Novel Gazing is your destination for all things literary fiction, bringing you news from the world of fiction, and recommendations for under the radar reads, works in translation, buzzy books, and more. Stay in the know, expand your TBR and your view of literary fiction, and, of course, have some laughs with hosts Mary Kay McBrayer and Louise Johnson. Novel Gazing is a biweekly show available wherever you get your podcasts–go listen to episode one now!
---
While it's true that YA books tend to be engaging because of their pacing, there's fast pacing and then there are books set in a single day—or night. I am always so impressed with books that introduce characters, conflict, challenges, plot, and manage to wrap everything up by dawn! It takes skill. The most well-known YA book that does this is an oldie but goodie, Nick and Norah's Infinite Playlist by David Levithan and Rachel Cohn. However, here are three newer must-read YA books that play out in a single night—a romcom romp, a mystery, and a tense drama.
Pumpkinheads by Rainbow Rowell and Faith Erin Hicks
Josiah and Deja are best work buddies at the Disneyland of pumpkin patches. They've been working together every fall for a few years, but now it's Halloween, the final night of the season and their senior year. Deja wants Josiah to take his shot and tell his crush of three years how he really feels, but Josiah is less confident. When Deja has them shirking their shift in order to go on a wild scavenger hunt across the pumpkin patch and soak it all in, they discover a few things they've yet to learn about each other and their friendship!
White Rabbit by Caleb Roehrig
It's the Fourth of July and Rufus is at a party trying to forget his ex, Sebastian, when things take a sudden turn. Sebastian shows up wanting to talk just as Rufus's half-sister calls him, panicked. Rufus and Sebastian discover that April passed out and when she woke, she was holding a bloody knife next to the body of her very dead boyfriend. April insists that she didn't kill him, and Rufus believes her. But they've got a very narrow window of time to figure out who did and clear April's name. Against his better judgment, Rufus allows Sebastian to accompany him on a harrowing night of reckoning.
I'm Not Dying With You Tonight by Gilly Segal and Kimberly Jones
Lena and Campbell couldn't be more different. Lena is Black, confident, has friends, and is comfortable in their Atlanta neighborhood. Campbell is white, quiet, adrift in a new school and city. When they find themselves thrown together after a moment of racial aggression turns into a riot at their high school football game, they don't trust each other initially. But as the riot spills into the city streets, they'll have to rely on each other and work against their misconceptions of judgments of the other in order to get home safely.
---
Want more "3 On A YA Theme" posts? Gotcha covered.