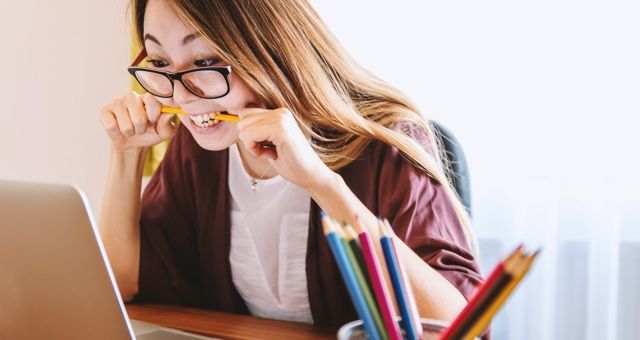 Sponsored
3 on a YA Theme: Books About the Book World
This list of books about the book world is sponsored by Libro.fm.
Libro.fm lets you purchase audiobooks directly from your favorite local bookstore. You can pick from more than 100,000 audiobooks, including New York Times best sellers and recommendations from booksellers around the country. With Libro.fm you'll get the same audiobooks, at the same price as the largest audiobook company out there (you know the name), but you'll be part of a much different story, one that supports community. In June, Libro.fm launched their Kids Club and YA Club, which will offer select audiobooks priced under $10 each month, as well as their Summer Listening Challenge–each person to finish will get free audiobook credit and the chance to win free audiobooks for a year! Sign up here to get three audiobooks for the price of one.
---
Are you ever curious about how books get made? The insider details of what goes into writing—and publishing—a book can seem a bit wild sometimes, and they can certainly feel ripe with drama. These YA books explore what it's like to be an author, giving you a glimpse at how the sausage gets made. Just remember, it's all fiction…
Afterworlds by Scott Westerfeld
When Darcy Patel receives a contract to publish her debut novel, which she wrote during NaNoWriMo, she decides to put off college and move to New York City. There she immerses herself into all things publishing and writing, all the while trying to finish her novel, which is harder than she expected. Full of funny insider details and quirky characters, and interspersed between chapters of Darcy's novel, this is a fun and heartfelt book about the art of writing and discovering yourself.
All of This Is True by Lygia Day Peñaflor
When four teen friends befriend their favorite YA writer, they are thrilled. It feels beyond special to have a friendship with someone who really seems to understand them…until their darkest secrets end up in the pages of her new novel. Told in journal entries and transcripts, this book is about a scandal about truth and responsibility in the pursuit of a satisfying story.
The Undoing of Thistle Tate by Katelyn Detweiler
Thistle Tate is the bestselling teen author of Lemonade Skies, a series of books that has afforded her fans and lots of money. But her darkest secret, one that only one other person knows? She's not the real author. And with the deadline of the final book in the series fast approaching, Thistle must finally grapple with her role in the situation—is she a fraud or victim?
Want more "3 On A YA Theme" posts? Gotcha covered.