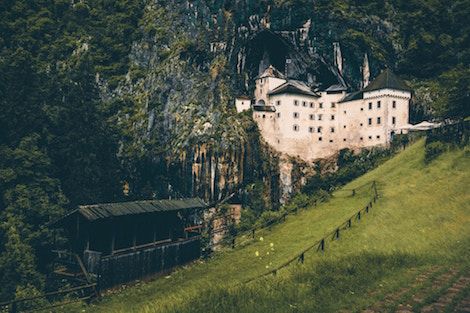 This content contains affiliate links. When you buy through these links, we may earn an affiliate commission.
I'm a big fan of fairytale retellings. Cinderella stories are my favorite. And I'm obsessed with anything involving mermaids, magic carpets, Greek gods, Beauty and the Beast, or really any kind of lonely princess. I could probably keep reading these forever. And there are definitely plenty to choose from. But I know there are so many myths, fairytales, and folktales I've never heard of that would make great retellings too. Trying to fulfill my own curiosity, I asked the authors of some of my favorite YA retellings the following question:
What fairytale or myth would you like to see more (or any) retellings of?
Here's how they answered. Beware, reading this list will make you want to read books that don't exist yet. And to the amazing authors who answered my question, thank you. Also, please write these books ASAP. I need them in my life and on my bookshelf.
I love this question! There are two fairytales and myths that come to mind: I'd love to see more of anything that deals with The Arabian Nights, especially some of the lesser-known stories, and I really want to see more Asian fairytales retold for western audience, specifically anything pertaining to Romance of the Three Kingdoms, which is almost like a Han dynasty Lord of the Rings.
There are so many, but lately I've been feeling particularly drawn to Greek myths and would love to see more retellings that deal with the Fates or the Muses, or a contemporary interpretation of the story of Pygmalion.
I would love to see more retellings of Asian myths. There's a Vietnamese one about the battle between the Mountain God and the Water God, who both love a beautiful princess. When the Mountain God ends up winning her hand in marriage, the jealous Water God raises the level of the sea each year to express his rage, which is meant to explain the floods that plague the country after monsoon season. There is much room for reimagining in many myths, including this one!
There's a story I first came across in a Fairy Tales and Gender class in college (why, yes, that was my favorite class ever) called "Donkeyskin" or "All-Kinds-of-Fur." In some ways it's similar to Cinderella: a scullery maid lives a life of drudgery until she gets the chance to attend a ball, where she dazzles the prince and eventually lives happily ever after. But the heroine of "Donkeyskin" starts the story as a princess, and she has to run away and disguise herself as a servant because her father wants to marry her.
I get why "Donkeyskin" doesn't appear in a lot of fairy tale collections for children, but I would love to see more YA and adult retellings that mine its darkness and honesty about messed-up family dynamics. I dream of writing my own someday, and I did consider the threads of that story when I wrote my Robin Hood retelling, in which the heroine has to flee and eventually face a too-possessive brother. I whole-heartedly recommend Robin McKinley's Deerskin, a breathtakingly lyrical, sensitive, and wise retelling that doesn't shy away from the horror or the miraculous healing in the older versions of the tale.
Meagan Spooner, author of Hunted
I'd love to see more mythology retold, in as many ways and settings as writers can imagine. I was always particularly a sucker for Greek mythology, so I'd love to see some new spins on those old tales! Hades and Persephone, after all, are pretty much the OG Beauty and the Beast. There's always new ways to tell old stories, which is why retellings never go out of style, and mythology is even more primal and universal to human nature than fairy tales. But I'm there for pretty much any retelling, any day…
For myths, anything in a non-Western setting that tackles "descent" tales…think Orpheus and Eurydice, Ishtar and Tammuz, Izanagi and Izanami. Break my heart, please. AND THEN IMMEDIATELY MEND IT.
Breeana Shields, author of Poison's Kiss
When I was younger, I was completely obsessed with Persephone. Everything about her story intrigued me (including her name, which I pronounced as "purse-a-phone" until fourth grade when my teacher read us Greek myths aloud and I realized the name actually much more beautiful than I first thought.). The tale, in many ways, is quite horrifying—a [story about a] woman forced into the underworld against her will because a man wants to possess her hasn't exactly aged well. But I always saw it as a story about women, particularly mothers and daughters. Demeter's determination to save Persephone always impressed me, as did Persephone's fascinating link to two worlds which gave her rare power. To this day, I'm still a sucker for a good Persephone retelling, especially anything with a clever, unique spin on the story.
Sarah Henning, author of Sea Witch
Honestly, I have a soft spot for girl power stories and I think any flip of a fairytale or myth to highlight the strength of girls is sorely needed. One I'd love to see is a King Arthur retelling but with a female protagonist. King Arthur is an allegory for everything a ruler should be—why couldn't he be a she? Guinevere is definitely badass enough to heave a sword out of a stone.