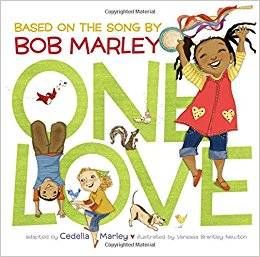 Children's
Words and Music: Popular Songs Turned Children's Books
This content contains affiliate links. When you buy through these links, we may earn an affiliate commission.
I've been a huge Beatles fan since early childhood. My plans to marry Paul have been thrice thwarted. I regularly start crying when I think about the fact that I never got to live in a John Lennon-fied world (he died in December 1980. I was born a mere 4 months later) . I can vividly remember the day George died (and the ensuing tears). And Ringo's patented sign off "peace and love" has become a running joke in my household. So when I had a child, I was so excited at the prospect of passing down my love of The Fab Four to her.
Unfortunately, she seems to be more of a Fleetwood Mac fan (I have a personal vendetta against Stevie Nicks and those damned flowy sleeves, so this one feels like a personal affront). She has more interest in the horrible reality show avatar Barbie: Life in the Dreamhouse than in Netflix's adorable animated series featuring storylines based on Beatles songs, Beat Bugs. But, I'm going to try to push my love of The Beatles on her in sneaky ways, where she can't tell exactly WHY she has a burning desire to ask for Revolver over the latest Twenty One Pilots album while in the car. But she just knows she needs to hear Good Day, Sunshine right the hell now!
So when my sister gifted me (I mean my daughter) the illustrated book of Ringo's Octopus's Garden, I knew I had my in. She loves that book. It's fun to sing-read it while marveling over the adorable illustrations of children frolicking "below the storm" with the titular Octopus. And little does she know that she's slowly being indoctrinated into my cult… I mean "passion".
After the discovery of this book, I've started to realize that illustrated versions of popular songs is… a thing. So here's a round up of some great songs-turned-children's-books!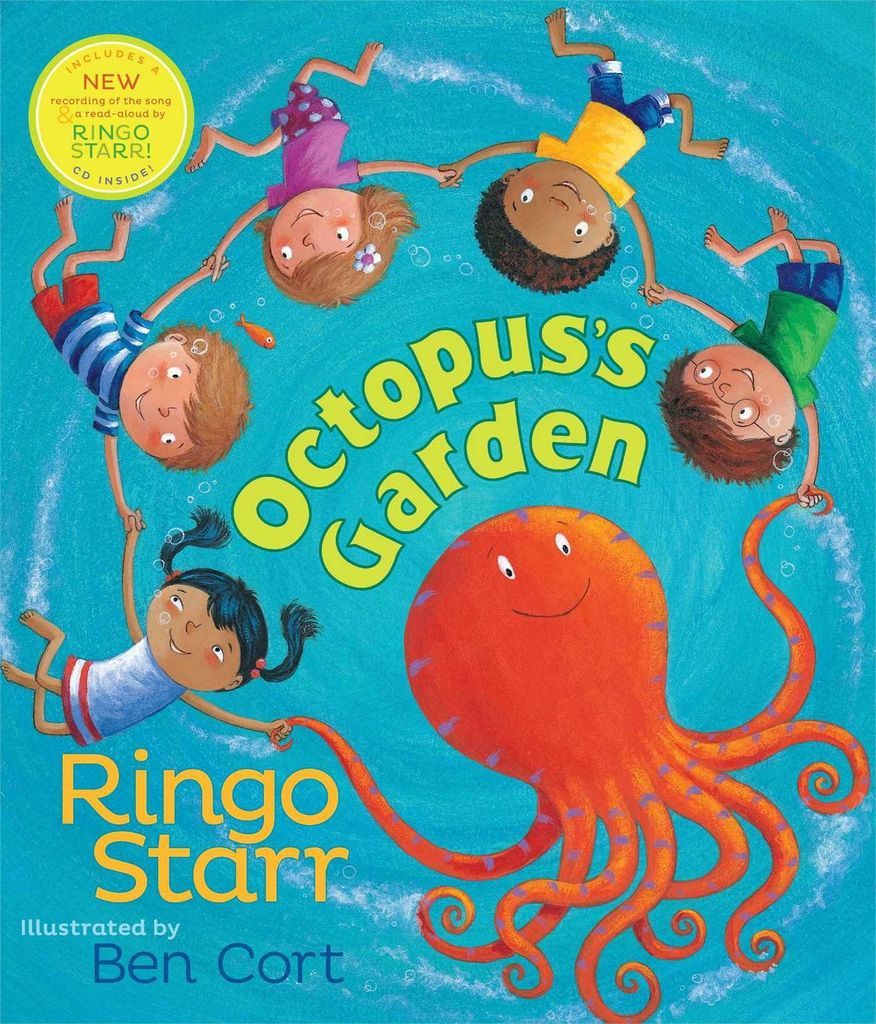 Octopus's Garden by Ringo Starr, illustrated by Ben Cort
Come sing and dance around in an octupus's garden in the shade! The classic Beatles song comes to life with colorful illustrations from bestselling illustrator Ben Cort and a CD with a new music recording and audio reading from stellar musician Ringo Starr.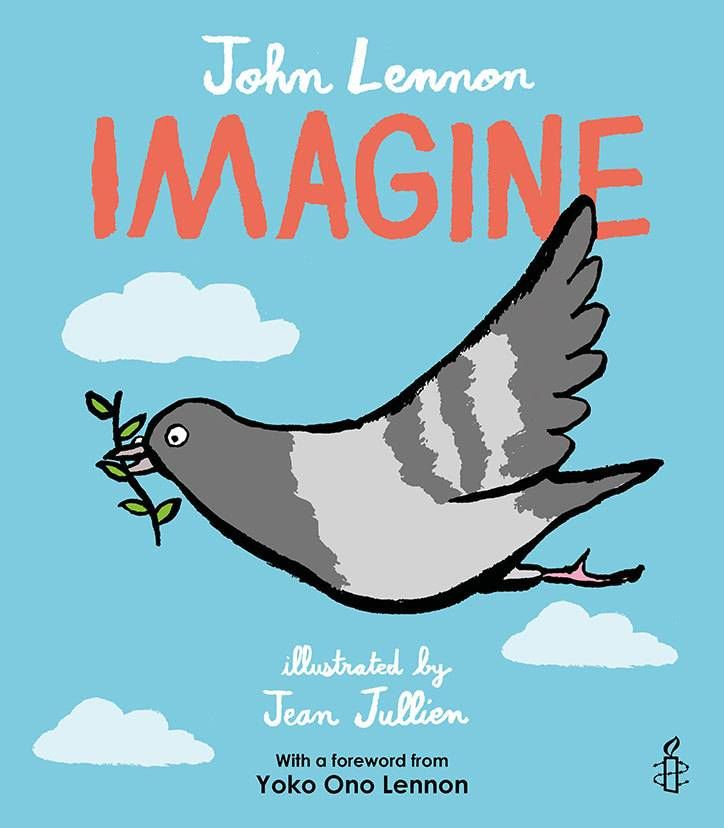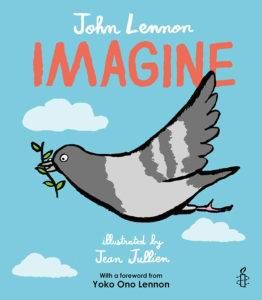 Imagine by John Lennon, illustrated by Jean Jullien
Join one little pigeon as she sets out on a journey to spread a message of tolerance around the world. Featuring the lyrics of John Lennon's iconic song and illustrations by the award-winning artist Jean Jullien, this poignant and timely picture book dares to imagine a world at peace. Published in partnership with Amnesty International.
Footloose by Kenny Loggins, illustrated by Tim Bowers
Jack the zookeeper joins the zoo animals in an all-night dance party! Little ones will love the cast of characters, including the rockin' chimp Louise ("Geez, Louise!"), Mister DJ Elephant, the lemur Marie("Oo Wee, Marie"), Milo the wombat, Luke the funkiest cat in the zoo, and so many more rocking, bopping, boogeying, tangoing, shaking, rattling and rolling animals!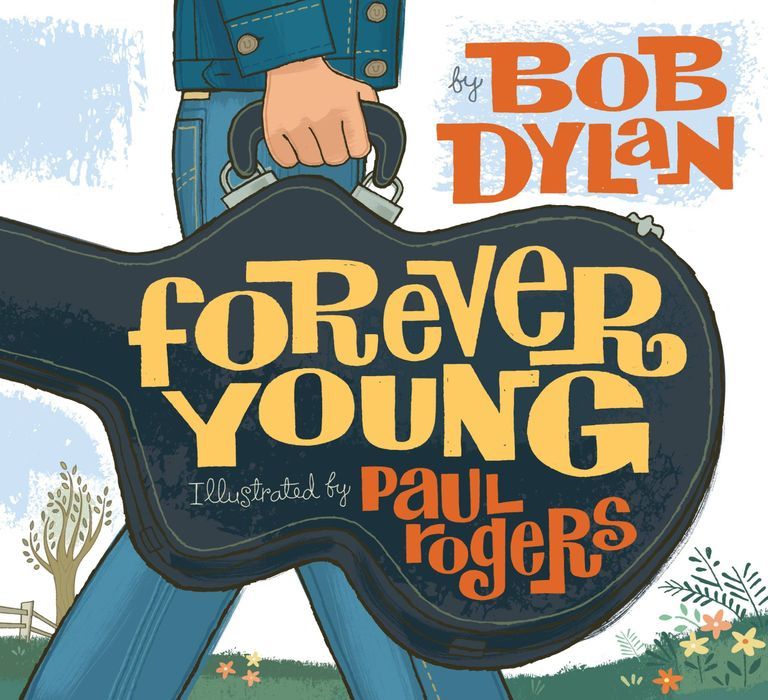 Forever Young by Bob Dylan, illustrated by Paul Rogers
Since it first appeared on the 1974 album Planet Waves, "Forever Young" has been one of Bob Dylan's most beloved songs. Now award-winning artist Paul Rogers gives us a new interpretation of the lyrics. With images inspired by classic Dylan songs and pieces of his life, this is a bold and touching tribute to an anthem whose message will always stay forever young.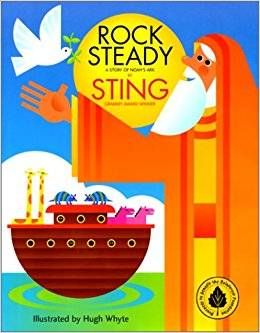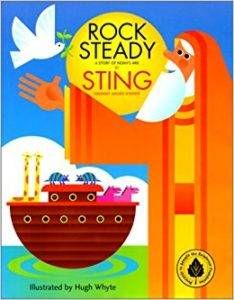 Rock Steady by Sing, illustrated by Hugh Whyte
A Grammy Award-winning musician has put to pictures his song about Noah's ark, whose modern spin on the biblical story reminds us about the concerns of preserving the Earth's natural resources.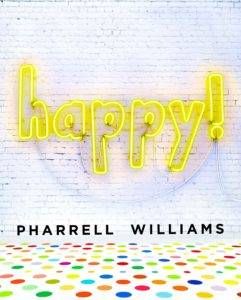 Happy! by Pharrell Williams
Pharrell Williams brings his beloved song to the youngest of readers in photographs of children across cultures celebrating what it means to be happy.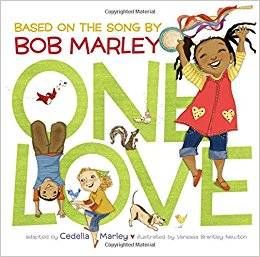 One Love by Bob Marley and Cedella Marley, illustrated by Vanessa Brantley-Newton
One Love brings Bob Marley's most beloved song to life for a new generation. Readers will delight in dancing to the beat and feeling the positive groove of change when one girl enlists her friends, family, and community to help transform her neighborhood for the better.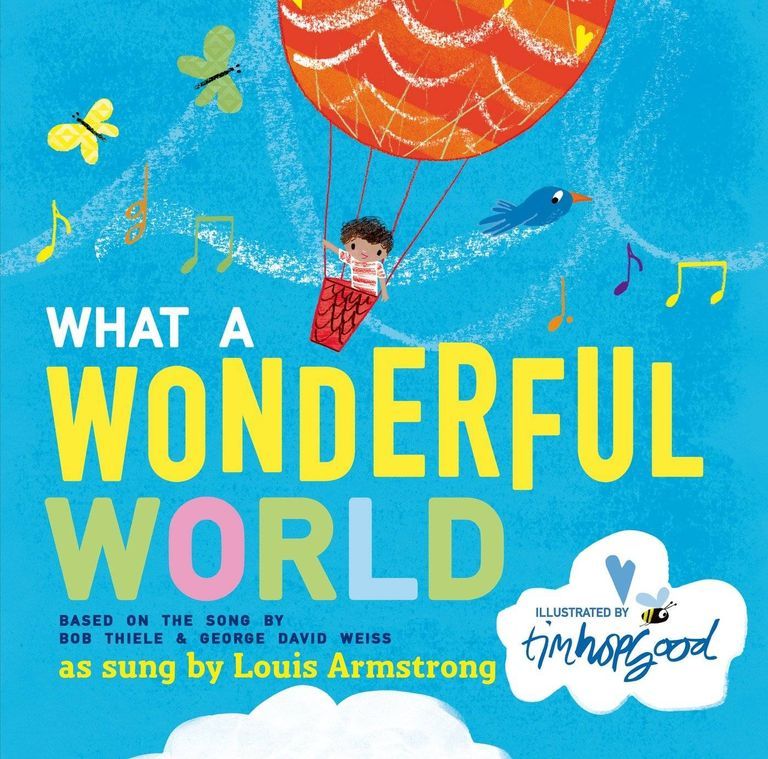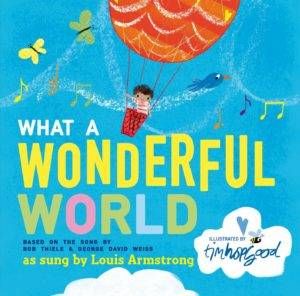 What a Wonderful World by Louis Armstrong, Bob Thiele, and George David Weiss, illustrated by Tim Hopgood
First recorded in 1967 by Louis Armstrong, and with sales of over one million copies, "What a Wonderful World" has become a poignant message of hope for people everywhere. Sweet and positive in its message, with bright, beautiful art.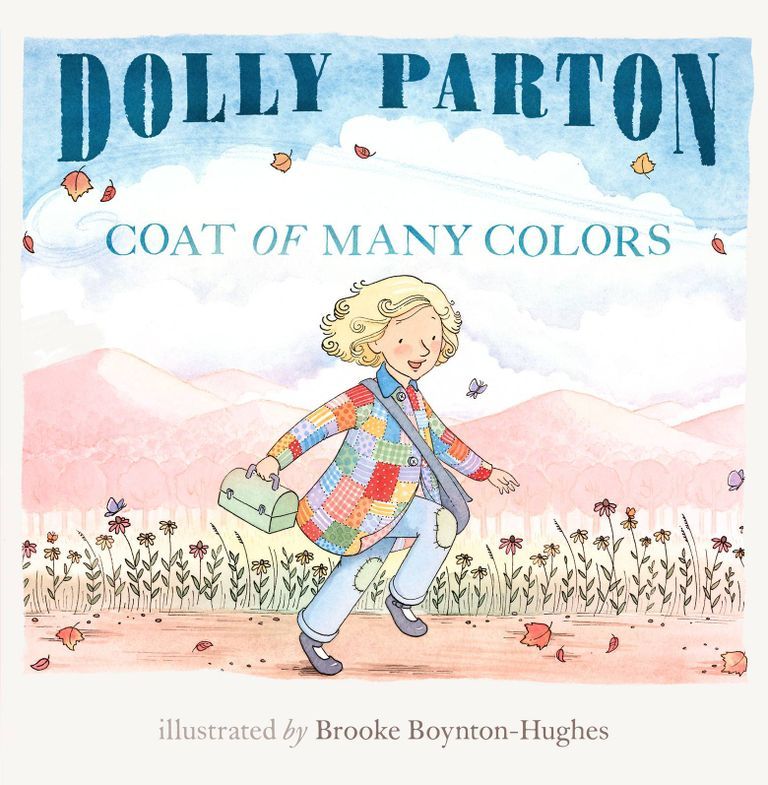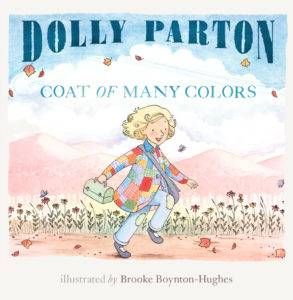 Coat of Many Colors by Dolly Parton, illustrated by Brooke Boynton Hughes
Using lyrics from her classic song "Coat of Many Colors," the book tells the story of a young girl in need of a warm winter coat. When her mother sews her a coat made of rags, the girl is mocked by classmates for being poor. But Parton's trademark positivity carries through to the end as the girl realizes that her coat was made with love "in every stitch."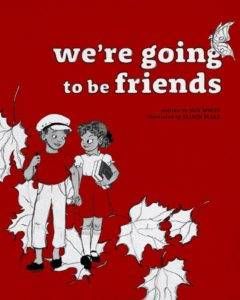 We're Going to be Friends by Jack White, illustrated by Elinor Blake
"We're Going to be Friends" is one of The White Stripes most enduring and loved songs. With the help of illustrator Elinor Blake, the perennial favorite feels right at home on the page as a children's book. Join Suzy Lee as she goes to school with her books and pens, looks for bugs, shows and tells, and finds a friend.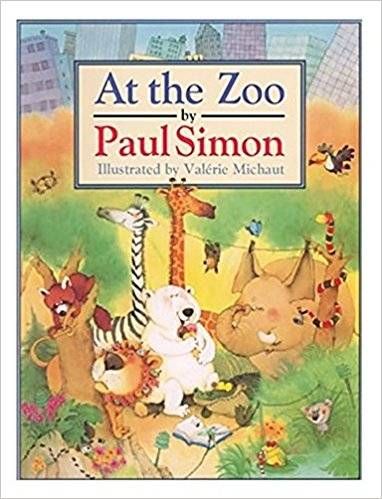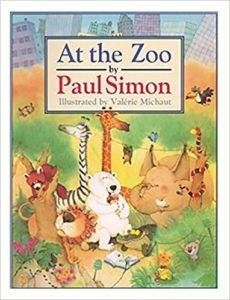 At the Zoo by Paul Simon, illustrated by Valerie Michaut
A light and tumble journey across town to the zoo can bring encounters with the honest monkeys, kindly elephants, and skeptical orangutans.
As you can tell, this list is (as is true of the world) very male and white-centric. But there are so many beloved songs I can think of that would make fantastic, engaging, educational, or just plain FUN children's books…
Run the World by Beyonce (shout out to Book Riot contributing editor Rincey for that suggestion)
Umbrella by Rihanna
I Say a Little Prayer by Aretha Franklin
God Bless the Child by Billie Holiday
Firework by Katy Perry
Ebony & Ivory by Stevie Wonder and Paul McCartney
ABC by The Jackson 5
Greatest Love of All by Whitney Houston
What are some favorite songs you'd love to see receive the children's book treatment?