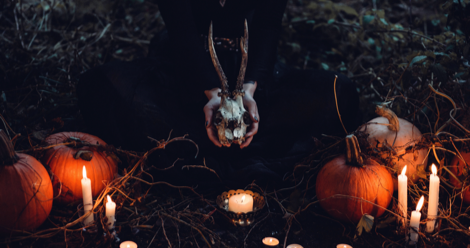 Lists
5 Witchy AF Books to Read this Fall
This content contains affiliate links. When you buy through these links, we may earn an affiliate commission.
This is a guest post from Susie Dumond. Susie learned to love books as a nerdy kid in Little Rock, Arkansas. She's now a full-grown adult nerd working in advocacy and policy in Washington, DC. When she's not reading, she can be found playing with her dog, Waffles. Follow her on Twitter @SusieDoom.
---
Ah, fall. A time of scarves, PSLs, and all things spooky. As you may have heard, Witchy is the New Black, and with Halloween upon us, I am so here for it. As Rioters, what better way to get in touch with your inner witch than a few witch-themed books? So roll up your robe sleeves, don your pointy hat, press play on Hocus Pocus, and grab one of these witchy AF books.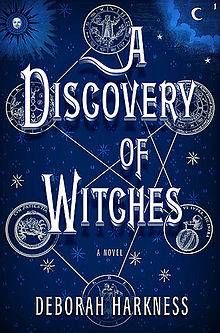 A Discovery of Witches by Deborah Harkness
Hold up, this is a book about WITCHES and VAMPIRES in a LIBRARY? And before you ask, no, I'm not talking about Buffy the Vampire Slayer. Diana Bishop is a scholar and the last in a long line of powerful witches, and as much as she tries, she can't remove herself from the world of magic. A Discovery of Witches has magic, mystery, romance, and adventure all in one. What better way to start off Halloween season?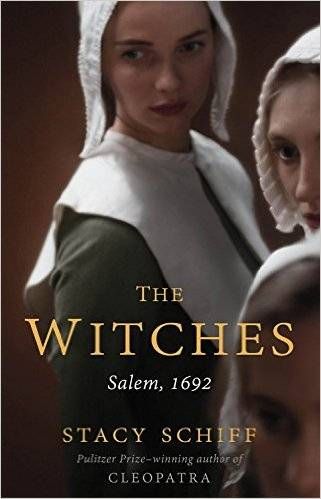 The Witches: Salem, 1692 by Stacy Schiff
Pulitzer Prize winning author Stacy Schiff offers a deep-dive into the Salem Witch Trials, a history laden with politics, sexism, questionable morality, and mass hysteria. Schiff is a detailed and thorough historian; this book goes far beyond what you learned in high school and shows the dangers of forgoing logic in favor of fear.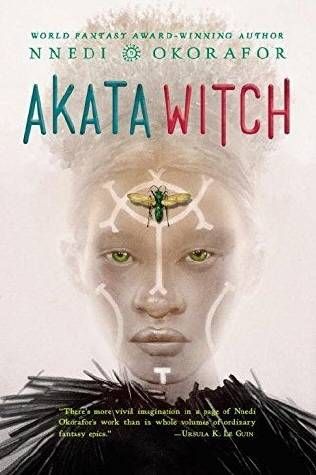 Akata Witch by Nnedi Okorafor
First of all, Nnedi Okorafor is the coolest (check out her Who Fears Death series, soon to be an HBO series produced by George R.R. Martin, gasp!) and her fantasy world building is always amazing. Second, it's so fun to read a coming-of-age witch story with a fresh and exciting discovery of magic. Twelve year old Sunny is a New Yorker living in Nigeria and struggling to fit in. When she learns that she is one of the Leopard People with strong links to the spirit world, she begins testing her own powers. You definitely won't be able to put this one down.
Moonology by Yasmin Boland
While this book isn't necessarily about witchcraft, everyone knows a good witch has to be in tune with the moon. Moonology is an excellent beginner's guide to working with the moon to empower you in every aspect of your life. It also includes rituals, ceremonies, and affirmations for each moon phase. This book will help you reach peak Feminist Moon Worshiping Witch Goddess status just in time for the October Harvest Moon.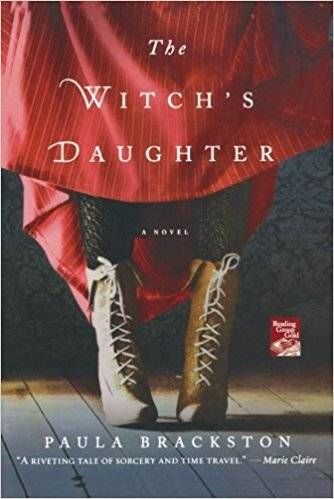 The Witch's Daughter by Paula Brackston
Who doesn't love a farmer's market witch solving the village's problems with magical herbs and oils? The first in the Shadow Chronicles series, this book pulls together historical fiction and modern fantasy with an immortal witch protagonist. Centuries old Bess Hawksmith is a friendly witch healer with a hell of a history and a new apprentice, teenage rebel Tegan. It makes for a highly enjoyable "good witch" narrative that will put you in a spooky mood.
Happy Halloween, witches! And don't forget to share your favorite witchy books in the comments.