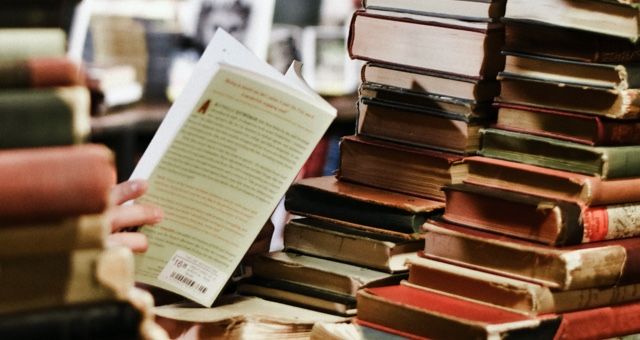 Feminism
Why We Need Essay Collections Now More Than Ever
This content contains affiliate links. When you buy through these links, we may earn an affiliate commission.
The essay collection has always been the open door to new ideas. Offering a buffet of food for thought, essays are the vehicle for dynamic perspectives and passions that can often go on to inspire in their reader something previous undiscovered, such as a new way of perceiving the world, a reignited drive for wider change, or maybe just a well-worded phrase to print on an encouraging poster.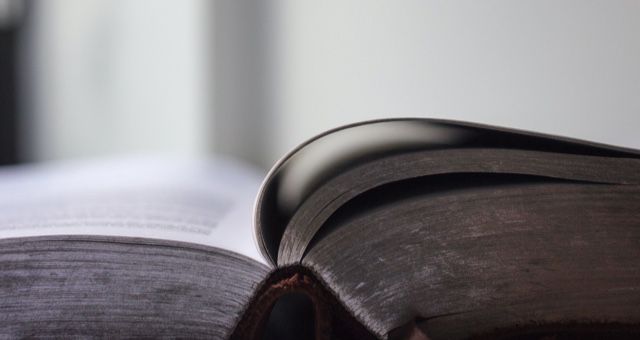 The range of topics that the essay collection can cover is endless, too. Do you want a meditation on the process of writing as a jaunt to the Underworld? Check out Margaret Atwood's Negotiating with the Dead. Maybe you're interested in reading more about feminism and resisting racism? Audre Lorde's Sister Outsider is a cornerstone compilation of emphatic, powerful calls to action that everyone should read. The View from the Cheap Seats is even a window into Neil Gaiman's thoughts on art, reading, and more. Whatever your interest, however niche, the essay collection is here for you when you have questions about the world.
This type of writing also has the added benefit of providing a simulation of getting to know their authors personally. In curling up with these books, we become privy to the intimate machinations of great minds, are suddenly companions in conversation, and can put a part of their mind on our shelves – and that's just really fun. "You have such interesting ideas, Ursula K. Le Guin, acclaimed author of The Language of the Night: Essays on Fantasy and Science Fiction," we can say to our book. "I'm so glad you've trusted me with them."
It is easy, then, to see how the humble essay collection is the tool we need to keep shouting above the noise of injustice. Additionally, the rise of independent publishing opportunities with intersectional and inclusive aims crucially transfers important, previously unheard ideas into the hands and minds of readers. This connects and constructs communities: no longer will ideas belong solely to academic institutions, to elite symposiums, but to book fairs and book clubs and even indie zines on Etsy stores.
There is undeniable power in passing along the thoughts of another, in learning and discussing how or if they reflect your own views, and how you can then embody or even challenge them.
These conversations are why, now more than ever, essay collections are needed to combat the rising tide of oppression and hostility that we are still seeing on the news and even in our streets. This is especially relevant to essay anthologies with a determinedly political edge, which compile varying perspectives and opinions on a certain theme or experience from a range of writers.
These anthologies offer the reader a chance to understand and interact with a range of discussions and viewpoints that reveals the depths of a singular theme. They also write against conformity, to resist stereotypes, to form independent, crucial spaces in the world. The essay collection therefore offers writers and readers the chance to assume agency and own words that may have previously been taken away or spoken over. Plus, the inherent diversity of voices, the invitation to consider new things and develop a nuanced understanding of the ways of the world, all helps in our ongoing pursuit of empathy in an increasingly divided and cynical world.
Despite how great it is to have access to so many different people and opinions on our timelines every day, as we become not only aware of how the world works but also able to develop international friendships, it's still easy to feel alone or disorientated by the sheer mass of content. However, the wealth of voices woven throughout the humble essay collection proves that we're in it together. It unites the passion of disparate tweets into an organised catalog to pour over and enjoy.
Here are some recent nonfiction anthologies that collect these powerful voices and offer their reader the opportunity to go through that open door toward new ideas and new ways of thinking. These essay collections prove that the fight against injustice is far from over, but we can now be heard and write our way out of the boxes we may have been confined to.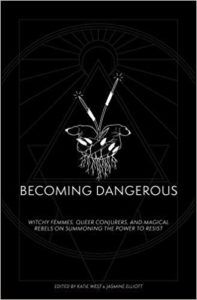 This collection of essays presents multiple perspectives on what it means to embrace the occult and the monstrous as part of radical acts against heteropatriarchal limitations. From instructions for how to resist capitalist demands to musings on how playing and developing video games offers the opportunity for us to process our internal struggles in an endless open space to meditations on our connection to the natural world in an ever-increasingly metropolitan, industrial landscape, this collection is a must-read for people interested in the magic of everyday determination.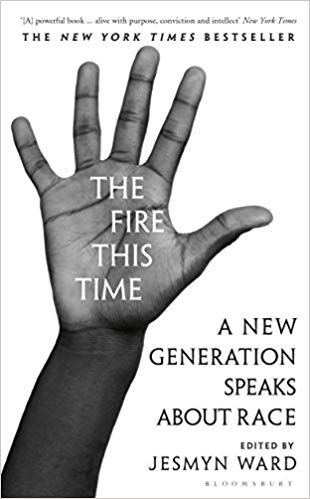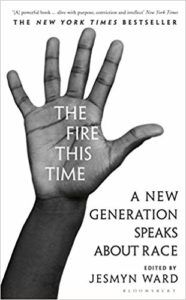 A relevant and timely collection of reflections on race in contemporary America, Ward's anthology of essays is a momentous text that refuses passivity and ignorance, instead demanding your attention and a fighting spirit. Reacting to James Baldwin's 1963 assessment of race in the United States, entitled 'The Fire Next Time', Ward's compilation includes personal memoirs and sharp commentaries on the past, present, and future of the country's racism to demonstrate the necessary confrontation of the truth, however violent and bleak, in order to break oppressive systems apart.
The Bi-ble edited by Lauren Nickodemus and Ellen Desmond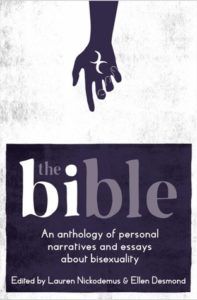 Each essay in this collection offers important reflections on the state of bisexual experiences in modern queer spaces, as well as comforting reassurance and shared wisdom that is not only immediately relatable, but also inspiring. It covers fan fiction communities, bisexuality in history, and the frequency of – and resistance to – bi erasure, illuminating the unique and multidimensional experiences of LGBT people. This intelligent and accessible collection puts the spotlight on a community that refuses to become invisible – and the second volume, New Testimonials, is out, too!
She Called Me Woman edited by Azeenarh Mohammed, Chitra Nagarajan and Rafeeat Aliyu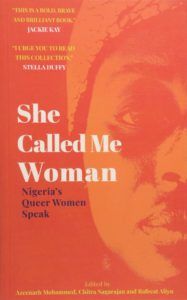 This resilient collection combats the erasure of queer women in Nigeria by providing them the space to discuss the multifaceted richness of their experiences: both the beauty and the harrowing intensity of it. Not so much a collection of essays, but a collection of interviews (what the editors call 'snapshots') with anonymous individuals on their realities, this anthology provides a gorgeous and crucial map of queer lives that resists dehumanisation and stereotyping.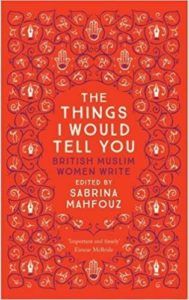 This anthology has the added bonus of combining nonfiction essays with poetry and some fiction prose, but all focus on answering the question of what it means to be a British Muslim woman. Speaking out against the increasing hostility that Muslim people are subjected to, and also celebrating their culture, this book is undeniably striking and necessary. Its fierce determination to reclaim and own the voices these women have been denied is passionate and relevant today.