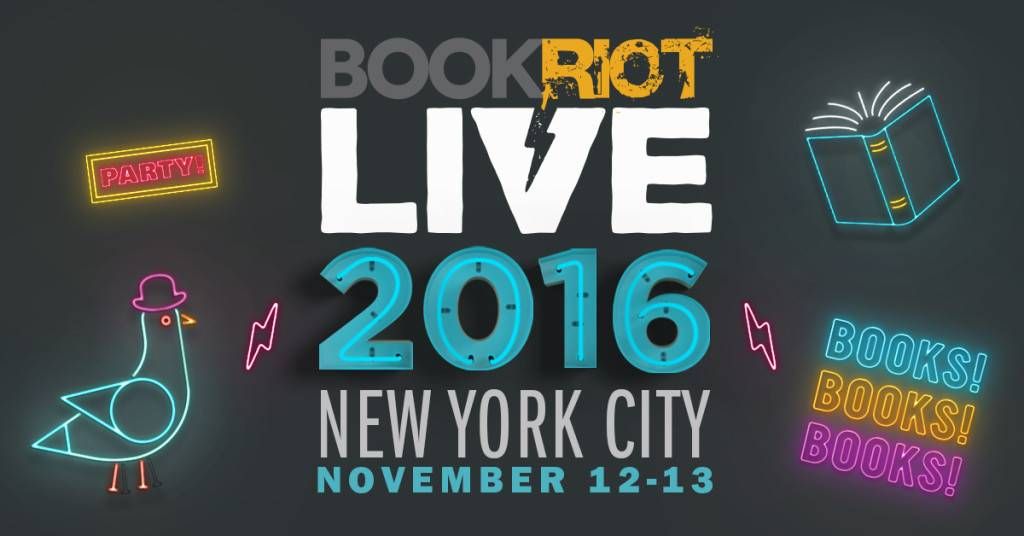 As you might have noticed (because we keep talking about it), we've been adding speakers to the Book Riot Live 2016 line-up! We'll be revealing more speakers — and details about the programming — as summer continues; in the meantime, please allow me to introduce you to our newest guests.
Charlie Jane Anders: If you've ever wondered how she came to work for io9.com and then became a novelist, this in-depth interview with Lightspeed Magazine has all the answers you're looking for.
Valentine De Landro: Back when Bitch Planet was first announced, De Landro talked about Ang Lee, grindhouse, and creator-owned work with Multiversity Comics.
Meg Medina: recently talked with PW about the challenges of writing historical fiction, the Son of Sam, feminism, and the Cuban-American experience.
Want to get a feel for Walter Mosley? Read his amazing ode to Louisiana, via the NY Times, which includes this gem among many: "I'm not saying that you have to be a reader to save your soul in the modern world. I'm saying it helps." (Preach, sir. Preach.)
Patrick Phillips: is an award-winning poet turned historian, and in this interview he talks about both his poetry and which character from The Wire he thinks he'd be.
Phoebe Robinson: had to come up with all new stand-up material when she broke up with her boyfriend (and has strong feelings about Daria).