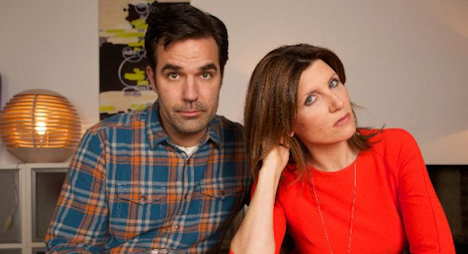 This content contains affiliate links. When you buy through these links, we may earn an affiliate commission.
One of the best and most talked about new shows on television is the Amazon original series, Catastrophe. Starring comedians Sharon Horgan and Rob Delaney (who are also the writer/creators), the first season of Catastrophe follows a couple who meet in a bar in London, have a sex-filled week together and then part ways–Sharon back to her life as a London schoolteacher and Rob, back to his life in America. A few weeks later Sharon (the actors go by their real first names) finds out that she's pregnant. She contacts Rob who flies back over to England to meet up with Sharon again and the two decide, against all odds, to give their relationship a go.
Despite the familiar rom-com premise, Catastrophe is anything but traditional. Sharon and Rob are equal parts acerbic and tender. They fight hard, lobbing insults and spewing frustration only to break the tension with a cheesy joke. The show portrays an unflinching look at the unglamorous, grittier aspects of relationships (season 1) and parenthood (season 2), touching on the stress and pressure felt by both a working father and a reluctant stay at home mother. Threading through it all, however, is a gloriously filthy-minded sense of humor and just a hint of actual insanity.
The only real drawback to Catastrophe is how short it is–a measly six episodes per season. Enthusiastic fans may just find themselves bereft after racing through all 360 minutes. So what's the next best thing to tide you over until Season 3? A book of course. Here are five books that convey that same harmonious mix of humor, heart, and quirk that made Catastrophe so addictive.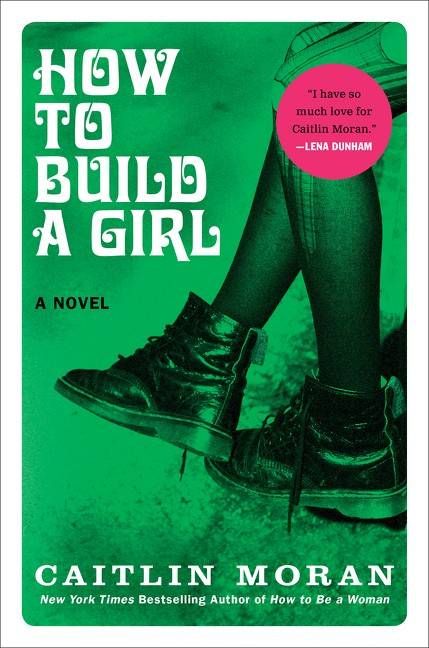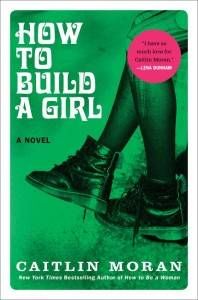 How to Build a Girl by Caitlin Moran
Caitlin Moran's largely autobiographical novel will inspire bursts of laughter throughout, so consider yourself warned if reading in public. How to Build a Girl tells the story of precocious young Johanna Morrigan as she pursues a career as a music journalist in England in the 1990s. After a humiliating childhood in her hometown of Wolverhampton, Johanna reinvents herself as Dolly Wilde, a fearless, life-of-the-party "lady sex adventurer." Hilarity ensues, along with profanity, (mostly) awkward sex and a healthy amount of soul searching. Like Catastophe, How to Build a Girl presents a completely unique perspective on a familiar story.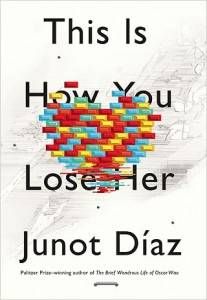 This is How You Lose Her by Junot Diaz
Junot Diaz is one of the only authors who consistently makes me blush, squeal and laugh out loud–usually within the same paragraph. He also writes compulsively readable, addictive stories about dysfunctional couples whose fate you simply must know. My feelings and reactions while watching Catastrophe are very similar to my experience reading Diaz (i.e. lots of shouted exclamations at the television). I had a hard time choosing between his Pulitzer Prize-winning novel The Brief Wondrous Life of Oscar Wao and his short story collection This Is How You Lose Her for this list, but ultimately went with the latter. While both feature Diaz's trademark exuberant profanity and Dominican slang, This Is How You Lose Her feels closer to Catastrophe in both form (short!) and message (Can love really last? What happens to it over time? etc.).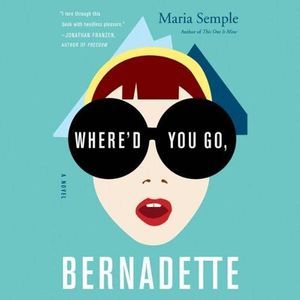 Where'd You Go, Bernadette? By Maria Semple
In this unconventional but enveloping tale of a woman and her family entrenched in the world of Subarus and private school politics, the titular Bernadette struggles with a growing aversion to well, other people. Things come to a stressful breaking point and Bernadette decides to take off. Bee, her beloved 15 year old daughter, is left to piece together the events of her mother's life in the days before she left, compiling emails, receipts and official documents to put together a portrait of where her mother might have gone. Like Catastrophe, Where'd You Go Bernadette? offers up an irreverent, endearing portrait of family life, warts and all.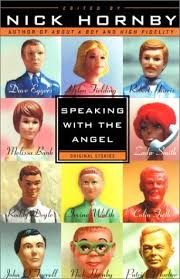 Speaking with the Angel Short stories compiled by Nick Hornby
This collection of original stories came out in 2001 and features a bevy of authors, most of whom are English, Irish or American. Zadie Smith, Dave Eggers, the actor Colin Firth, Helen Fielding, Irvine Welsh and Giles Smith are a few of the authors featured. Two stories in particular stand out for me: Nick Hornby's "NippleJesus" and Roddy Doyle's "The Slave." Like Catastrophe, both feature characters with an altogether unexpected point of view that is both quirky and brimming with warmth. In "NippleJesus," a skinhead museum guard finds himself fiercely protective of the controversial painting he's paid to protect: a crucifixion collage made up of thousands of nipples cut from pornographic pictures. In "The Slave," told in Roddy Doyle's gorgeous rhythmic prose, a father finds a dead rat on his kitchen floor and finds himself plunged into a midlife crisis.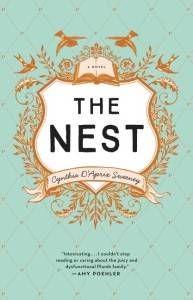 The Nest by Cynthia D'Aprix Sweeney
The Nest has been getting a lot of buzz lately and for good reason. Cynthia D'Aprix Sweeney writes with warmth and wit about a dysfunctional family in modern day Manhattan who are all, in one way or another, fixated on a promised payout of inheritance money from their late father. After their wayward brother gets into a car crash in which a young female passenger (not his wife) is gravely injured, the matriarch of the family uses the majority of the inheritance to settle the lawsuit.
As you might imagine, this does not go over well with the siblings, who had counted on the imminent payout for college tuition and mortgage payments. The dynamics of the Plumb family and the honest way in which Sweeney allows some of them to grow and change and some of them to remain the flawed individuals they are reminds me of the unflinching characters in Catastrophe who are allowed to screw up and act out in refreshing ways.