Audiobooks
What to Buy in Audible's Anniversary Sale
This content contains affiliate links. When you buy through these links, we may earn an affiliate commission.
Until August 31st, Audible is celebrating three years of their Daily Deal feature by offering 200 of their best deals of all time, most priced at $3.95 or less. Even up to $5.95, these books are a steal!
But 200 is a lot of books to wade through. Let us help with a few (okay, more than a few) recommendations, sorted by fiction and nonfiction:
Fiction
A Curious Beginning by Deanna Raybourn – Raybourn is spectacular at weaving mysteries in historical England. This Victorian-era thriller is no exception.
The Absolutely True Diary of a Part-Time Indian by Sherman Alexie – Narrated by the author, this fantastic (and short!) autobiographical novel is a must-read. And it won the 2007 National Book Award for Young People's Literature.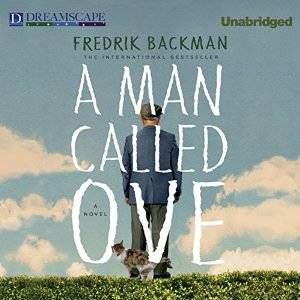 A Man Called Ove by Fredrik Backman – You'll laugh, you'll cry, you'll immediately insist that everyone you know listen to this audiobook too.
All Quiet on the Western Front by Erich Maria Remarque – Though it gets pegged as a "classic" (read: boring), this WWI story is right up there with The Things We Carried for moving war literature. Plus the narrator Fred Muller is the voice behind all of Stephen King and John Grisham's audiobooks.
Angelmaker by Nick Harkaway – A Book Riot favorite, Nick Harkaway's bizarre and funny science fiction-y mystery kind of thing will have you missing your subway stop / freeway exit.
The Big Sleep by Raymond Chandler – If you love modern crime novels but haven't explored Chandler, this is the place to start. His noir masterpiece is all the more suspenseful in audio.
Code Name Verity by Elizabeth Wein – Dual narrators bring to life this rich story of two girls in WWII who are from very different backgrounds but become devoted to each other.
The Color Purple By Alice Walker – Walker herself narrates this famous novel, and if you've only seen the movie or the Broadway show, you've only half-experienced this moving story.
Defending Jacob by William Landay – This gripping courtroom drama has a personal flavor; an assistant district attorney must confront what he thinks he knows about himself and his family after his 14-year-old son is accused of murdering a fellow student.
The Good House by Tananarive Due – Due has been compared – rightfully so – to Stephen King and this story about a haunted house that is so much more is not one to listen to right before bedtime.
The Handmaid's Tale by Margaret Atwood – A classic of the dystopian genre, Atwood's most powerful novel – narrated brilliantly by Claire Danes – is both terrifying and terrifyingly familiar.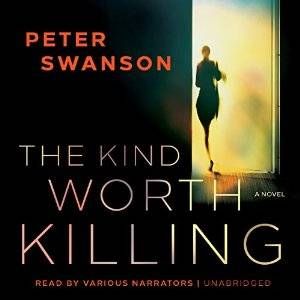 The Kind Worth Killing By Peter Swanson – With a full cast, this modern retelling of Patricia Highsmith's Strangers on a Train (which is also in this sale!) is a psychological thriller not to be missed.
Life of Pi by Yann Martel – The film adaptation – lovely as it was – only scratched the surface of Martel's captivating and fantastical story of a boy and a tiger on a boat.
Looking for Alaska by John Green – If you're not sure what the fuss over John Green is, this novel – his debut – is a great place to start. If you've only read The Fault in Our Stars, go back to the one that launched Green's career.
Mycroft Holmes by Kareem Abdul-Jabbar & Anna Waterhouse – Yes, that Kareen Abdul-Jabbar. It might feel hokey, but the former basketball player is a MASSIVE fan of Sherlock Holmes, and his take on Sherlock's brother Mycroft is not to be missed.
The Narrow Road to the Deep North by Richard Flanagan – Winner of the 2014 Man Booker Prize, Flanagan's novel moves from a WWII POW camp on the Thailand – Burma Death Railway to contemporary Australia and never misses a step.
Night by Elie Wiesel – At just over four hours long, Nobel Peace Prize-winner Elie Wiesel's autobiographical novel tells the heartbreaking story of a 14-year-old at Auschwitz. It is essential listening.
The Perks of Being a Wallflower by Stephen Chbosky – This brief but true coming-of-age story is only made better by its narrator Noah Galvin, who embodies the best and the worst of being a teenager, just as Chbosky intended.
The Road by Cormac McCarthy – This harrowing novel of a man and his son in a post-apocalyptic wasteland is great on audio, especially if – like me – you struggled reading it in print. Punctuation is less important when the story is coming through your ears.
Sold by Patricia McCormick – Thank goodness this is only 3 hours and 45 minutes long because McCormick's story of a 13-year-old Nepalese girl who is sold into prostitution is a serious gut punch. An amazing, beautifully written gut punch.
Strangers on a Train by Patricia Highsmith – Another classic mystery that – if you're a fan of the genre – should be first on your list. Highsmith is the queen of noir, and this novel – the inspiration for Alfred Hitchcock's classic film – was her incredible debut. Not to be missed, especially as narrated by Bronson Pinochet.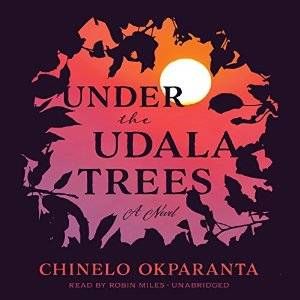 Under the Udala Trees by Chinelo Okparanta – A powerful story of two girls who fall in love in the shadow of Nigeria's civil war, Okparanta's affecting novel was inspired by Nigeria's folktales and shines an important light for LGBT people as well.
Yellow Crocus by Laila Ibrahim – This story of the relationship between a young mother and the enslaved wet nurse who cares for her child is worth the price of admission for the narrator alone. Bahni Turpin is a favorite of Book Riot contributors and she brings to life this already-emotional story.
Nonfiction
Black Like Me by John Howard Griffin – A white man dyes his skin to examine race in Deep South in the 1950s and what starts as an experiment quickly changes his life forever. An important entry into modern racial examinations.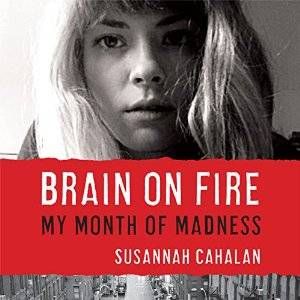 Brain on Fire: My Month of Madness by Susannah Cahalan – Cahalan's memoir of her harrowing descent into an illness-induced psychosis is told with shocking detail and edge-of-your-seat suspense.
The Drunkard's Walk: How Randomness Rules Our Lives by Leonard Mlodinow – For fans of math, statistics, and the impulse to throw them all out, Mlodinow's irreverent look at how our successes and failures are governed much more by chance than we probably want to admit.
How Star Wars Conquered the Universe: The Past, Present, and Future of a Multibillion Dollar Franchise by Chris Taylor – Even if you're not a die-hard Star Wars fan, this history reveals so much about our culture through the lens of one of our most iconic franchises.
The Hunt for Vulcan: …And How Albert Einstein Destroyed a Planet, Discovered Relativity, and Deciphered the Universe by Thomas Levenson – Yay science! This mystery of a planet that never was pits two of our most legendary scientific minds against reality and does so in less than six hours. It's a quick trip through the universe that you'll be glad you took.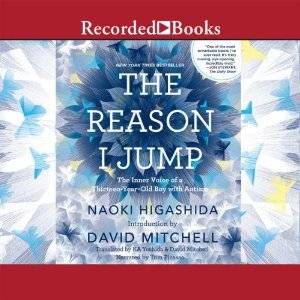 The Reason I Jump: The Inner Voice of a Thirteen-Year-Old Boy with Autism by Naoki Higashida – A memoir like you've never read before. Answering all the difficult questions you never wanted to ask, Higashida – a 13-year-old non-verbal boy – reveals the secrets of autism from the only person who can tell them.
Redefining Realness: My Path to Womanhood, Identity, Love & So Much More by Janet Mock – Mock's self-narrated account of her life growing up poor, multiracial and trans in America is one of the most difficult and up-lifting memoirs you'll read.
You are a Badass: How to Stop Doubting Your Greatness and Start Living an Awesome Life by Jen Sincero – Sincero's book is refreshingly blunt and cuts through the crap that most self-help books are full to the brim with. With the author narrating, its easy to forget you're not just listening to a friend give you a hella inspiring pep talk.
This sale is only on for a few more days, so don't miss these (and really, a lot more) amazing books! Put all the books in your ears!