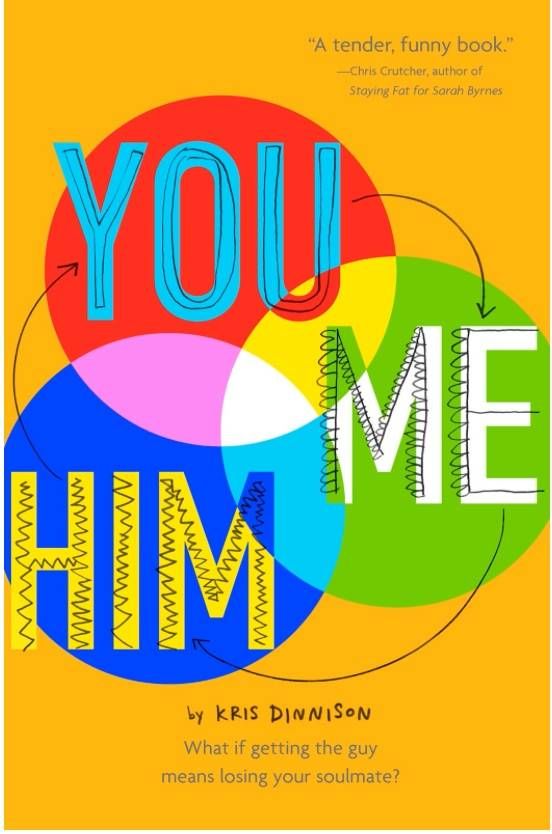 Giveaways
Weekend Giveaway: YOU AND ME AND HIM by Kris Dinnison
This weekend giveaway is sponsored by You and Me and Him by Kris Dinnison.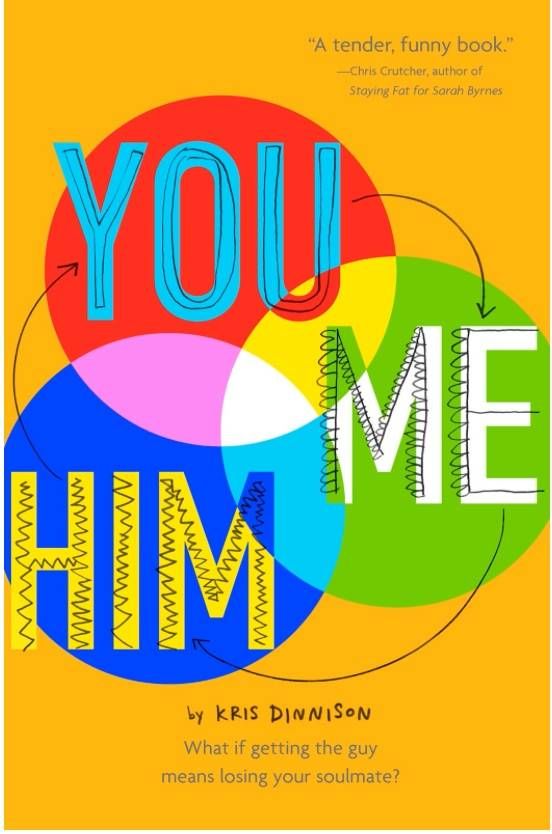 "Do not ignore a call from me when you know I am feeling neurotic about a boy. That is Best Friend 101." —Nash
Maggie Bowers thinks she knows what to expect her junior year of high school — yeah, it would be nice if her mother didn't care so much about her weight, but at least she has Nash, her out-of-the-closet best friend and a cool afterschool job at the local record store. But when Tom moves to town at the start of the school year they have something unexpected in common — feelings for the same guy. Up until now Maggie and Nash they have always chosen each other, but what if winning someone's heart means losing their soul mate?
This warm, witty novel — with a clear, true voice and a clever soundtrack of musical references — sings a song of love and forgiveness.
____________________
We have 10 copies of You and Me and Him for 10 lucky Riot Readers! Just complete the form below to enter. Entries are limited to the United States and will be accepted until 11:59pm, Friday, July 17. Winners will be randomly selected.
This giveaway is now closed.