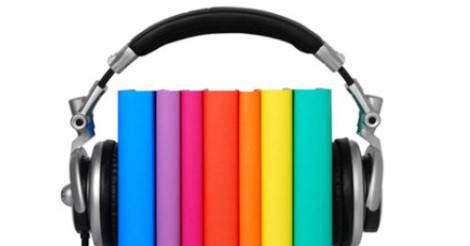 Giveaways
Weekend Giveaway: Random House Audiobook Pack of Crafting Listens
This weekend giveaway is sponsored by Random House Audio.

Summer is the perfect time for picking up a new hobby or dedicating time to ones you already love. Crafting, whether knitting, crocheting, needlepointing, felting, painting, or any other number of making-centric activities may occupy your hands, but that doesn't mean you have to give up reading while you create. Audiobooks can be the perfect companion while you're getting your craft on.
Up for grabs are 10 crafting-friendly audiobook prize packs that include:
The Book of Joan by Melissa Rivers
I Take You by Eliza Kennedy
The Rocks by Peter Nichols
The Little Paris Bookshop by Nina George
Ever After by Jude Deveraux
Open to US residents only. Giveaway ends 11:59 p.m. Eastern Time, Friday, July 3, 2015.
This giveaway is now closed.