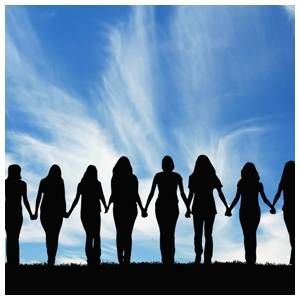 Newsletter 1
So You Want to Properly Celebrate Women's History Month
This content contains affiliate links. When you buy through these links, we may earn an affiliate commission.
This is a guest post by Alice Burton. Alice is an opera singer and a ladies' history enthusiast. She writes about books, history, and the undervaluing of Meghan Trainor at Reading Rambo. Follower her on Twitter @alice_sings.
____________________
It's March and therefore Women's History Month. What a perfect month to make us realize the long hard struggle is not yet over, and also to read up on the women who helped us get where we are today.
For some reason, American women's history seems to begin and end with Elizabeth Cady Stanton and Susan B. Anthony. But there is more! So much more! We are grateful for Seneca Falls, but we must remember those before it who helped bring the movement to that point, and those after it who took the Seneca Falls spirit and ran with it.
Here's some material that'll help you sound like someone who knows the deep cuts of women's history, starting in the late 18th century and ending in the present:
18th Century
Revolutionary Mothers: Women in the Struggle for America's Independence by Carol Berkin
Women's roles in the Revolutionary War have been almost erased from history. Berkin proves that women were, in fact, integral to the formation of America.
On the Equality of the Sexes by Judith Sargent Murray
Even Abigail Adams's thoughts on women's rights were only expressed in letters. Judith Sargent Murray's poem and brief essay were published in 1790, a full two years before Wollstonecraft's A Vindication of the Rights of Woman.
19th Century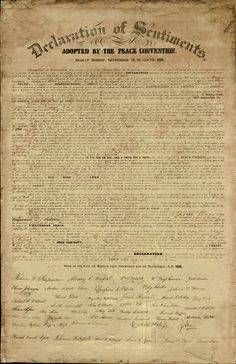 Declaration of Sentiments by Elizabeth Cady Stanton
Stanton's radical "We hold these truths to be self-evident: that all men and women are created equal" set the tone for the women's rights movement for the next 160 years.
Discourse on Woman by Lucretia Mott
Famed abolitionist and women's rights advocate Lucretia Mott co-organized the Seneca Falls Convention. In Discourse on Woman, she argues, using biblical and historical references, that the case against woman is a feeble one at best.
Ain't I A Woman by Sojourner Truth
130 years before bell hooks's From Margin to Center, Sojourner Truth reveals the shocking truth that not all women are upper middle class and white.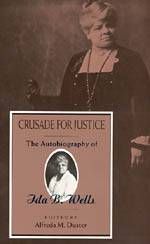 Crusade for Justice by Ida B. Wells
Journalist Ida B. Wells led a national anti-lynching campaign, organized a black boycott of the 1893 Columbian Exposition, and forced the integration of the 1913 Woman Suffrage Parade. Crusade for Justice is her 1928 autobiography.
Woman, Church and State by Matilda Joslyn Gage
Gage was a radical feminist of the mid-1800s who criticized the Church and fought for the rights of Native Americans. In Woman, Church and State, she outlines how women have been oppressed by the Church and patriarchy.
A Wheel within a Wheel: How I Learned to Ride the Bicycle by Frances Willard
As longtime president of the Women's Christian Temperance Union (WCTU), Willard's concept of Home Protection popularized the idea of suffrage by deradicalizing it. Here she pushes women to get out of doors and participate in life. It could be described as the 19th century Lean In.
20th Century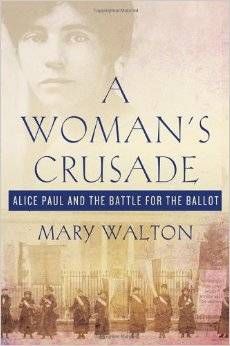 Alice Paul and the Battle for the Ballot by Mary Walton
If you're going to read about one person involved in the 20th century's fight for suffrage, read about Alice Paul.
Now We Can Begin: What's Next? by Crystal Eastman
Written immediately after the ratification of women's suffrage in 1920, Eastman's call to continued action begins "Men are saying perhaps 'Thank God, this everlasting woman's fight is over!' But women, if I know them, are saying, 'Now at last we can begin.'"
The Myth of Women's Inferiority by Evelyn Reed
This 1954 essay discusses prehistoric women's roles as chemists, tanners, textile-makers, and architects.
The Master's Tools Will Never Dismantle the Master's House by Audre Lorde
Lord advocates bringing all voices to the table, noting that difference "must be not merely tolerated, but seen as a fund of necessary polarities between which our creativity can spark like a dialectic."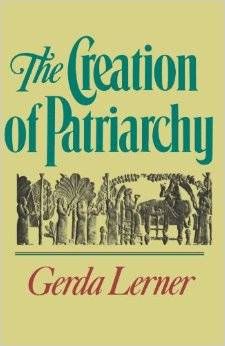 The Creation of Patriarchy by Gerda Lerner
A study that argues that patriarchy is not part of the natural order. Lerner looks at history, literature, and archaeology, and puts a date on patriarchy's creation.
This Bridge Called My Back, Cherríe Moraga and Gloria E. Anzaldúa, ed.
An anthology by women of color, This Bridge Called My Back was an early step in focusing on voices that have been marginalized in the feminist and LGBT movements.
How to Suppress Women's Writing by Joanna Russ
Russ lays out the subtle and insidious ways in which women's contributions to literature are discouraged, minimized, or denied.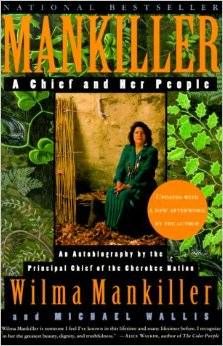 Mankiller: A Chief and Her People by Wilma Mankiller
Wilma Mankiller was the first female chief of the Cherokee Nation and received the Presidential Medal of Freedom in 1998. Mankiller is her autobiography.
"Riot Grrrl Manifesto" by Kathleen Hanna
The Riot Grrrl movement of the '90s cleared a larger space for women in the punk world. Its manifesto, by Bikini Kill singer Kathleen Hanna, famously proclaims that it exists because "we are angry at a society that tells us Girl = Dumb, Girl = Bad, Girl = Weak."
21st Century
Full Frontal Feminism by Jessica Valenti
Valenti's guide helped reclaim the word "feminist" and make the movement's ideals accessible to a new generation.
"Dudes, Relax: The Rise Of Women Does Not Mean the Fall of Men" by Lindy West
Former Jezebel staff writer Lindy West's casual style and brusque assertions may polarize her readers, but they are all, nevertheless, still reading her.
*Thanks to Hilary McGraw from the National Women's History Museum for her inestimable help and delightful conversation.
Editor's Note: Audre Lorde's name was originally misspelled, and has been corrected.
____________________
Want more bookish goodness, news, posts about special book deals, and the occasional puppy reading pic? Follow us on Facebook: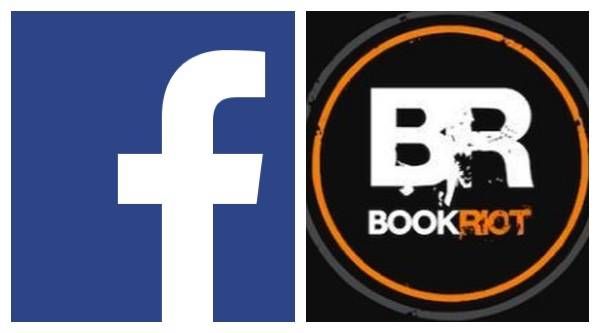 Save