Fiction
Two-Fer: Kick-Ass Heroines Who Literally Kick Ass
This content contains affiliate links. When you buy through these links, we may earn an affiliate commission.
My fondness for kick-ass heroines is well-documented and extensive, but that term doesn't always mean "action heroine". For these two books, however, it is literal. The heroines take matters into their own hands — and feet, GET IT, sorry not sorry — and use them as necessary.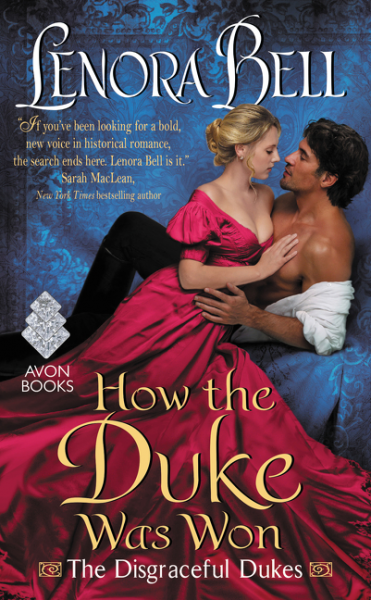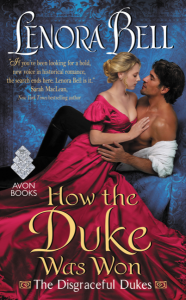 How the Duke Was Won by Lenora Bell
James, the new and scandalous Duke of Harland, needs a wife. A perfect wife, a spotless and proper lady. So, in a sort of Victorian version of The Bachelor, he invites four eligible women to his estate so he can decide which one best suits him. (Yep, he's a bit of a jerk. Yep, he gets his comeuppance, do not worry.) But one of the women is not who she seems to be — Charlene is an imposter hired to win the duke's proposal while the real lady in question is abroad. And this is just the first plot twist in a bonkers-fun, action-packed romance.
You don't normally find much hand-to-hand combat in Regency romances (more's the pity) but Charlene is no ordinary heroine. Her mother is a madam, Charlene manages their "house of ill repute," and the clientele is rough enough that the bawdy house guard Kyuzo taught her martial arts. The first time James tries to get handsy with her, he ends up flat on his back — and not in the sexy way. That's not the only time she gets to exercise her combat skills either. In addition to all this ass-kicking, Bell also includes delightful, clever takes on the Regency tropes. Mistaken identities, parlor politics, the marriage mart, gentlemen behaving badly, you name it, it's in here. This book had me cackling out loud on the subway, and rooting for the Happily Ever After in the end.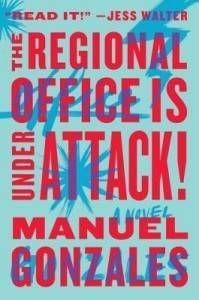 The Regional Office is Under Attack! by Manuel Gonzales
How do you feel about teenage assassins? Cyborg office staff? Oracles? Magic? Betrayal? Do I have your attention? The Regional Office has all that and then some. The Office recruits promising young women of supernatural talent (think Buffy-type powers), trains them, and sends them off on secret missions to help protect the world from the forces of darkness. Except someone inside the Office has decided that they are being mismanaged, and it's time to bring it all down.
Rose is a newish recruit helping lead the defectors, and Sarah is a woman dedicated to the organization that basically raised her. Their stories alternate and then intertwine, and in addition to all the actual fighting this story packs a huge emotional punch. The action scenes are tightly, cinematically written, and the background/flashback sequences add layers of complexity. Gonzales manages to keep a good balance between not only the action and the story but also between banter and gravity. I absolutely inhaled this book, right through the final scene (which, for the record, got me right in The Feels).