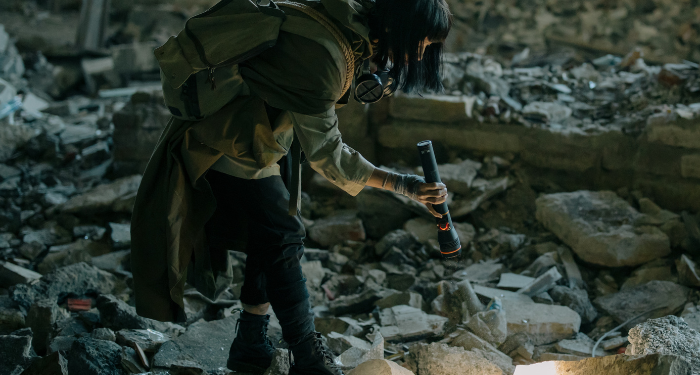 This content contains affiliate links. When you buy through these links, we may earn an affiliate commission.
About a year ago, I wrote a piece about reading pandemic fiction while in the midst of a pandemic. While many folks I knew had been avoiding horror, pandemic fiction, and other dystopian tales for the past few years because — in their words — we were already living it, I found respite in the genre. There's just something about being able to face the horrors of real life in a controlled environment.
My thirst for pandemic fiction has not waned, but I now also find myself reading a different flavor of dystopian fiction. In addition to those fictionalized versions of the life I'm already living, I'm also reading stories of future realities that feel unbearably close. Almost inevitable.
Somehow, this is even more terrifying.
At the same time, I can't look away.
There have been so many moments in the past decade where I've thought, Well, it can't get any worse than this: The 2016 election. The beginning of the pandemic. The rise in AAPI hate. The January 6 attack on the Capitol. The loss of Roe v. Wade. The wave of anti-trans legislation. The baffling endurance of the "parental rights" book banning movement.
I could go on.
But in reading dystopian fiction that is so real, I can barely breathe, I've come to accept the inevitability of it all. At the same time, I can only hope that readers realize books like these are not just fiction. They're a glimpse of our future. In coming to that realization, perhaps they'll be convinced that we all need to fight for a different one.
Here are a few books that have completely freaked me out.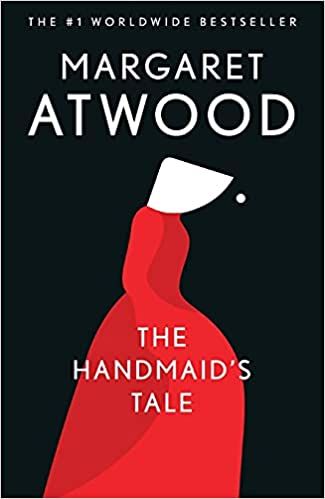 I'm going to start with this one just because it's the most obvious. In this classic, which by now we're all intimately familiar with, handmaids are paired with men from the ruling class and forced to produce children for them. The lack of agency the women in this book have, the ways in which they are reduced to baby incubators without any reproductive rights of their own, the loss of their other rights in a horrific regression that only seems like a sped-up version of what's happening in real life…can you blame me for not being able to watch the Hulu series?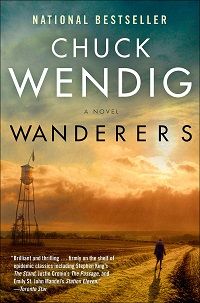 In this doorstopper of a book, an ever-growing group of people begins sleepwalking, converging on their way to what seems to be a shared destination. Despite the attempts of those who love them, they can't be awakened, and they can't be stopped. The phenomenon is unexplainable and the uncertainty it engenders in folks across the country soon breeds suspicion, fear, and violence. At the same time, a virus begins to spread, eventually becoming a full-blown epidemic. Society begins to collapse. Are the sleepwalkers and the virus somehow connected? Real talk: A friend asked me to read this one and report back because she was too scared to finish it herself. My report? It's even more terrifying than you think! A sequel (Wayward) came out late last year.
Grievers by adrienne maree brown
In this small book (which is the first in a series), Detroit is overrun by a mysterious illness in which people become frozen, trapped in a moment of extreme grief, stuck there until they waste away and die. Black folks and those living in poverty seem to be targeted by this illness and, eventually, the city is placed under quarantine, its residents abandoned by the larger world. This is one of the books I read earlier on in the pandemic, and its depiction of a country willing to abandon certain members of its population felt incredibly real.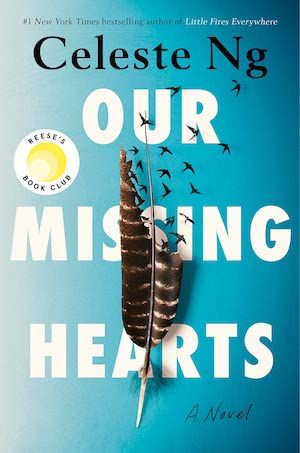 The power in this particular story snuck up on me. Ng's latest novel is about a biracial child whose mother — a Chinese American poet — went missing years ago. He doesn't have a clue what happened to her. All he knows is that her books have been banned, and that her poetry seems somehow connected to a resistance movement that's been working to upend PACT, a law that punishes those who display "un-American" values and behaviors. Those who brush up against the law are separated from their children, to "protect" them from their parents' dangerous influence. Unsurprisingly, while the law purports to preserve "American Culture and Traditions," what it actually does is inspire hate against East Asian folks. Between the echoes of "Make America Great Again," the children ripped from their parents' arms, and the very real rise in AAPI hate we've been seeing IRL, this book pokes at so many sore spots.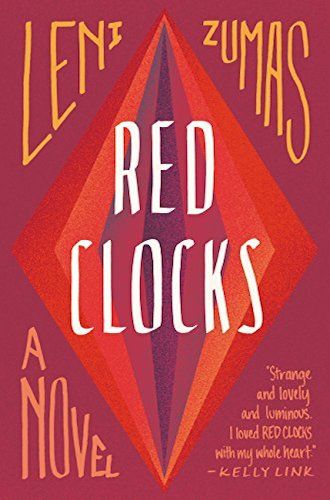 Okay. Get ready for a bunch of recommendations of books I am currently reading and enjoying (though "enjoy" doesn't seem like quite the right word). In Red Clocks, both abortion and IVF are banned, and embryos have been granted rights through a Personhood Amendment. Unfortunately, none of this is farfetched, as similar pieces of legislation are currently making their way through our own system — though when this came out in 2018, this reality didn't feel nearly as close. Anyway. Zumas has readers follow five different women in one small town, each of whom is affected by the law in different ways.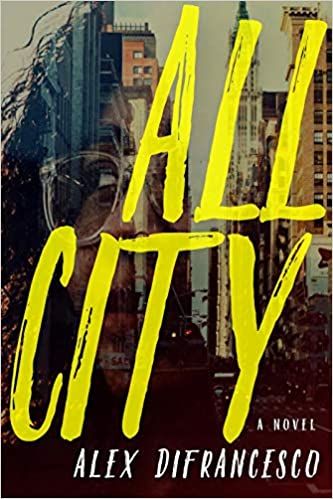 All City by Alex DiFrancesco
I was immediately grounded in this novel, the opening of which rocketed me back to the northeast blackout of 2003, when I was stranded in lower Manhattan for 24 hours after the lights went out. But while the 2003 blackout was caused by a series of faults thanks to tree branches touching power lines in Ohio — a problem compounded by human error, software problems, and equipment failures — the blackout in this near-future NYC is due to damage from a superstorm (more common in the world of this book, thanks to global warming). In the aftermath of this particular storm, survivors who are stuck in the city gravitate toward one tall skyscraper. All City tells the story of how things play out for those survivors after the storm.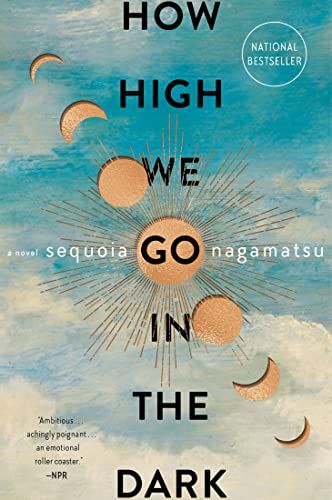 In this compilation of interlinked stories, a 30,000-year-old Arctic plague is released from melting permafrost (thanks climate change!). What then occurs throughout the course of the book is a glimpse of how various pockets of humanity react to this plague and the loss that comes with it: with grief, with opportunism, with despair, with acceptance. I'm only partway through this speculative epic, but I already can't help feeling a deep connection to some of the POVs readers get to tag along with.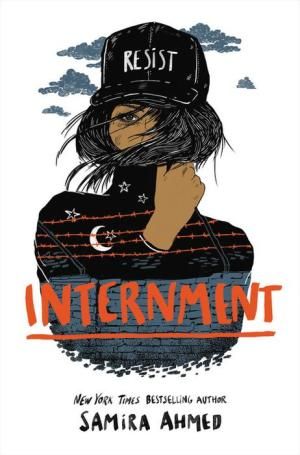 Ahmed's book is set in a near-future United States in which Muslim American citizens are being forced into incarceration camps. Our protagonist, Layla, is a teen stuck in one of those camps, along with her parents. Layla and her friends eventually lead a revolution against those who are keeping them prisoner. As fellow Book Rioter Nadia Ali points out in a whole-ass post, this novel hews dangerously close to reality. Thanks to the war that exists against undocumented immigrants, incarceration-style camps already exist. As Ali writes, "Set two and a half years after the presidential election, the narrative timeline now mirrors that of reality, and we can only hope that the horrific events within the novel won't transpire in the same way."
And finally, I present to you the book that inspired me to write this post in the first place. This book was one of my favorite reads of 2022. In a not-too-distance future, in a Florida that is slipping further into the ocean, a woman gives premature birth in the midst of a hurricane, dying soon after. Throughout the rest of the book, we watch the daughter she left behind grow up in a world in which infrastructure — and society — progress through a slow collapse. This beautiful book has stayed with me because of how terrifyingly possible its story is.
For more delightfully uncomfortable reading, check out Liberty Hardy's list of 40 of the best dystopian novels.