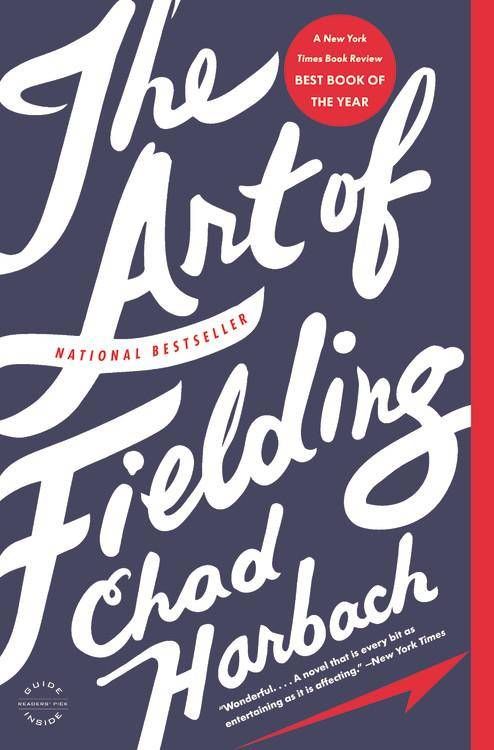 Fiction
They're (Paper) Ba-ack: May 1, 2012
Tuesday is New Book Day. We celebrate each week by highlighting popular titles that are freshly out in paperback. *
_________________________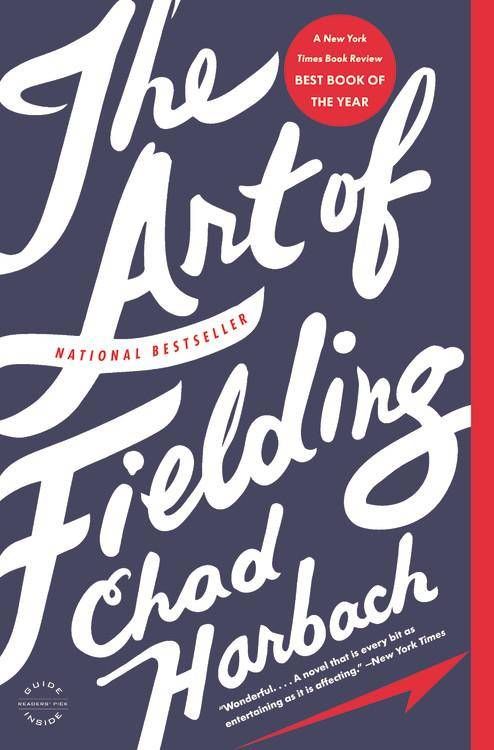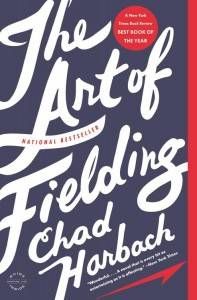 The Art of Fielding by Chad Harbach (Back Bay Books)
At Westish College, baseball star Henry Skrimshander seems destined for big league until a routine throw goes disastrously off course. In the aftermath of his error, the fates of five people are upended. Henry's fight against self-doubt threatens to ruin his future. College president Guert Affenlight has fallen unexpectedly and helplessly in love. Owen Dunne becomes caught up in a dangerous affair. Mike Schwartz realizes he has guided Henry's career at the expense of his own. And Pella Affenlight returns to Westish after escaping an ill-fated marriage, determined to start a new life.
As the season counts down to its climactic final game, these five are forced to confront their deepest hopes, anxieties, and secrets.
_________________________
Claire DeWitt and the City of the Dead by Sara Gran (Mariner Books)
Claire DeWitt believes she is the world's greatest PI, even if few agree with her. A one-time teen detective in Brooklyn, she is a follower of the esoteric French detective Jacques Silette, whose mysterious handbook Détection inspired Claire's unusual practices. Claire also has deep roots in New Orleans, where she was mentored by Silette's student the brilliant Constance Darling-until Darling was murdered. When a respected DA goes missing she returns to the hurricane-ravaged city to find out why.
_________________________
Forever by Maggie Stiefvater (Scholastic Paperbacks)
then.
When Sam met Grace, he was a wolf and she was a girl. Eventually he found a way to become a boy, and their love transformed from curious distance to the intense closeness of shared lives.
now.
That should have been the end of their story. But Grace was not meant to stay human. Now she is the wolf. And the wolves of Mercy Falls are about to be hunted in one final, spectacular kill.
forever.
Sam would do anything for Grace. But can one boy and one love really change a hostile, predatory world? The past, the present, and the future will all collide in one pure moment – a moment of death or life, farewell or forever.
_________________________
Girls in White Dresses by Jennifer Close (Vintage)
Isabella, Mary, and Lauren feel like everyone they know is getting married. On Sunday after Sunday, at bridal shower after shower, they coo over toasters, collect ribbons and wrapping paper, eat minuscule sandwiches and doll-sized cakes. They wear pastel dresses and drink champagne by the case, but amid the celebration these women have their own lives to contend with: Isabella is working a dead-end job at a mailing-list company, Mary is dating a nice guy with an awful mother, and Lauren is waitressing at a midtown bar and wondering why she's attracted to the sleazy bartender. With a wry sense of humor, Jennifer Close brings us through those thrilling, bewildering, what-on-earth-am-I-going-to-do years of early adulthood as she pulls us deep inside the circle of these friends, perfectly capturing the wild frustrations and soaring joys of modern life.
_________________________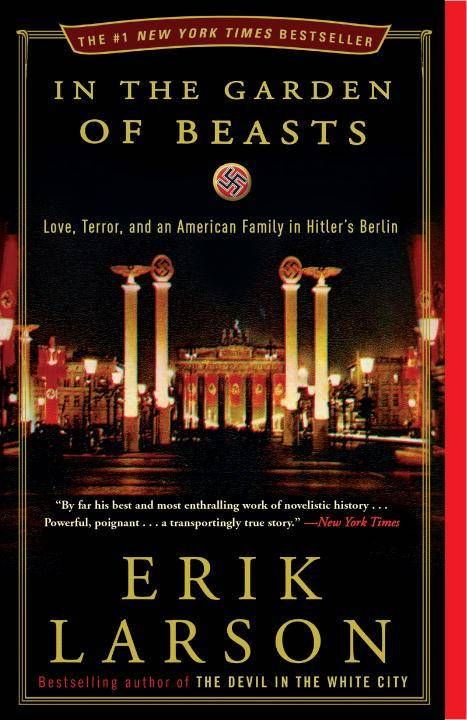 In the Garden of Beasts by Erik Larson (Broadway)
The time is 1933, the place, Berlin, when William E. Dodd becomes America's first ambassador to Hitler's Germany in a year that proved to be a turning point in history.
A mild-mannered professor from Chicago, Dodd brings along his wife, son, and flamboyant daughter, Martha. At first Martha is entranced by the parties and pomp, and the handsome young men of the Third Reich with their infectious enthusiasm for restoring Germany to a position of world prominence. Enamored of the "New Germany," she has one affair after another, including with the suprisingly honorable first chief of the Gestapo, Rudolf Diels. But as evidence of Jewish persecution mounts, confirmed by chilling first-person testimony, her father telegraphs his concerns to a largely indifferent State Department back home. Dodd watches with alarm as Jews are attacked, the press is censored, and drafts of frightening new laws begin to circulate. As that first year unfolds and the shadows deepen, the Dodds experience days full of excitement, intrigue, romance-and ultimately, horror, when a climactic spasm of violence and murder reveals Hitler's true character and ruthless ambition.
_________________________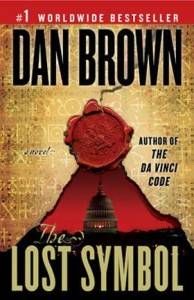 The Lost Symbol by Dan Brown (Anchor)
Famed Harvard symbologist Robert Langdon answers an unexpected summons to appear at the U.S. Capitol Building. His planned lecture is interrupted when a disturbing object-artfully encoded with five symbols-is discovered in the building. Langdon recognizes in the find an ancient invitation into a lost world of esoteric, potentially dangerous wisdom. When his mentor Peter Solomon-a longstanding Mason and beloved philanthropist-is kidnapped, Langdon realizes that the only way to save Solomon is to accept the mystical invitation and plunge headlong into a clandestine world of Masonic secrets, hidden history, and one inconceivable truth . . . all under the watchful eye of Dan Brown's most terrifying villain to date.
_________________________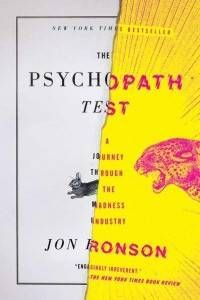 The Psychopath Test by Jon Ronson (Riverhead Trade)
When Jon Ronson looks into a potential hoax being played on the world's top neurologists, he's unexpectedly taken into the heart of the madness industry. An influential psychologist who is convinced that many important CEOs and politicians are, in fact, psychopaths, teaches Ronson how to spot these high-flying individuals by looking out for telltale verbal and nonverbal clues. And so Ronson, armed with his new psychopath-spotting abilities, enters the corridors of power. He spends time with a death-squad leader institutionalized for mortgage fraud in Coxsackie, New York; a legendary CEO whose psychopathy has been speculated about in the press; and a patient in an asylum for the criminally insane who insists he's sane and certainly not a psychopath.
Ronson not only solves the mystery of the hoax but also discovers that sometimes the personalities at the helm of the madness industry are as mad in their own way as those they study, and that relatively ordinary people are, more and more, defined by their maddest edges.
_________________________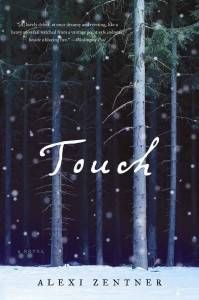 Touch by Alexi Zentner (W.W. Norton & Company)
On the eve of his mother's death, Stephen comes home to Sawgamet, a logging town where the dangers of working in the cuts are overshadowed by the dark mysteries and magic lurking in the woods. Thirty years after the mythical summer his grandfather returned to town on a quixotic search for his dead wife, Stephen confronts the painful losses in his own life.
_________________________
*Publisher descriptions via Edelweiss.
What new-in-paperback releases are you excited about this week?