This content contains affiliate links. When you buy through these links, we may earn an affiliate commission.
Everything I know I learned from young adult books. It took me a while to find the diverse YA books, but when I did, as an adult, I wish I'd had them with me my entire life.
YA books informed me in ways I never could've imagined.
From YA books I learned that you can flirt with girls by cracking a slate over their head. (It's a long con, but apparently produces results.)
I learned that twins and orphans make the best heroines.
And I learned that kissing is just about the best thing you can do with your time as a young adult.
What I didn't learn was that it's ok to be a black girl nerd; that kissing is just as cool with girls as with boys; and that fairytale heroine status is not reserved only for straight, cis girls.
But I could've learned all that a lot sooner if I'd had these three diverse YA books in my YA life.
Huntress
, Malinda Lo
Quick reference is that this is a sort of Game of Thrones for young adults, where the world has been in winter for too long and things are beginning to creep out of the woods to disturb the human kingdom. Huntress finds sages-in-training Kaede (earthy healer) and Taisin (young warrior) called upon to journey to the Fairy Queen's realm to unearth the source of the unbalance.
Both seventeen, the two girls accept the call and head out on their journey, accompanied by an entire royal guard – who pretty much fail, leaving the two all alone to finish their task. Along the way they learn about the fantastic world outside their Academy's walls, come across strangers both human and fey, and as they get to know, trust and count on each other, they slowly fall in love.
Lo's Ash, the lesbian-retelling of Cinderella, is the more acclaimed novel, but Huntress had me from the very beginning, when it introduced a world where girls are just plain awesome, totally capable of being heroes and leaders. It also, through never calling attention to their relationship or making them come out all awkwardly, said that falling in love with someone of your own gender is not remotely weird or taboo. It's beautiful.
Deanne in the Middle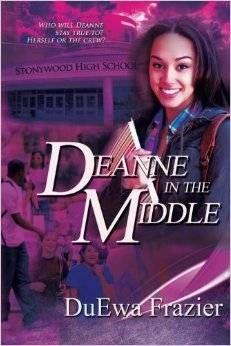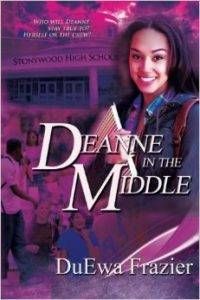 , DuEwa Frazier
Some choice quotes from Deanne in the Middle:
"You speak really well for a black girl."
"Deanne, don't kiss that white boy. You might get disease."
"What are you looking at you wannabe? Hey y'all this the wannabe white girl y'all."
It's the same old story, familiar to me personally, and black girl nerds everywhere who have the audacity to ignore color and make friends with and date whomever they please – not just those of their own race.
Deanne, a black, self-proclaimed-and-proud-of-it teacher's pet is starting high school. It's a brave new world where her old middle school crew are small fish in the big, suddenly multi racial and ethnic pond. And in class, when Deanne instantly spars with and then befriends Kristin, who is rich, and white, her old friends take notice, and the bullying begins.
But luckily Deanne has her family behind her, finds support in the school counselor and an older, mixed race student who has been there, done that too. She's strong enough to ignore the haters, recognize that she doesn't have to compromise who she is for what other people think she should be.
The book ends on a high note: good girl Deanne is dropped off at the mall (by her mom) to go on a date with Palmer, the nice (white) boy she has a crush on. You don't get to find out how it all ends, but I have high hopes for my girl.
Final quote:
"I'm a nerd and proud of it."
Everything Leads to You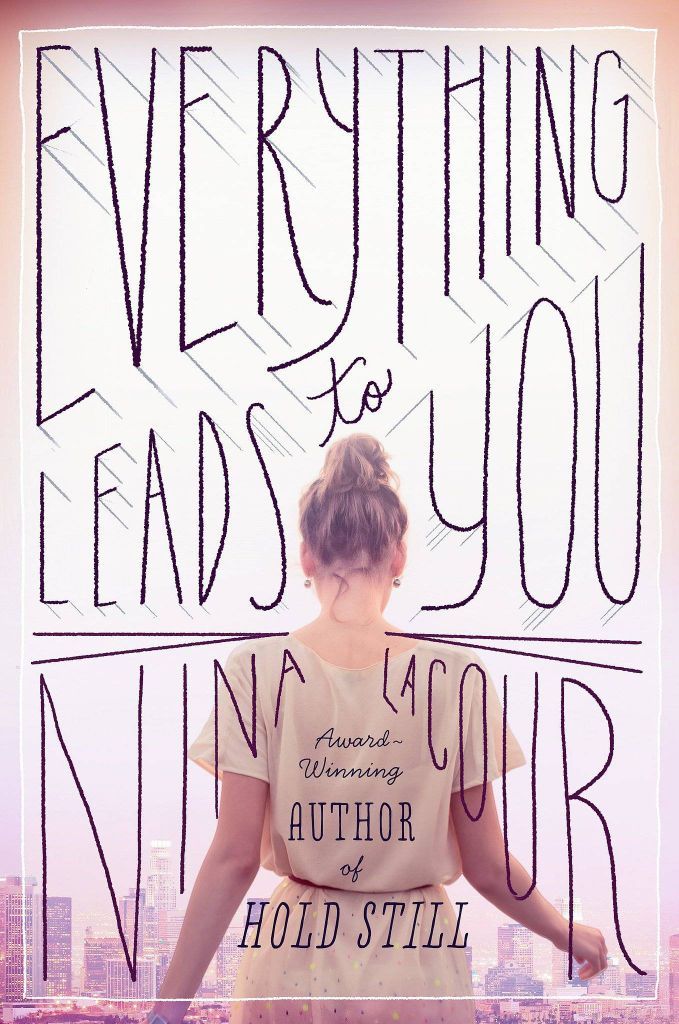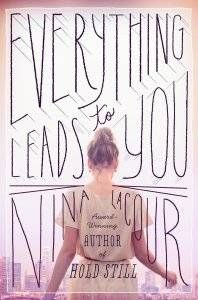 , Nina LaCour
Here is the consummate but chaste love story. Emi is just getting over an evil ex she still shares a workplace with. She meet-cutes/discovers Ava, the long lost daughter of a Hollywood film legend, and conspires to get her cast in the new indie film Emi's working on as a set designer. (Emi is still in high school. She's pretty amazing.) They fall in love in classic Hollywood style, slow and sweet, with just a few little bumps along the way to their happy ending.
Here's why I wished I'd had this book as a YA: to get a sweet lesbian love story. That's literally all. To know that girls fall in love with other girls. That kissing other girls is just fine.
I learned all about how to live in, flirt, date, have sex and get along in a cisgendered world through YA books. Not till I was older did I get my first glimpse into lives of young adults in love with same sex boy/girlfriends, transgendered characters, bi, or questioning characters. I'm not saying this delayed my own coming out moment, but I am saying that having reading that spoke to me from across the lqbtqia divide would have been really, really helpful as a young adult.
Behind the stories, these three diverse ya books are all about inclusion, being who you are and loving yourself no matter what. Lessons every ya and adult can learn from. I know I did.