RJS: Okay, my little book nugget, what's this business about being proper? You're not going to make me give up my favorite curse words or walk across a room with a bunch of books stacked on my head, are you?
LH: Only if you ask nicely. I thought this week, we could discuss books with proper nouns in the title. Which is a broad category, so we have lots of awesomeness to discuss! But I'm declaring a moratorium on A Prayer for Owen Meany and Skippy Dies because we mention them practically every time. We should do a "Well-Readheads' Hall of Fame" column soon.
RJS: So we're talking people, places, and Official Things. Got it. I'mma start with one of my all-time favorite short story collections, Karen Russell's debut book St. Lucy's Home for Girls Raised by Wolves. Russell's signature weirdness was already in full effect way back in 2006, and these stories are straight-up awesome. Funny, surreal, and utterly original. I lurved the hell out of them.
LH: I just read Amy Falls Down by Jincy Willett, and I loved it. Jincy Willett is really a national treasure – she's so effing smart and funny. This book is about a writer and online professor who falls and hits her head right before she gives an interview to a local paper. The interview ends up being so bizarre and hilarious that it's shared all over the internet and suddenly the reclusive Amy is a minor celebrity and thrust into the unwelcome spotlight. (Amy is also the main character of Willett's previous book, The Writing Class, but you don't need to have read it to follow this one.) (But you should totally read it anyway because Jincy Willett.)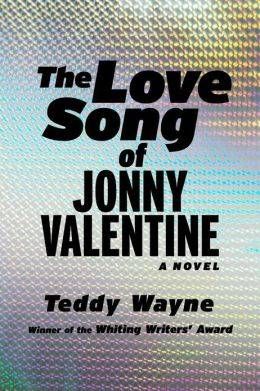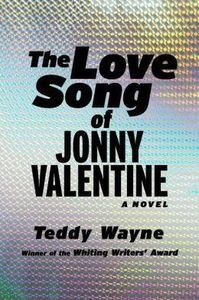 RJS: It's possible that I've raved about The Love Song of Jonny Valentine too much already, but I'm willing to risk it for one more shout-out. Teddy Wayne has written a hilarious satire of pop music and contemporary culture through the eyes of an 11-year-old Justin Bieber-type kid who can't seem to crack #1 or reach climaxes of an, erm, more physical nature either. There's just the right amount of gravitas, and Wayne's observations about modern-day insanity are razor sharp and so much fun to read. Plus, it has a disco ball-shiny cover! What's not to love?
LH: Yesterday I read The Golem and the Jinni by Helene Wexler, because I had heard nothing but amazing things about it, so I had to taste it for myself. And it is indeed amazing, about (no surprises here) a golem, just brought to life, and a jinni (or genie), just released from his "bottle," who are trying to navigate their way around NYC in 1899. It's incredibly imaginative and wonderful. Quite magical. I also recently read The Miseducation of Cameron Post by Emily Danforth and cannot rave enough about it. What a fanfuckingtastic book. It's about a young girl in Montana in the early 90s who is coming to terms with her sexuality while simultaneously trying to hide the fact that she's a lesbian from her less-than-understanding family and townspeople. The caliber of writing in the book is incredible – it was so fluid and perfect, it felt like it was really happening.
RJS: Speaking of fanfuckingtastic YA, Please Ignore Vera Dietz by A.S. King is BADASS. Vera's best friend is dead, her homelife with her dad is rocky at best, and her gig as a pizza delivery driver is less than satisfying. So she starts drinking, despite knowing that alcoholism runs in her family, and things get hairy. King tackles the difficulties of growing up with really remarkable sympathy for her characters–she hasn't forgotten what it's like to be a teenager, not even a little bit–and the writing is honest and real. I want this book to be required reading for every seventh-grader in the world. Also, it has flowcharts!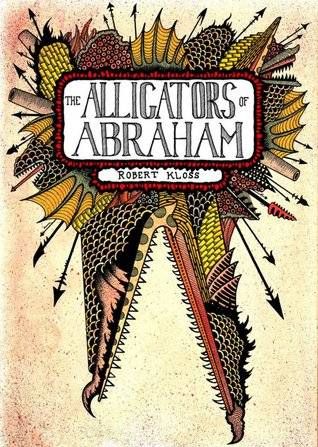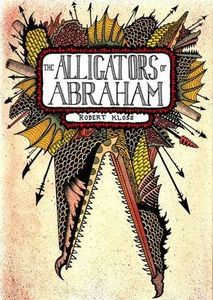 LH: A. S. King is queen of pretty much everything, as far as I'm concerned. She RULES. And now for something completely different: I don't think I've mentioned this book on Book Riot for a couple months, so please allow me to bring it up again now: The Alligators of Abraham by Robert Kloss. BOOM. I love this book so much. SO MUCH. Bloody brilliant, it is. It's about the Civil War, and slavery, and fathers. Oh, and there's alligators. And the writing is extraordinary. (Which is a word that vexes me, but that's a discussion for another time.) Seriously, I have raved about this book so much, the royal baby already asked for a copy.
RJS: Are you ready for a two-fer? My next selection has not one but TWO, count 'em, two, proper nouns in the title. In fact, the whole title is proper nouns. I'm talking 'bout Homer and Langley by E.L. Doctorow. Based on a real-life pair of brothers, Homer (who is blind) and Langley (who is basically batshit crazy) live the most reclusive of lives in their big old New York City mansion. They're hoarders of the first order, and among all the junk is an epicly huge collection of newspapers Langley claims to be collecting for a future "dateless" newspaper that will not report events but predict them. The major events of the 20th century happen out in the world, and the brothers shuffle through their home attempting to understand their world and make meaning for their lives. This book is so deeply felt and unexpectedly funny, and, I mean, motherfucking E.L. Doctorow, man! He's gonna write forever, and that's fine by me.
LH: I've been afraid to read this book, because I am pretty sure this is how I am going to meet my end: crushed in my home by a pile of books. It's like looking into the future. So moving along: LIGHTNING ROUND DING DING! Lemme throw out a few more titles. There's The 13 ½ Lives of Captain Bluebear by Walter Moers, which is like Shel Silverstein and Dr. Seuss had a baby, and then that baby had a baby with Douglas Adams. Yes – crazy awesome. My Name is Asher Lev by Chaim Potok is the book I most wish I had read when I was young. It's life-altering. The Thousand Autumns of Jacob de Zoet by David Mitchell, because he is a golden god. Mr. Fox by Helen Oyeyemi, which is so clever and wonderful. Donna Tartt's new one, The Goldfinch, of course. It's going to sell a godzillion copies when it comes out in October. And A Canticle for Leibowitz by Walter M. Miller, Jr. So glad I finally got around to this one – I discovered it's the brilliant source material for umpteen other things. Now…GO!
RJS: Okay, I'm not so sure that Goldfinch is actually a proper noun, but we have to get our Donna Tartt love on, so it's cool. My lightning round bolts go to: The Brief Wondrous Life of Oscar Wao because never have Spanglish and footnotes been so much fun. Mr. Peanut by Adam Ross because what's not to love about a police procedural dressed up as dark and twisty look at marriage and murder? Gilead by Marilynne Robinson because it's quiet and thoughtful and gets better with every re-read. And Beloved by Toni Morrison because she's Toni Morrison, and she gives characters crazy names like Beloved so they can be included on lists of proper nouns. And also because it's amazing. Oh, and Sula! It was my first Morrison, and you can never forget your first. All hail ToMo!
LH: I vote yes on Goldfinch, because it's the name of the painting. And because I love to talk about it. Well, kittenhips, that about wraps it up for us this week. Stay tuned for next week, readers, when The Well-Readheads discuss whether size matters. Annnnnd scene.
____________________________
Sign up for our newsletter to have the best of Book Riot delivered straight to your inbox every two weeks. No spam. We promise.

To keep up with Book Riot on a daily basis, follow us on Twitter, like us on Facebook, , and subscribe to the Book Riot podcast in iTunes or via RSS. So much bookish goodness–all day, every day.