Pop Culture
THE INTERESTINGS Gets the Small Screen Treatment
This content contains affiliate links. When you buy through these links, we may earn an affiliate commission.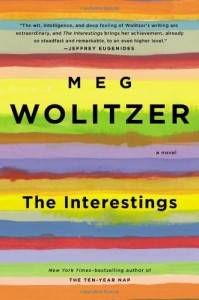 On Friday, June 17th, Amazon released the pilot of its latest show, an adaptation of Meg Wolitzer's The Interestings. A beloved and dark tale of a group of friends formed in the early '70s at summer arts camp, The Interestings gives us a sweeping glimpse into how these friends have handled their move into adulthood. Relationships, marriages, children, careers… Wolitzer weaves the realities of these amongst a tale of crime and betrayal.
In February 2016, Amazon announced their intention to adapt this 2013 New York Times bestseller. With Lauren Ambrose at the helm as Jules and written by Lyn Greene and Richard Levine of Nip/Tuck, chances were that Wolitzer's dark undertone to her everyday yet unique tale of a decades-long friendships would be adequately captivated.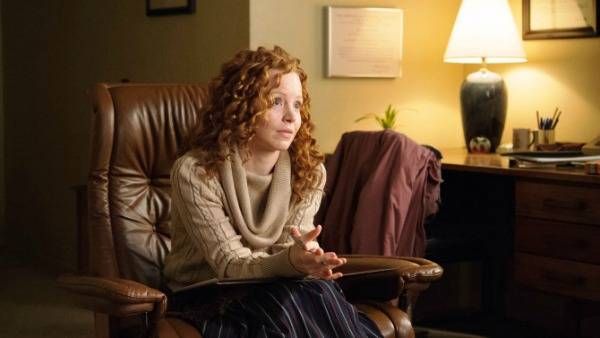 And, I believe it was. I went into my viewing of the pilot (now available to stream on Amazon) with a bit of trepidation. As my friend pointed out, "one of the strengths of the book was how it captured the anti-drama, 'nothing ever happens while everything changes'-ness of life." Which is a spot-on description of the pages inside that delightfully colorful and disorienting cover. And that simple-yet-complex feel is something that seems nearly impossible to capture on screen.
Lauren Ambrose as Jules was perfection in casting. Her previous stint as Claire Fisher in Alan Ball's Six Feet Under was the ultimate proving ground for her adult Jules Jacobsen. Her performance is tortured and nuanced… something Ambrose corners the market on. As someone who's had a crush on David Krumholtz since his The Santa Clause days as Bernard the Elf (don't judge me), I was delighted to see him as successful yet lost Ethan Figman. I was pleasantly surprised by Jessica Paré's version of Ash Wolf. She maintained that surface glow while perfectly downplaying the secret the character carries. We didn't see him for long in this pilot, but Goodman Wolf (played by Matt Barr) was exactly what I envisioned while reading The Interestings.
In addition, the actors who play the younger versions of The Interestings clearly fully understand the core of their characters and their motivitations. Director Mike Newell has managed to move back-and-forth from their Spirit-in-the-Woods days to the reality of their adult lives in a way that is seamless and enhances the overall story. Meg Wolitzer's story has been told while showing a respect and love for the original text in a way rarely seen today.
I know it's always terrifying when a television show or movie is made of our favorite literature (as a fan of Stephen King, I've been burned more times than I can count). But I believe that fans of Wolitzer's The Interestings will be intrigued by this potential addition to Amazon Video's season.