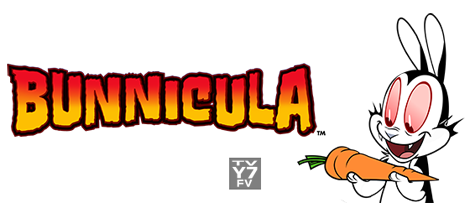 Pop Culture
The Bunnicula Experiment: Why the Cartoon Didn't Find an Audience
Everyone loves a good vampire story. Twilight for all its flaws has an audience, for example, and plenty of authors have riffed on the clichés. No one has written a story about vampire pumpkins and watermelons as far as I know, but hope springs eternal. With that said, one certain cartoon should have done well: the adaptation of Bunnicula.
Bunnicula was a children's book series about three pets that struggle with the question of whether or not the new rabbit is a vampire. Bunnicula looks like an ordinary rabbit, but the Monroes find him at a movie screening of Dracula. Vegetables also turn white around him, and his teeth sometimes appear sharper than usual. Chester, the family tabby cat, decides Bunnicula is a vampire. Harold, the chocolate-loving dog, decides to protect Bunnicula from Chester. This makes for lots of wacky adventures, especially when you throw in werewolves. I've laughed while reading the first two books. It never says if Bunnicula is a vampire rabbit for certain.
The Bunnicula cartoon is a little different. For one, Bunnicula is without a doubt a vampire. He can fly, affiliates with strange creatures, and sleeps in a coffin. Chester is now a Siamese cat and mainly tries to protect Mina Monroe from Bunnicula. Mina, who recently moved to New Orleans with her dad, wakes up the bunny by unlocking his coffin. Harold, now a large brown dog, rolls with the weirdness.
The cartoon aired on February 6, 2016, and will air a second season in 2017. Currently the series is on hiatus. I haven't seen that much of a fanbase, despite the excellent animation, Bunnicula's antics, and Chester's good intentions. This seemed odd. People love the Bunnicula series, and thus would watch the cartoon. The people that do enjoy the books, however, have remarked that the cartoon gets rid of the ambiguity regarding the bunny's vampirism. They also don't like that the characters' personalities change, namely Bunnicula's. The little rabbit enjoys trolling Chester, usually because Chester makes his animosity blatant.
I recommended the show to my beta reader, to get an outside perspective. He watched it and said he didn't like it, because it felt like the writers didn't enjoy it. That may have happened; while the episodes are funny, they have occasional anachronisms, like medieval vampires ordering pizza and temporal paradoxes. We have no ongoing storyline, apart from hints that the main human protagonist Mina is a chosen one. The good stories don't inspire the passionate excitement that come with other shows. With that said, season two can improve on the passion
Maybe Bunnicula will get more attention in 2017. Season two could build up the show's strengths, and downplay its weaknesses. Maybe it will encourage TV watchers to read the books, and vice versa. We won't know until the bunny flies across the screen again.