Children's
The Best Middle Grade Books for Theater Kids
This content contains affiliate links. When you buy through these links, we may earn an affiliate commission.
There is nothing quite like kids putting together a theater production, and reading these middle grade books for theater kids brought me back to my own eighth grade theater experience, a production of Tom Sawyer. I was cast as Becky Thatcher and had my first kiss on stage during a rehearsal in front of my whole grade. It was mortifying, and I hid from the kid who played Tom Sawyer for the rest of the year.
Do you know any kids who love the theater? I guarantee these books will hit their sweet spot.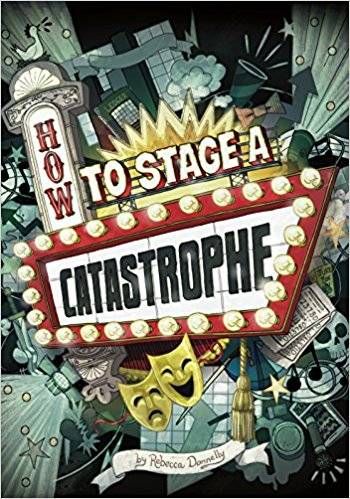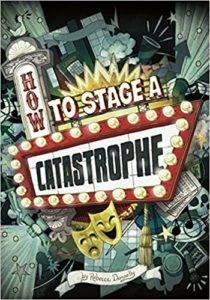 How to Stage a Catastrophe by Rebecca Donnelly
ACT 1: The Juicebox Theatre is about ready for the recycling bin. ACT 2: Sidney and Folly consider a crime. [You have to read it to see if we commit a crime – that's called suspense.] ACT 3: Sidney and Folly save the Juicebox Children's Theatre! [It's not giving anything away to tell you that. We just don't want you to worry.]
Sidney Camazzola plans to be the director of the Juicebox Theater when he grows up. But the theater is in danger of closing, and he and his friends know they need a plan to save it – and fast. Hilarious and heartwarming, the mission to save a failing community theater unites a riotous cast of characters in this offbeat middle-grade novel.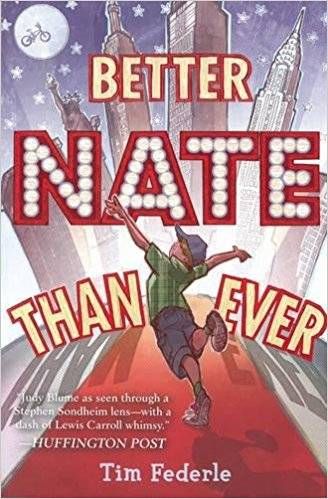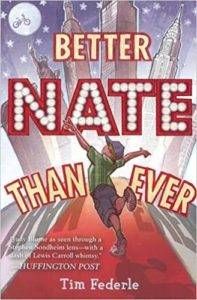 Better Nate Than Ever by Tim Federle
Nate Foster has big dreams. His whole life, he's wanted to star in a Broadway show. (Heck, he'd settle for seeing a Broadway show.) But how is Nate supposed to make his dreams come true when he's stuck in Jankburg, Pennsylvania, where no one (except his best pal Libby) appreciates a good show tune? With Libby's help, Nate plans a daring overnight escape to New York. There's an open casting call for E.T.: The Musical, and Nate knows this could be the difference between small-town blues and big-time stardom.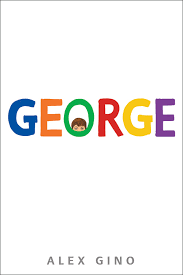 George by Alex Gino
When people look at George, they think they see a boy. But she knows she's not a boy. She knows she's a girl. George thinks she'll have to keep this a secret forever. Then her teacher announces that their class play is going to be Charlotte's Web. George really, really, REALLY wants to play Charlotte. But the teacher says she can't even try out for the part . . . because she's a boy. With the help of her best friend, Kelly, George comes up with a plan. Not just so she can be Charlotte — but so everyone can know who she is, once and for all.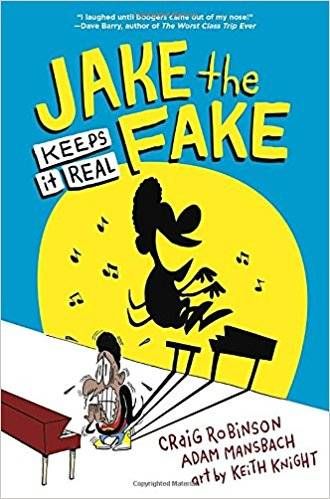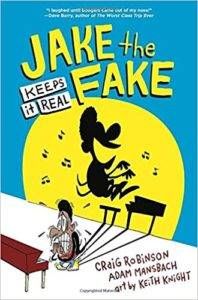 Jake the Fake Keeps It Real by Craig Robinson and Adam Manbach, illustrated by Keith Knight
Jake can barely play an instrument, not even a kazoo. And his art? It's better suited for Pictionary than Picasso. Which is a real problem because Jake just faked his way into the Music and Art Academy for the gifted and talented (and Jake is pretty sure he is neither). More jokester than composer, Jake will have to think of something quick before the last laugh is on him.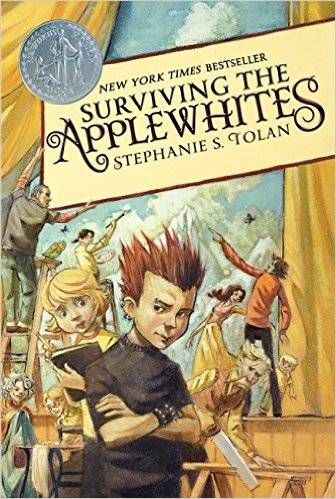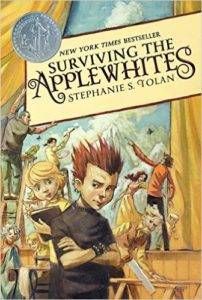 Surviving the Applewhites by Stephanie S. Tolan
Jake Semple is notorious. Rumor has it he managed to get kicked out of every school in Rhode Island, and actually burned the last one down to the ground. Only one place will take him now, and that's a home school run by the Applewhites, a chaotic and hilarious family of artists: poet Lucille, theater director Randolph, dancer Cordelia, and dreamy Destiny. The only one who doesn't fit the Applewhite mold is E.D.—a smart, sensible girl who immediately clashes with the defiant Jake. Jake thinks surviving this new school will be a breeze . . . but is he really as tough or as bad as he seems?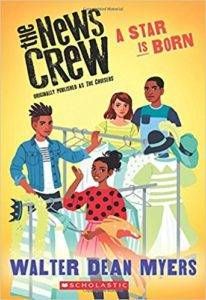 A Star is Born by Walter Dean Myers
An alternative school newspaper published by Zander and his crew is alive and well. And now there's plenty to report on when LaShonda steps into the spotlight with her costume designs for an upcoming play. LaShonda's designs get rave reviews, but she soon learns that show business is filled with challenges and choices. LaShonda is forced to consider what's more important–fame, or loyalty to her autistic brother. Whether she gets a standing ovation or the curtain pulled down on her is up to LaShonda. And she can't help but wonder if her friends have got her back and will be there for her whether she's center stage or waiting in the wings.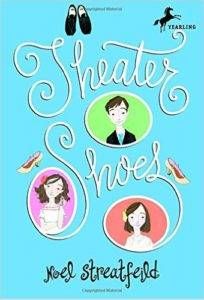 Theater Shoes by Noel Streatfeild
Three orphans are forced to enter a theater school by their grandmother, a famous actress. Unable to pay the tuition, they are given scholarships from the now-grown orphans from Ballet Shoes. Will they be able to live up to their patrons' legacies? The children are ready to run away—until they discover their hidden talents. Originally published in 1945.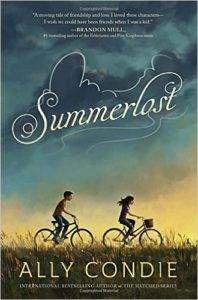 Summerlost by Ally Condie
It's the first real summer since the accident that killed Cedar's father and younger brother, Ben. Cedar and what's left of her family are returning to the town of Iron Creek for the summer. They're just settling into their new house when a boy named Leo, dressed in costume, rides by on his bike. Intrigued, Cedar follows him to the renowned Summerlost theatre festival. Soon, she not only has a new friend in Leo and a job working concessions at the festival, she finds herself surrounded by mystery. The mystery of the tragic, too-short life of the Hollywood actress who haunts the halls of Summerlost. And the mystery of the strange gifts that keep appearing for Cedar.
The Marvels by Brian Selznick
The journey begins at sea in 1766, with a boy named Billy Marvel. After surviving a shipwreck, he finds work in a London theatre. There, his family flourishes for generations as brilliant actors until 1900, when young Leontes Marvel is banished from the stage. Nearly a century later, runaway Joseph Jervis seeks refuge with an uncle in London. Albert Nightingale's strange, beautiful house, with its mysterious portraits and ghostly presences, captivates Joseph and leads him on a search for clues about the house, his family, and the past. A gripping adventure and an intriguing invitation to decipher how the two stories connect, The Marvels is a loving tribute to the power of story from an artist at the vanguard of creative innovation.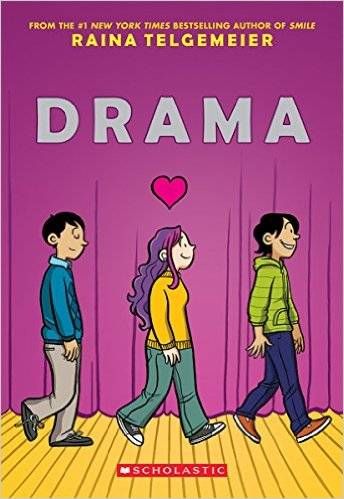 Drama by Raina Telgemeier
Callie loves theater. And while she would totally try out for her middle school's production of Moon over Mississippi, she can't really sing. Instead she's the set designer for the drama department's stage crew, and this year she's determined to create a set worthy of Broadway on a middle-school budget. But how can she, when she doesn't know much about carpentry, ticket sales are down, and the crew members are having trouble working together? Not to mention the onstage AND offstage drama that occurs once the actors are chosen. And when two cute brothers enter the picture, things get even crazier!