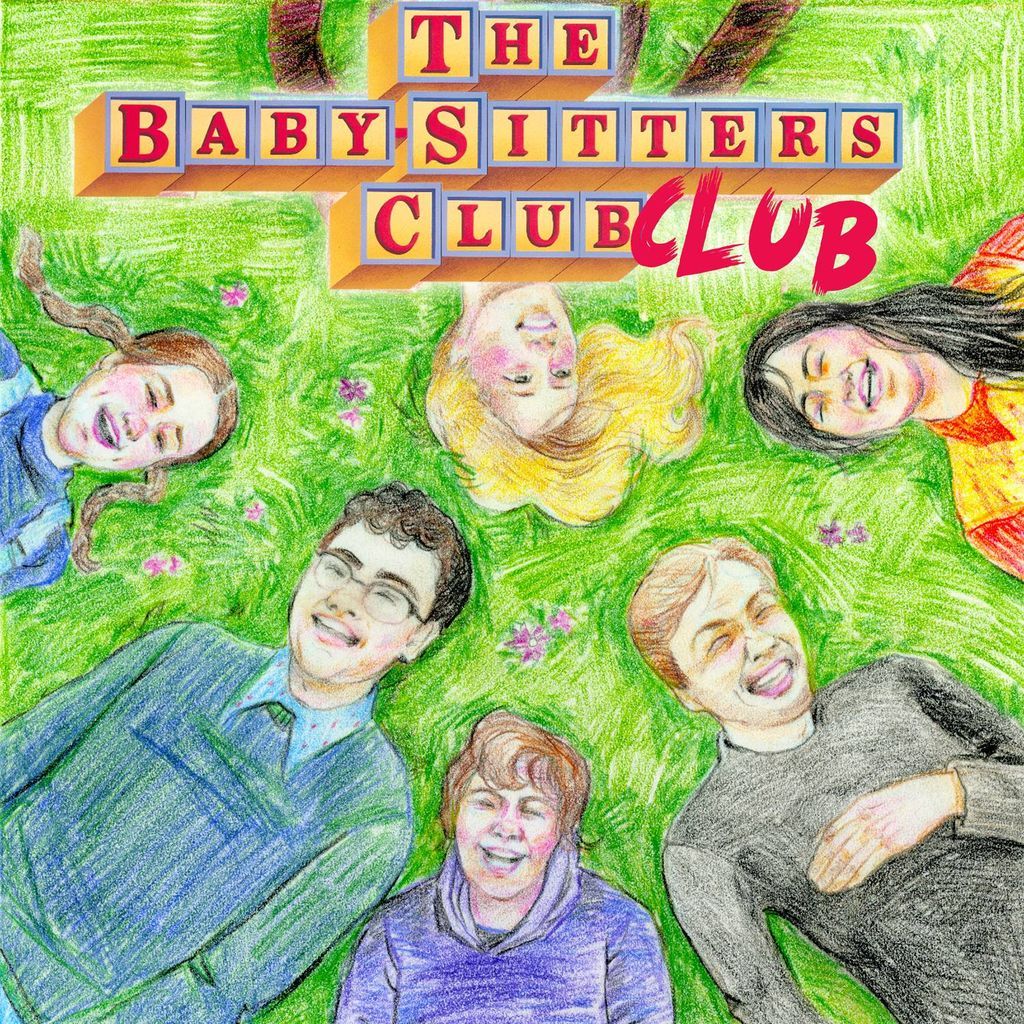 This content contains affiliate links. When you buy through these links, we may earn an affiliate commission.
I love a good podcast. I listen to them while I do chores around the house, on my commute, and basically anytime I have to leave the house. Fans of Book Riot podcasts know how much a new audio hour download can brighten one's day. There are many podcasts that are close to my heart but there's one in particular these days I can't stop talking about: The Baby-Sitters Club Club.
Before you roll your eyes and inform me that it's not 1989 (I know) and that I'm an adult (I don't care), allow me to explain: every week two dudes in their 30s spend an hour discussing one of The Babysitters Club books. I'm going to be honest: there are few things that are more sacred to me than the BSC. If you had asked me a few months ago, I would have told you that nothing would outrage me more than two guys having some snarky fun with my Babysitters Club. As it turns out, the BSCC podcast is the best part of my week (no, I do not have much of a life).
This has to do entirely with the hosts, Jack Shepherd and Tanner Greenring. As they'll tell you on the first 15 or so episodes, Jack read all of the BSC books when he was a kid and Tanner, well, Tanner just likes hanging out with his best pal, Jack. Starting with the infamous Kristy's Great Idea, each week Tanner and Jack read and discuss a book in the series (they're going through sequentially, with only a Super Special occasionally throwing a wrench in things. As of this writing, they're up to BSC #33 Claudia and the Great Search).
The guys have decidedly different approaches to, as Jack might say,
"deconstructing the canon." Yes, Jack borders on being the annoying guy in Literary Theory 101 who came to class wearing a fedora and refused to refer to the book as anything other than "the text." I know, doesn't seem worth listening to on its own. BUT Tanner is the guy who came to that class solely so he can make fun of Jack and that is super worth listening to. Jack digs into each book (or "text") looking for Biblical references, more evidence to support his theory that Stoneybrook is a beehive, and the truth about Jamie Newton. This is tempered by Tanner who–unable to indulge in Jack's bullshit–spends his time 1) mocking Jack, 2) playing with Jack's cat, 3) googling things while Jack yells at him to stop googling things.
Explaining the joy of the BSCC podcast is a bit like trying to explain an inside joke: it doesn't really work. But when you're in it, it's delightful. It might not make sense when I say that if Jack can't find Biblical references in every Dawn book then he has to dress up in the Claudia outfit of Tanner's choice, but it won't be long before you appreciate it. Even though I'm a seasoned BSC aficionado, I find new insights into the work that I might not have realized without their help. Isn't it obvious upon reflection that Logan Bruno is a demon/symbol of all that is evil? That Janine is working on a new AI creation? (Claudia was the first version, which also explains a lot).
If there's anyone in the universe who would be overly offended by a less-than-serious analysis of The Baby-Sitter's Club, it's me. Somehow, the two stewards of Baby Nation have really grown on me. I don't even think you need to have read or be familiar with the BSC to enjoy the podcast. I've forced many non-BSC-ers to listen to at least a portion of an episode and the reactions have all been positive. I haven't convinced anyone to go back and pick up the series for the first time, but I'm working on it.
I encourage listeners to start with Episode #1 but if you are really only going to listen to one before you decide, I strongly suggest Episode #5, Dawn and the Impossible Three. It will give you an idea of the flavor of the BSCC. Much like a package of Twinkies found under Claudia's mattress, it might take a second before you understand what you're looking at (or listening to), but in the end, it still tastes really good.