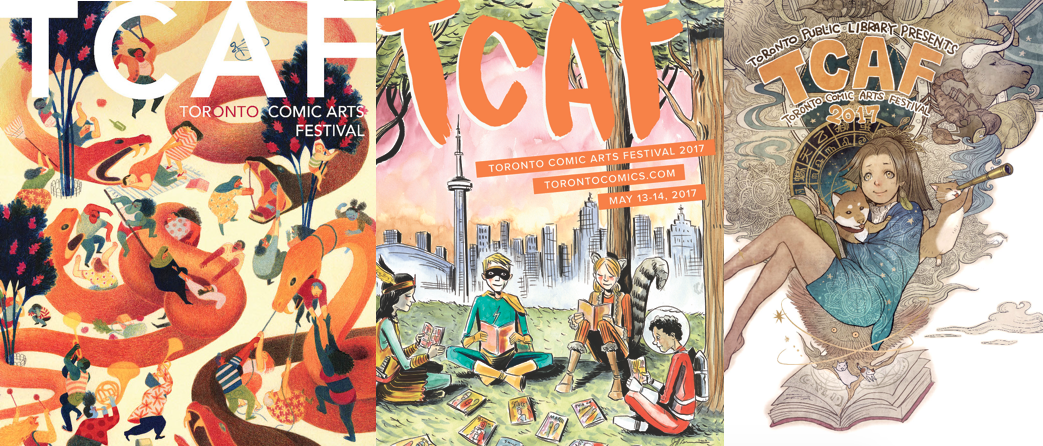 During Mother's Day weekend, I attended the 2017 Toronto Comic Arts Festival (TCAF) and it was a blast.
It was a bit different this year because I had a zine – that I helped edit – being sold at the German Comics Pavilion (one of the contributors was at the festival), and I also moderated a panel on comics criticism. With that said, I spent the Saturday inhaling beautiful comics, and have made a list of creators to make a note of.
Before we commence with the list, I wanted to mention the universities, and colleges that I saw at the festival who are supporting their very talented students. At the German Comics Pavilion, there was the Hannover University of Applied Sciences and Arts; HAW Hamburg, University of Kassel, University of Augsburg, and FH Münster University of Applied Science. They had a cool table (a castle made from cardboard) and showcased German student comics.
There was also two of Toronto's arts colleges. Seneca Creative Arts and Animation gave out a free comic with two page comics from their student while the Ontario College of Art and Design University (OCAD U) had a table of their students' individual comics where I chatted with Skylar Dunk and Breet Wo. Check out their art!
Creators to look out for (in no particular order):
1. Ru Xu
Ru Xu is a Chinese-American comics creator, and has a new graphic novel, Newsprints, coming out in 2017 from Scholastic's comics imprint, Graphix.
Randeep Katari is a story board artist for film, and TV, and also creates webcomics.
3. Lisha Jiang
Lisha Jiang is a Chinese comics artist, and illustrator living in New York.
Andrew Kwan is a Toronto-based freelance artist who does comics, animation, concept art, graphic design, and photography.
5. Nika Comics (Deandra "Nika" Tan)
Nika Tan is a DC-based artist, and comics creator inspired by manga (Japanese comics).
6. Minnie Phan
Minnie Phan is an illustrator, and cartoonist who works in children's books illustration, and personal comics.
Beatrix Urkowitz is a comics creator, and artist from Rhode Island.
8. PlumLi
PlumLi is a webcomics creator who enjoys drawing asymmetric ghosts.
9. Hellen Jo
Hellen Jo is a LA-based cartoonist, and illustrator.
10. Rosena Fung
Rosena Fung is an illustrator, comics creator, and letterer.
11. Jane Mai
I discovered Jane Mai's work last year at TCAF, and she's at the festival this year with An Nguyen to debut their new book: So Pretty / Very Rotten. It's being published by Koyama Press which is celebrating its 10 year anniversary.
12. Grace An
Grace An is an illustrator who does animation, and comics.
13. Roll
Roll is an illustrator who sells lovely food prints and a Yuri!!! on Ice zine.
14. Priya Huq
Priya Huq is a comics artist with a webcomic, Mana, online now.
15. Maria Nguyen
Duong Thuy Nguyen – who also goes by Maria Nguyen – is a Toronto-based illustrator.
16. Kat Verhoeven
Kat Verhoeven – also known as Verwho – is a Toronto-based artist who makes comics, and zines including Meat and Bone.
Caroline "Cab" Breault is an illustrator, graphic designer, and comic artist from Montreal.
18. Robin Ha
Robin Ha is a comics creator and author of the New York Times bestseller cookbook graphic novel: Cook Korean!: A Comic Book With Recipes.
19. Angela Pan
Angela Pan is a comics creator and illustrator.
20. Kou Chen
Kou Chen is a comics creator and illustrator.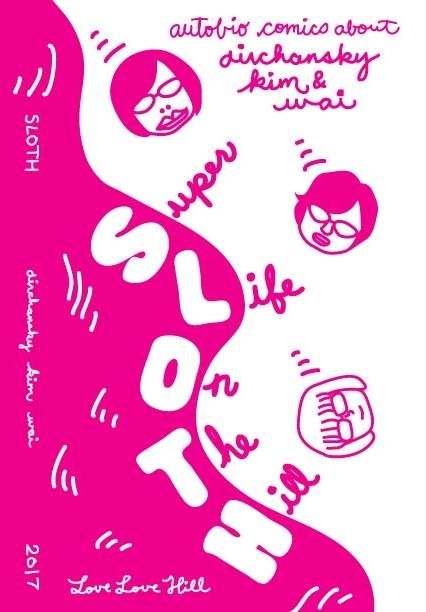 21. Love Love Hill

Love Love Hill is a loose collective of comics artists, and I met three of its members: Dirchansky, Kim Hoang, and Wai Khan Au. I bought their $1 autographical zines called Super Life on the Hill, and would love to purchase more of their comics. Bonus: there's a comic about their love for boy-band-turned-man-band, Arashi.
22. Dechanique Comics and Erotica (Deanna Echanique)
Deanna Echanique is a queer Ecuadorian-American comics artist located in Washington, DC.
23. Xia Gordon
Xia Gordon is a Brooklyn-based illustrator interested in ritual, magic and intricacies of being alive.
24. Yana Bogatch
Yana Bogatch is a Toronto-based illustrator, character designer, and comic artist.
Victoria Grace Elliott is the comics creator behind balderdash! or a tale of two witches.
26. Jade Feng Lee
Jade Feng Lee is a DC-based cartoonist, illustrator, and educator who draws from personal experiences, and family.
27. April Malig
April Malig is an illustrator and comics creator who used to live in Seoul as an ESL teacher.
28. Kelsey Short
Originally from LA, Kelsey Short is a Queens-based illustrator and comics creator.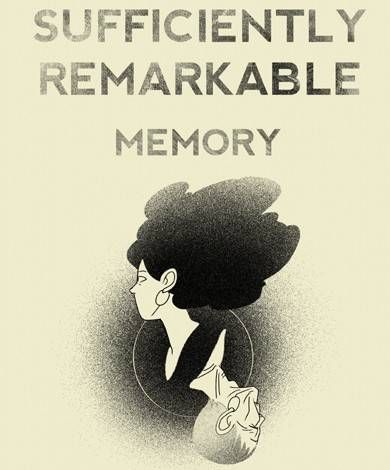 29. Maki Naro
Another comics creator I discovered last year whose work is a joy to read is Maki Naro. I enjoyed Sufficiently Remarkable: Memory quite a bit, and Naro describes his work as "fan art for science". Pretty neat for the science nerds out there, and for those who want to know more about it through great narrative.
30. Sun Bros Studios (Brad Sun and Wesley Sun)
Wesley, and Brad Sun grew up in Orlando, and together, they started Sun Bros Studios. They had three graphic novels published and were featured in many comics anthologies.
31. Shee Phon
Shee Phon is a Toronto-based comics creator and illustrator.
32. Lido Pimienta
Lido Pimienta is a Toronto-based Colombian born artist and musician. Her art explores the politics of race, gender, motherhood and the Latin American diaspora in Canada.
33. Celine Loup
Celine Loup is a French born and east coast raised illustrator and comics creator. She's also the creator of one of the most memorable illustrations I saw at TCAF (to the left).
34. Jen Tong
Jen Tong is a comics creator and illustrator.
35. Alexandra Beguez
Alexandra Beguez is a New Jersey-based illustrator, cartoonist and designer.