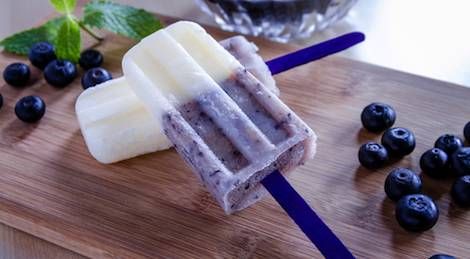 Nonfiction
Taking Popsicles to the Next Level with Cookbooks
This content contains affiliate links. When you buy through these links, we may earn an affiliate commission.
I have an obsession with items that are based on things for children but are actually for adults. Footie pajamas. Macaroni and cheese made with expensive, local, artisanal cheeses and even more expensive bacon. This new wave of tabletop board games and card games. And of course, alcohol in everything. If someone sold mai tais in juice boxes I'd buy them in bulk. My current focus is popsicles. Boozy, fresh, delicious popsicles. It's creeping closer to the time of year when it gets oppressively hot here in Los Angeles and I'm intending to use popsicles as a coping mechanism to get through the season. Looking on the internet for recipes can be totally overwhelming so I have found some great book recommendations that are helping me with my master plan.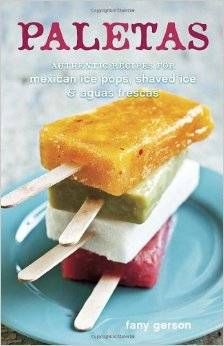 I was lucky enough to grow up in a neighborhood where we not only had the ice cream man drive around with his big truck blaring "Turkey in the Straw," "Pop Goes the Weasel," and sometimes, oddly, "Für Elise," but we also had a man who walked around the neighborhood with a little icebox cart strung with bells and full of paletas. Paletas are Mexican ice pops. Paletas are to Mexico as gelato is to Italy. Paletas are also fucking delicious. Luckily for all of us, Paletas by Fany Gerson is filled with "authentic recipes for Mexican ice pops, shaved ice, and aguas frescas." In here you'll get wonderful recipes for ice pops such as spicy pineapple, mezcal-orange, and spiced tomato-tequila. There are only a few recipes that contain alcohol and the rest are family friendly, especially for the more adventurous palates.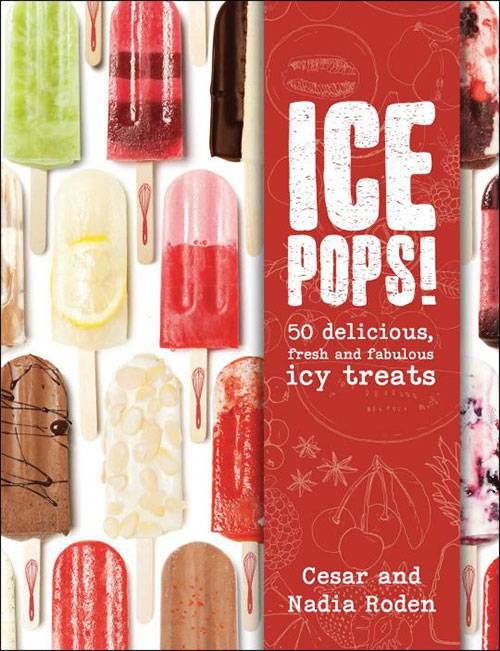 The recipes in Ice Pops! by Cesar and Nadia Roden are nothing short of inspirational. Seriously though, when I make popsicles with the guidance of this book I feel fancy as hell. I eat these popsicles with my nose in the air and pinkies out. Earl Grey popsicles, folks. Lychee and lemongrass. Clementine, white wine, and rose. There is a ruby grapefruit and Campari recipe, which is questionable, mainly because I think grapefruit as well as Campari taste like the four horsemen of the apocalypse. Each recipe is accompanied by a photo of the finished product, which is something I always find reassuring when making recipes from books.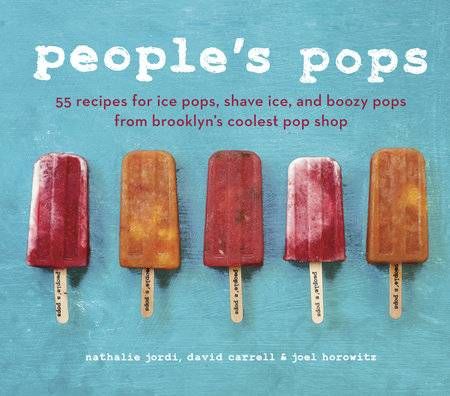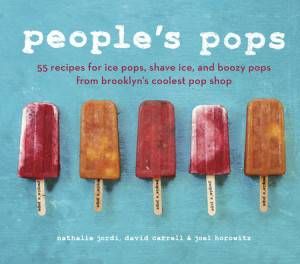 People's Pops by Nathalie Jordi, David Carrell, and Joel Horowitz has a really great chapter on fundamentals, including the magical percentage of alcohol to use in making boozy ice pops (alcohol doesn't freeze, so if you use too much you get a slushie, which isn't the end of the world). There's a super helpful chart on ingredient pairings so you can stretch your own creativity beyond the recipes offered. The recipes are divided by seasons if you're fortunate enough to have access to in-season produce, recipes such as watermelon and parsley, peach and bourbon, and blueberry and cardamom. They break up the stream of recipes with little anecdotes about their ice pop shop in Brooklyn, lessons they've learned by experimenting with flavors, and some very helpful information on the specific fruits that are used in each recipe.
The only downside in all of this is that I can't yet justify eating popsicles as meal replacements. It's not for lack of trying, I'll tell you that. Popsicles are very rewarding for the amount of effort (read: minimal) that is put into them. I feel like popsicles are on the opposite end of the culinary spectrum from baking. Not everyone can bake well. Baking calls for careful measurements of both ingredients, temperature, mixing times, and divine intervention. But I think almost anyone can make a popsicle, and that's pretty cool.